Kayleigh McEnany's Tweet On Biden's Speech Is Causing Quite A Stir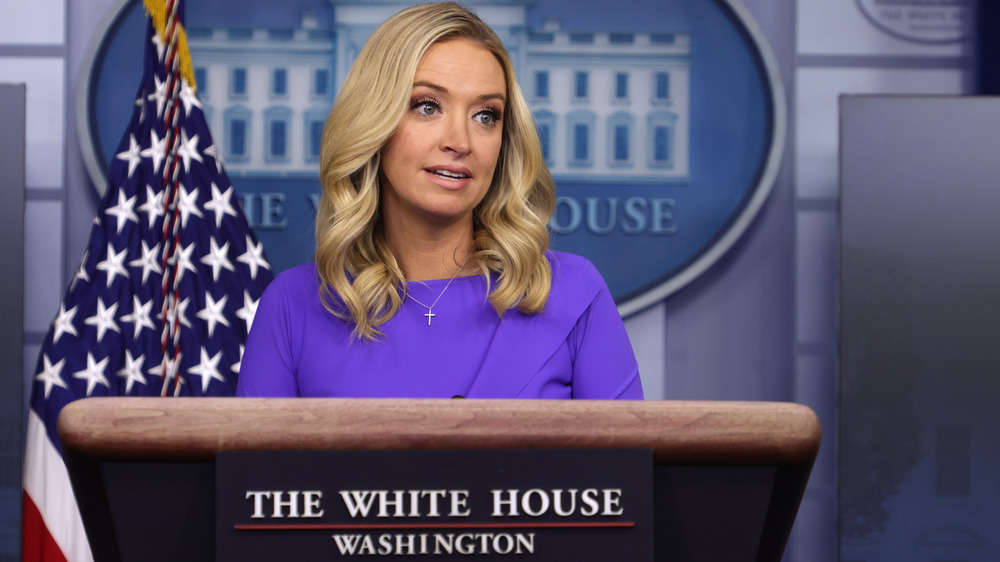 Alex Wong/Getty Images
On Monday, the Electoral College confirmed the election results, and President-elect Joe Biden and Vice President-elect Kamala Harris will be sworn into office on January 20th. In his victory speech, Biden didn't hold back criticism of President Trump resisting the results over the past months and as published by HuffPost, went so far as to call his fraudulent claims and threats against anyone objecting otherwise, "unconscionable."
President-elect Biden addressed the nation stating, "If anyone didn't know it before, they know now. What beats deep in the hearts of the American people is this: democracy, the right to be heard, to have your vote counted, to choose the leaders of this nation, to govern ourselves."
As reported by The Guardian earlier today, even Senate Majority Leader, Mitch McConnell has finally acknowledged and congratulated Biden's win, but both Trump and many on his devoted team, including press secretary Kayleigh McEnany, are still fighting.
Biden's speech, which outlets have dubbed "fiery," lambasted the President's refusal to concede peacefully stating, "We all wish that our fellow Americans in these positions will always show such courage and commitment to free and fair elections, but it is my sincere hope we never again see anyone subjected to the kind of threats and abuse we saw from the selection." Emphasizing, "It's simply unconscionable."
McEnany took to Twitter to argue that Biden's speech was "DIVISIVE," and Twitter users quickly responded.
Kayleigh McEnany's criticism of Biden's speech sparked backlash on Twitter
Immediately flagged by Twitter with a fact-check assertion, Kayleigh McEnany's tweet from last night read, "Joe Biden should not ever utter the words 'unprecedented assault on democracy.' THIS was an 'assault on democracy.'" With an arrow pointing down to the following three points: "THREE YEAR fake Russia investigation, BASELESS impeachment, RIGGING election with mass mail-in voting w/ no safeguards." She concluded, "This is a DIVISIVE speech!"
While plenty of President Trump's devout supporters praised the press secretary, the overwhelming response was akin to, "don't let the door hit you on the way out." CNN commentator and best-selling author Keith Boykin simply responded, "Kayleigh, I'm not surprised by this or even disappointed in you. I'm embarrassed for you." Georgetown Professor Don Moynihan thoughtfully expressed, "Its divisive to the extent it is dividing the conspiracy theorists and crooks from everyone else who acknowledges the results of a free and fair election." While a silly gif of Sean Spicer on Dancing with the Stars has been making the rounds as user, @JNelsonRN harshly pointed out, "Start practicing your dance moves. You are next."