How Blake Shelton's Proposal To Gwen Stefani Was Almost Ruined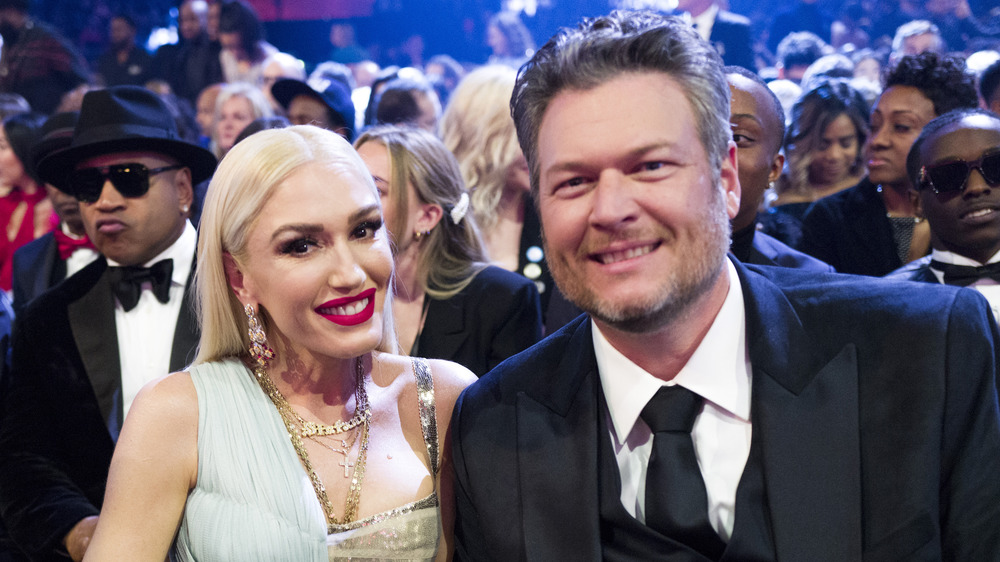 John Shearer/Getty Images
Blake Shelton's proposal to Gwen Stefani was beautiful and meticulously planned, but it almost didn't work out. Shelton popped the question at his property in Oklahoma, but Stefani almost didn't make it out there.
"I had no idea, obviously," Stefani told Kelly Clarkson in a recent appearance on The Kelly Clarkson Show (via E! News). "In fact, I was trying to get out of going back to Oklahoma because it was getting too complicated with COVID and the family. I'm like, 'I think we should just cancel the trip. It was like, one of those, and then we got it all together and we ended up going."
Stefani had no idea that Shelton had a ring "ready to go for a couple weeks" and was preparing to pop the question. "Nobody knew... my dad knew because on my birthday he showed my dad and said he was gonna do it or whatever," she said.
Gwen Stefani was completely surprised by Blake Shelton's proposal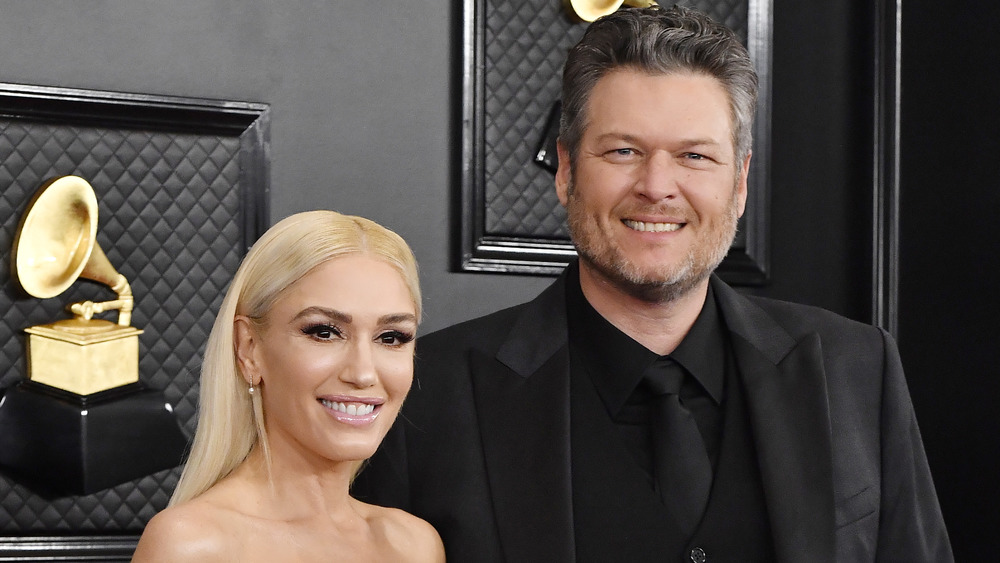 Frazer Harrison/Getty Images
Fortunately, Stefani ended up making the trip and Shelton proposed as planned. "I walked in and my son was sitting right by this fireplace and Blake basically was getting down on his knees to do a fire and he goes, 'Hey, can you look in that cabinet over there and get me a fire starter?'" she said. "So I open the cabinet and there was like a ring in a box and I was like, 'Ah! What? Are you serious?'"
While Shelton could have no doubt proposed anywhere, the place he chose to propose was of special significance. Shelton popped the question in a chapel on his property. "He originally built the chapel for Gwen because she is a very devout Catholic and he wanted to make her feel comfortable with her transition from LA to Oklahoma," a source told Hollywood Life. "Her faith is incredibly important to her and Blake knows that."