Here's How To Wrap Gifts Like A Pro Every Time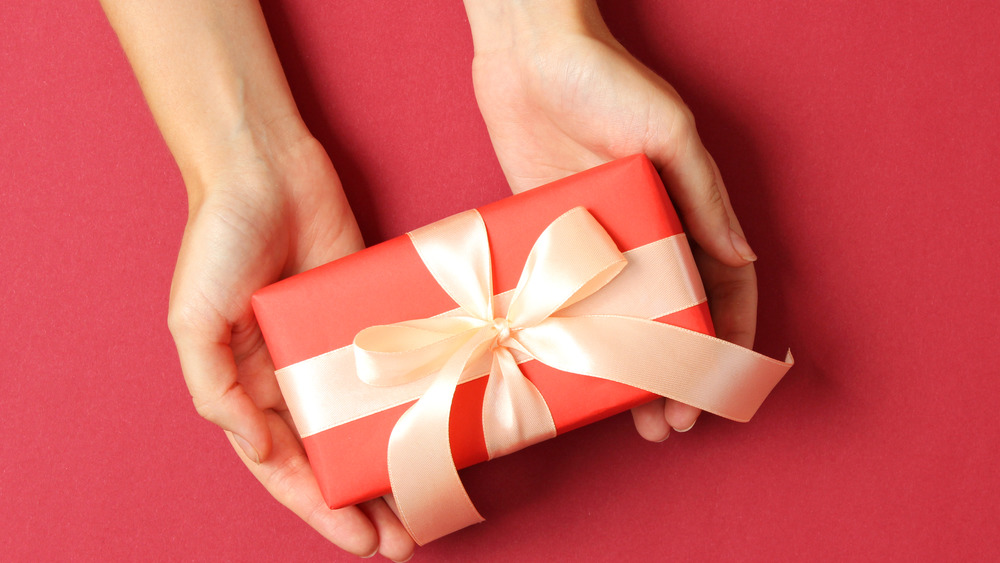 Shutterstock
There's nothing quite like the moment when you can finally cross ALL the holiday shopping off your to-do list. But once you've got the perfect pile of presents for everyone, it's time to make sure they look ready for their close-up. Though it is certainly the thought that counts, a beautifully wrapped present shows that you've put in the extra time to show how much you care.
Once you've got all your supplies — think gift wrap, scissors, tape, ribbon or twine, plus some stickers, labels or tags for extra decoration — Real Simple advises to "place the box or gift in the center of the unfurled paper ... Bring the paper up one side and over the top of the box, all the way to the opposite edge" to make sure you cut enough paper.
With the gift in the center, wrap one side of the paper around the gift so it reaches the center of the box. Pure Wow then suggests: For an extra clean line, use a piece of double-sided tape to stick the paper to the box. Then, on the opposite side of the paper, fold in the last inch or so to create a clean line, and then pull it over the gift to meet the first side of paper, securing the seam with the tape.
Then, simply close the sides by folding the top flap flat against the box, tucking in the side "wings" and folding up the bottom flap. Secure with tape.
Adding extra decorations gives your gifts a pro look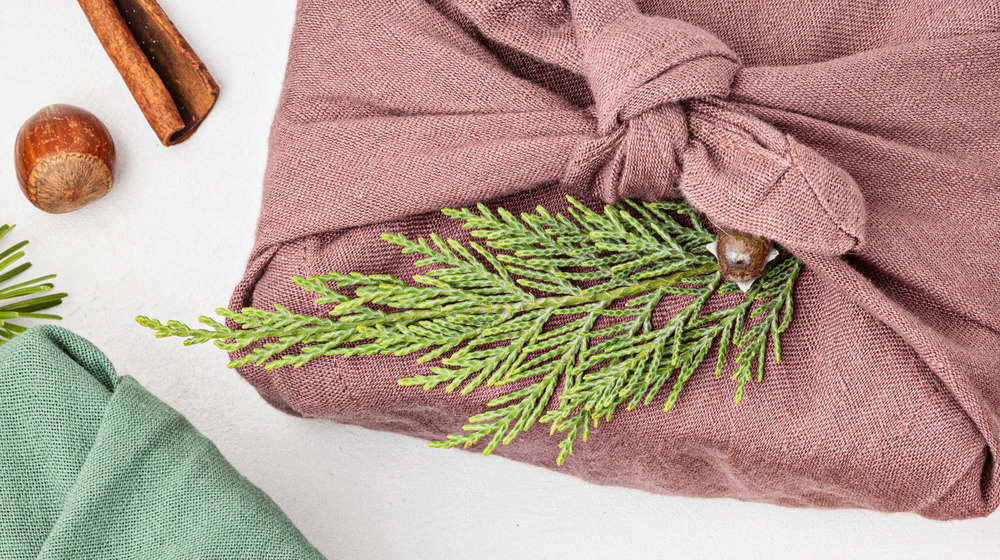 Shutterstock
Now it's time to add the finishing touches with ribbon, gift tags, and other fun bits and baubles. Wrapping a colorful or sparkly ribbon around the box and securing it with a bow is a classic — but why not take it to the next level why not try adding a sprig of greenery, a paper snowflake, or even a polaroid picture?
There are so many ways to make a gift extra-special and taking the extra time to do so is well worth the effort. As Bustle reports, Dr. Daniel Howard found in his 1992 marketing study: "Gift wrapping, through repeated pairing with joyous events in people's lives, has utility in [creating] a happy mood which, in turn, positively biases attitudes." In other words, if you're not sure you got the right thing, making it extra pretty can help make sure your gift is well-received.
And if you're looking for a more environmentally friendly alternative to traditional wrapping paper, try up-cycling an old calendar, the comic section of the newspaper, or check out Simply Zero's tips for using furoshiki, a traditional Japanese wrapping cloth that can be used again and again.