Plastic Surgery Trends That Will Be Out In 2021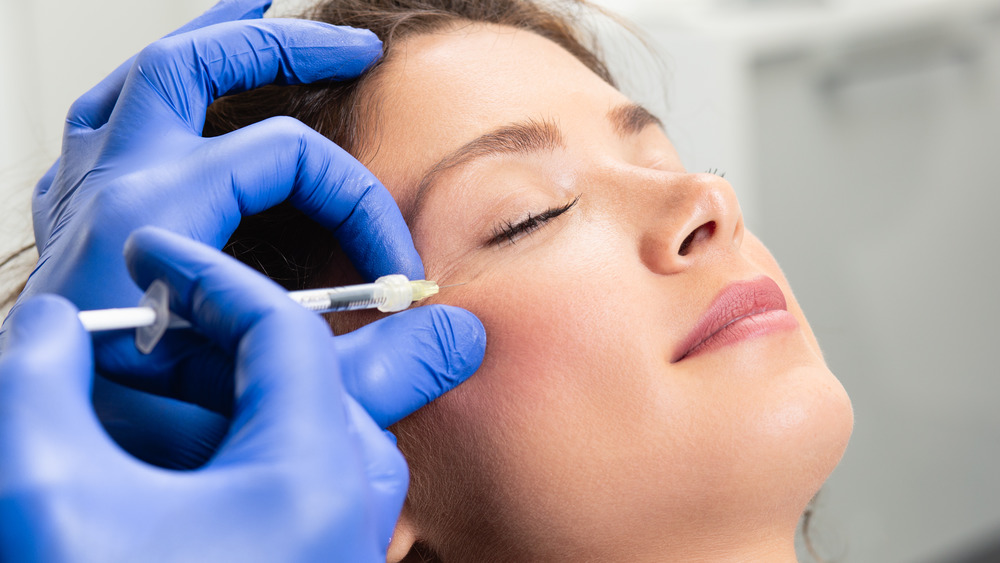 Shutterstock
Remember Botox parties, beesting lips, and Nicki Minaj booties? If your interest in these more dramatic looks has dwindled in light of the pandemic, you're certainly not the only one. Funny how wearing masks and seeing your buds on Zoom instead of in person changes how you want to spend money from that "personal improvement" fund you've been saving for a rainy day!
According to board-certified plastic surgeon Dr. Elliot Hirsch, Chief of Plastic Surgery at Providence Cedars-Sinai Tarzana Medical Center, the cosmetically altered faces and physiques of 2021 will look very different than they did in years past — partly because of concerns about coronavirus transmission and partly because patients are less willing to take risks on dicier procedures, given how health is on everyone's minds. In an exclusive interview with The List, Hirsch provided a rundown on which cosmetic surgery trends will be out of fashion in 2021.
Say goodbye to oversized breast and butt implants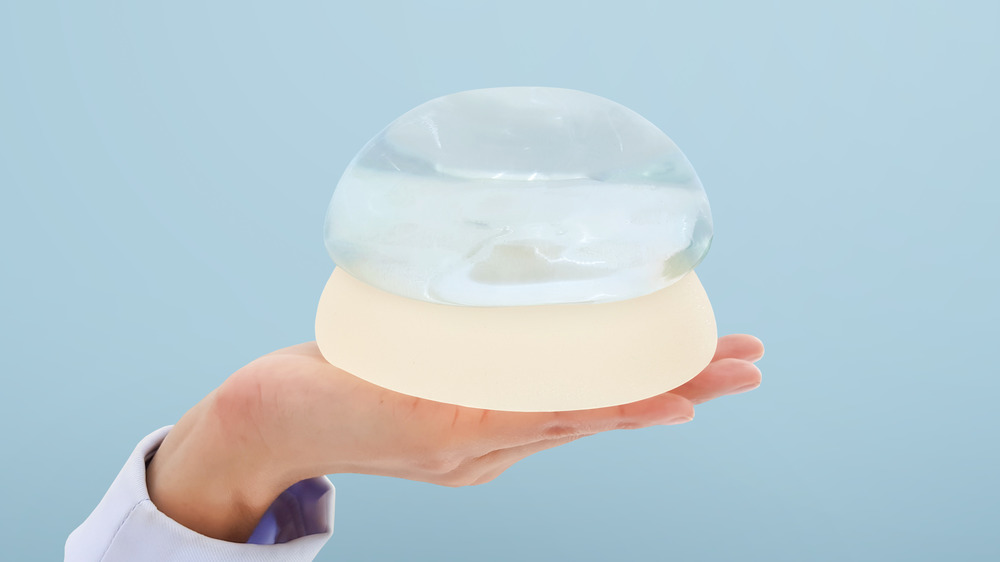 Shutterstock
You can put your waist trainer on eBay, because according to Hirsh, that exaggerated hourglass figure is no longer in vogue. He predicts a decrease in requests for both oversized breast and butt implants in 2021 — largely because of safety concerns. "Our breast augmentation patients are asking for smaller, more natural implants," Hirsch explained. "This is partly for cosmetic reasons, and partly for safety, as it is well-known that large implants can stretch breast skin and lead to problems later." Not only are many women going for smaller additions to their existing cleavage, but many are also scheduling procedures to remove their implants, Hirsch added. "Many patients are also opting to remove implants for various reasons, including age and health concerns," he explained.
Below the waist, Hirsch is seeing the same trend, for the same reasons. "Patients who want butt lifts are asking for smaller sizes, with more of an emphasis on shape rather than volume," he said. "This is very important from a safety standpoint, as a Brazilian butt lift has the highest risk of death out of all plastic surgery procedures, with rates reported as high as one in 3,000." Why is the procedure so dangerous? Hirsch said that fat entering the blood vessels during the injection is dangerous. A safer alternative is placing "the fat more above the muscle, which limits volume but still allows contouring and shaping with greater safety," he explained.
Getting cosmetic surgery abroad will be less popular in 2021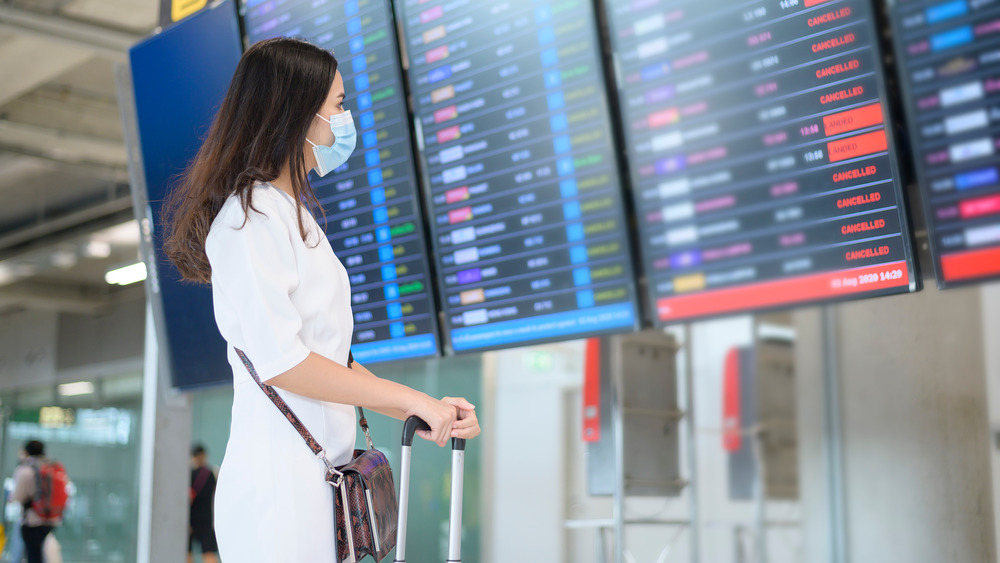 Shutterstock
You know how that coworker of yours went away for a "spa vacation" in South America and came back with a new neck? Expect less stories like that next year, because medical tourism is on the decline, Hirsch said. "We have heard of and seen horror stories from people who went abroad for plastic surgery, to places like Costa Rica, Mexico, Puerto Rico. The word is out, though, and patients are telling us that it's just not worth it, and it ends up costing more than just going with a local plastic surgeon in the end after complications," he explained. Let's also not forget the wrench that the pandemic has thrown into everyone's travel plans, Hirsch added. "With COVID making international travel nearly impossible, patients are turning back to safer surgery options at home, with the assurance that U.S. surgeons are following all safety protocols and testing all patients prior to surgery," he said.
Since people are being choosier about where they get plastic surgery performed, those stand-alone med-spas also will be having a bad year, Hirsch predicted. "We are seeing an increasing number of patients who used to get Botox, fillers, and other non-invasive treatments at stand-alone med-spas and had significant issues," he said. "With COVID, safety and cleanliness are also major concerns, and patients want the assurance of a hygienic doctor's office."
What's in for 2021: preventative plastic surgery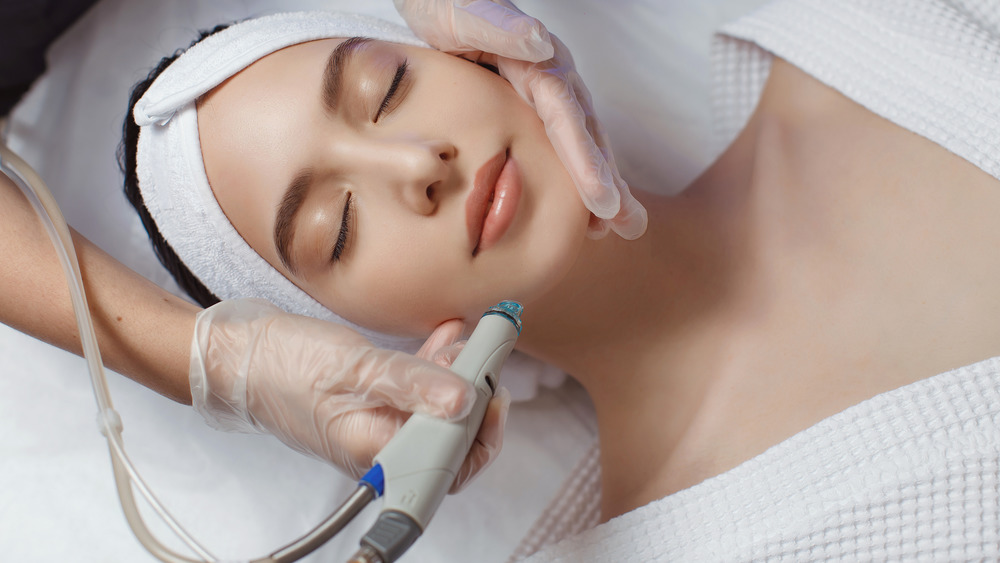 Shutterstock
So we're going to see fewer extreme hourglasses and less medical tourism in 2021 ... what trends can we expect to see more of? According to Hirsch, the biggest shift will be choosing plastic surgery to prevent aging rather than to turn back the clock. "Patients are asking to undergo both surgical and non-surgical treatments to prevent problems before they happen," he explained. "We are injecting Botox preventatively to patients in their early twenties on a regular basis. Lasers and chemical peels are increasingly common in this younger population as well."
Part of this interest in facial upkeep can be attributed to our new, always-on-camera climate, Hirsch added. "With so many Zoom meetings, patients are seeing tired skin all day long on camera and are coming in for maintenance," he explained. To get refreshed-looking eyes peering out above that mask, "more patients are asking for surgical eyelid correction than injections, which goes against the general trend of an increase in non-surgical treatments," Hirsch noted.