The Unique Way Queen Elizabeth Decorates Her Christmas Tree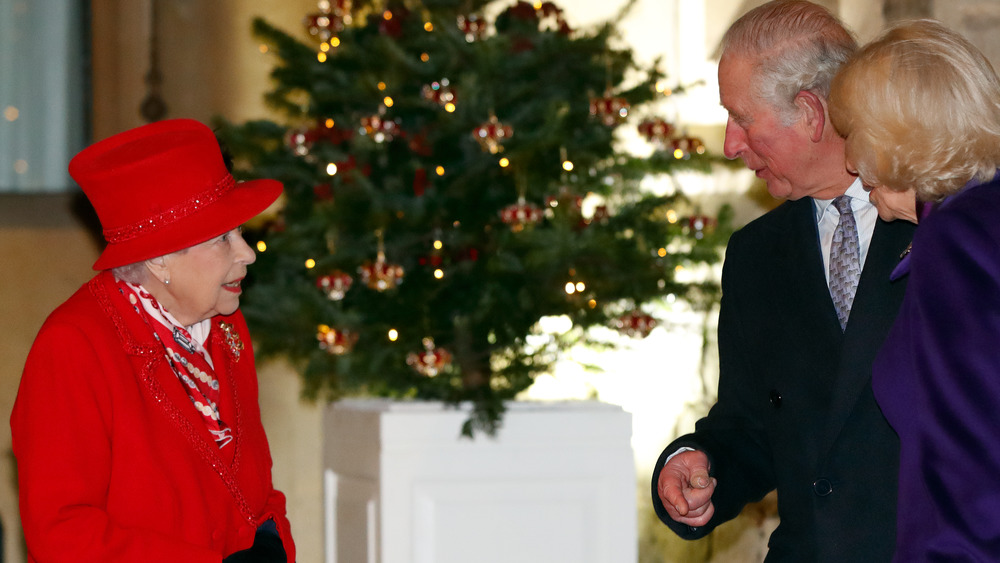 Max Mumby/indigo/Getty Images
Queen Elizabeth is in the Christmas spirit, and a close look at some of the decorated trees at a Windsor Castle event show that the ornaments are, in fact, crowns. This detail was not lost on bloggers Tom and Lorenzo who tweeted, "I just noticed that the trees outside Windsor Castle have little crown ornaments, which is a hilarious flex on the Queen's part."
And, apparently, we commoners can also decorate like the Queen, as one person commented, "I have one I bought at the gift shop!" That exact ornament doesn't seem to be available currently, at least at the online Royal Collection Gift Shop, though there are a handful of other crown ornaments in case you're feeling especially regal for Christmas.
Usually the Queen celebrates with her family at Sandringham House, but according to People, because of the pandemic, she and Prince Philip are doing a pared down holiday season at Windsor Castle.
The royal Christmas trees are decorated with crown ornaments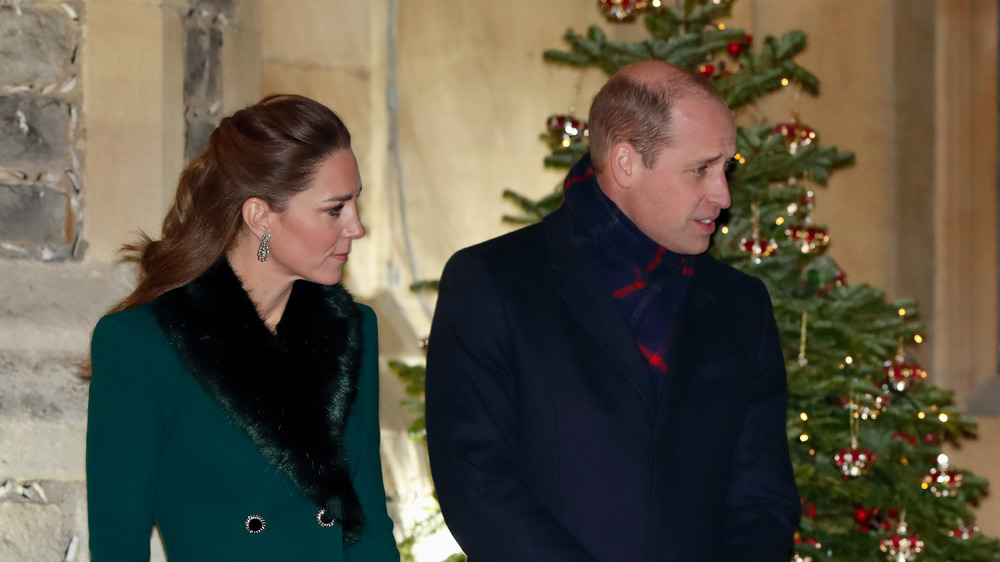 Max Mumby/indigo/Getty Images
Mike Tindall, husband of the Queen's granddaughter Zara, gave some insight to the typical royal Christmas lunch to The Sun. "There must be about 70 of us there — there are seven tables and then the kiddies have their own little one in a different room."
Royal biographer Robert Lacey told People that this year the Queen is doing her part for public health and safety. "Christmas is something the Queen has always done with enormous, genuine family style, and is facing not doing so sadly," he said, "[but] she is accepting of that." The festive decor is probably helping to lift her spirits, though.
Along with the crown-decorated Christmas trees, there is a 20-foot Norway spruce from Windsor Great Park with hundreds of ornaments and 3,000 lights in St. George's Hall, the castle's largest room (via Town & Country). Plus, every fireplace has a garland, which was no small feat, since, according to The London Pass, the castle has 300 fireplaces.