Meghan Markle's New Business Venture Has The Palace Seeing Red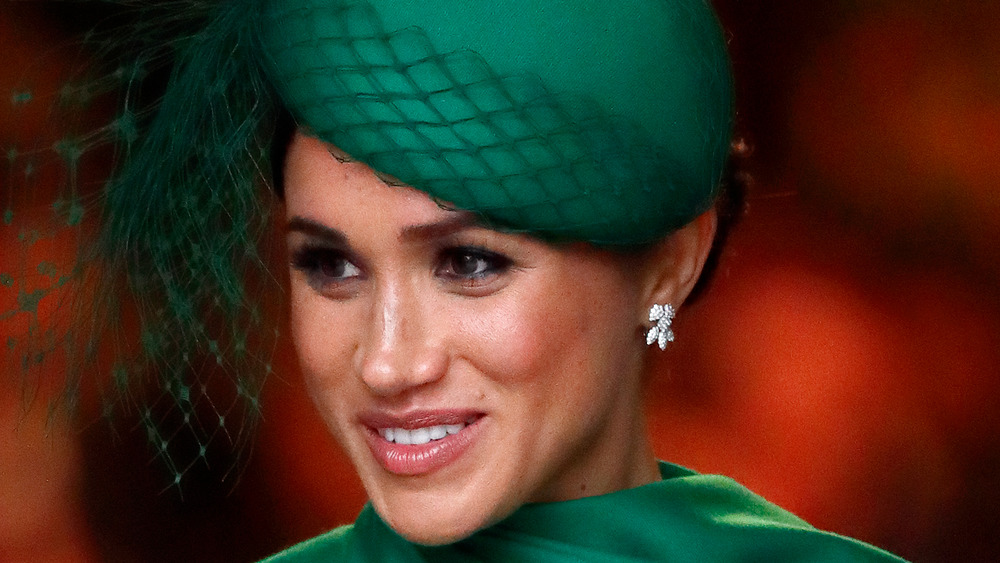 Max Mumby/indigo/Getty Images
Post Megxit, it seems Meghan Markle is kind of staying out of the spotlight — but she is still very much involved in various business ventures. For instance, it was announced this week that she and Prince Harry had signed a podcast deal with Spotify. Now, according to USA Today, the former actress is investing in Clevr Blends, which calls itself "the world's first oatmilk wellness latte."
About her affiliation with the brand, which is led by female CEO Hannah Mendoza, Markle said, "This investment is in support of a passionate female entrepreneur who prioritizes building community alongside her business. I'm proud to invest in Hannah's commitment to sourcing ethical ingredients and creating a product that I personally love and (that) has a holistic approach to wellness. I believe in her, and I believe in her company."
Unfortunately, the royal family back in London is not so happy about the announcement.
Why the palace isn't feeling Meghan Markle's oat milk latte investment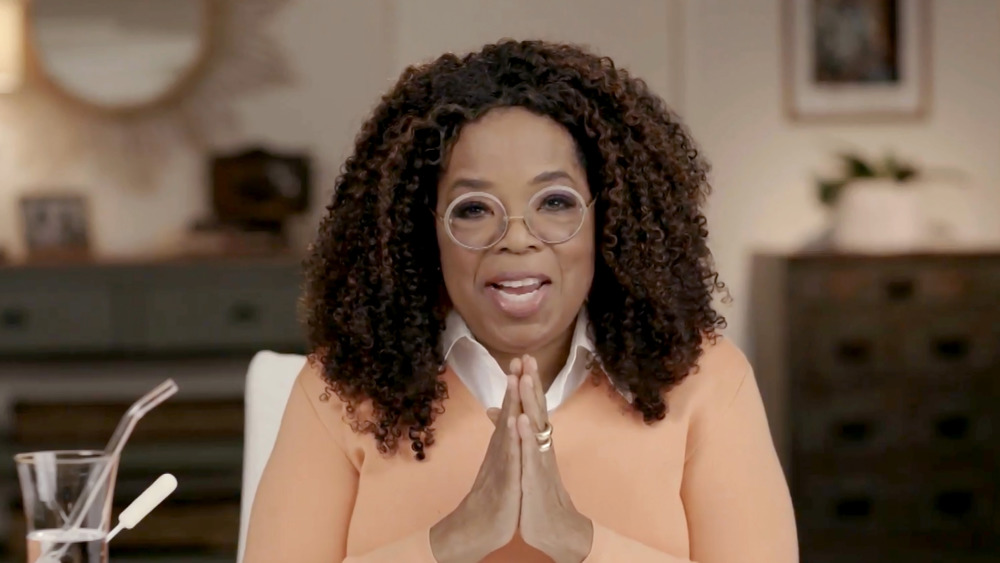 Arturo Holmes/Getty Images
According to the Mirror, since leaving their posts as royals, the California-bound couple promised to "become financially independent" and simultaneously "continue to uphold the values of Her Majesty." Except plugging products doesn't exactly fit within those guidelines.
Specifically drawing ire is a social media plug Oprah Winfrey shared on Instagram, which consisted of a video of her picking through a basket of instant lattes along with the caption, "On the first day of Christmas my neighbor 'M' sent to me...a basket of deliciousness! (Yes that M. My new drink of choice for the morning and night. Wish I had @clevrblends sooner cause I would've added it to my Favorite Things list." The post also included a crown emoji.
As a source told the Mirror, "It is hard to see how emojis apparently trading on royal connections is respecting the values of the royal family." Another source added, while it did not seem Winfrey was paid for her post, "But what is clear are the promises made at the time to uphold the values of Her Majesty and the Crown, that neither party should be trading on their royal connections to benefit financially or risk bringing the Crown into disrepute."