Inside Meghan Markle And Prince Harry's New Deal With Spotify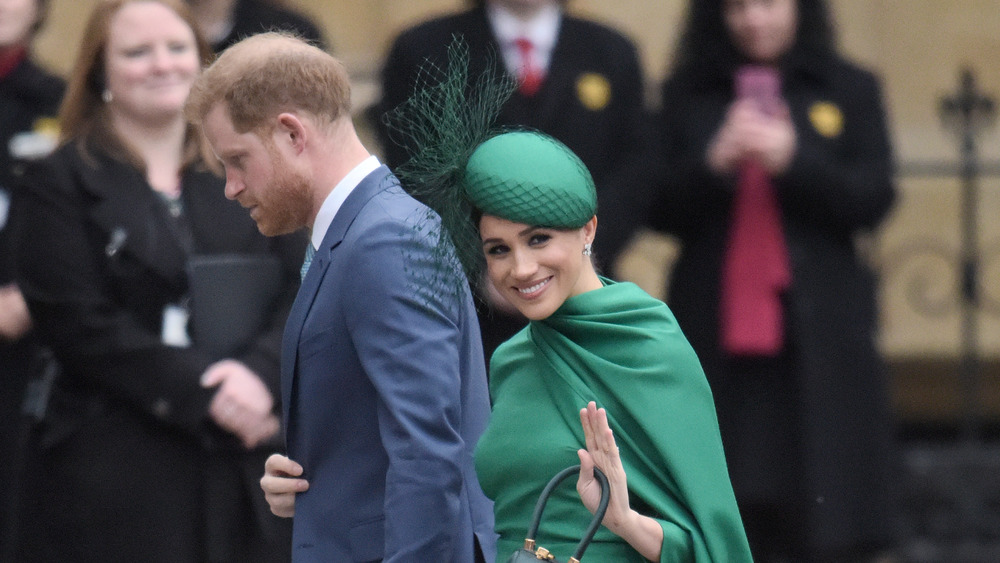 Gareth Cattermole/Getty Images
Think back to January of 2020, when Prince Harry and his wife, Meghan Markle, announced that they were "stepping back" from their roles in the British monarchy. At that time, many could barely believe what they were hearing, but the couple did in fact stop using their royal titles in April, Insider notes. Part of their initial statement included their goals to become "financially independent" of the crown.
The pair's latest deals with Netflix and Spotify are likely the streams of income that they had in mind. Deadline recently reported that the former royals have signed an exclusive podcast deal with the streaming service. The podcast will be produced by their company, Archewell Audio, the outlet notes, over the course of the multi-year contract. Starting with a holiday special that's jointly produced with Spotify's Gimlet studio, the Duke and Duchess' full series will likely come out next year.
In a joint statement, the couple said, "What we love about podcasting is that it reminds all of us to take a moment and to really listen, to connect to one another without distraction. With the challenges of 2020, there has never been a more important time to do so, because when we hear each other, and hear each other's stories, we are reminded of how interconnected we all are."
Prince Harry and Meghan Markle recently signed a deal with Netflix, too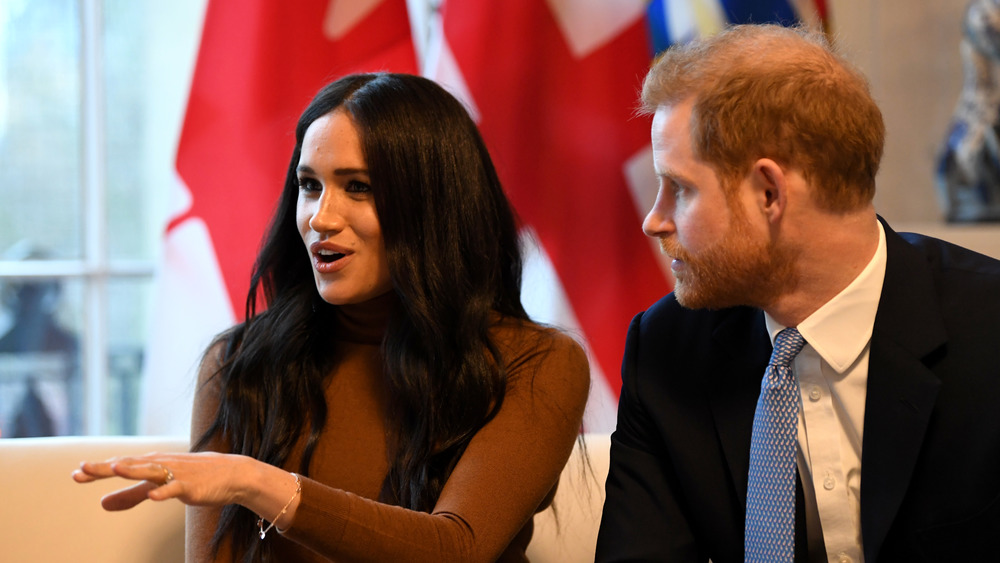 Wpa Pool/Getty Images
On top of adding "podcast producers" to their resume, the couple also locked in a deal with Netflix three months ago, Deadline reports. According to The New York Times, the Duke and Duchess have created a yet-to-be-named production company with the streaming service. Their partnership will include docu-series, documentaries, children's programming, feature films and scripted shows — exclusively with Netflix.
The pair explained their motives in a statement, saying, "Our focus will be on creating content that informs but also gives hope. As new parents, making inspirational family programming is also important to us."
Following ruffled feathers from Netflix's hit series, The Crown, the ex-royals likely raised eyebrows within the establishment from which the show gets its name. Nonetheless, the star-power behind the streaming service's offerings combined with its 193 million subscribers worldwide proved to be too good of an opportunity to pass up, The New York Times reports. Their payment details remain unclear, but their recent Montecito mansion purchase speaks to their level of comfort.
Following the Netflix deal, many speculated about a possible Spotify partnership — speculation that has since come to fruition. Only time will tell what tech giant the former royals will work with next.