Why This Star Is Happy To Be Exiting The Crown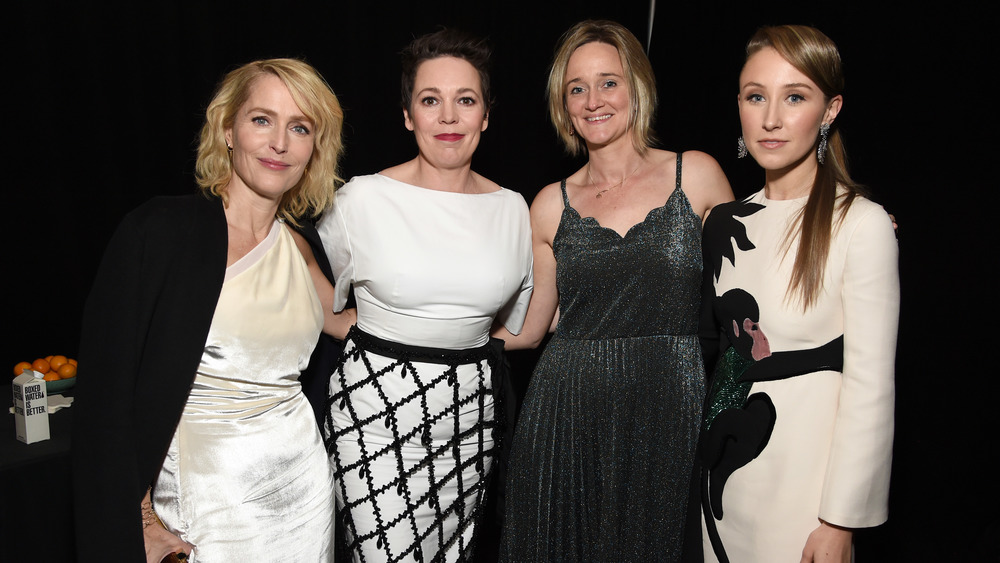 Michael Kovac/Getty Images
There's no question that playing one of the most famous women alive in a TV series comes with its challenges. Just ask Olivia Colman.
In a recent interview with the Mountview Academy of Theatre Arts, the actress expressed her relief to be moving on from playing Queen Elizabeth II on The Crown after two seasons. Apparently, playing the monarch in intimate settings brought unique obstacles, because "behind closed doors, we don't know what she's like," Colman explained (via Insider). "I had a little bit of play with that," she said. "But definitely, the hardest part I've done is someone who's real. I'm not ashamed to say that I'm quite pleased now to be able to move on to something else."
Since the last two seasons cover deeply personal details of the family and the monarch's life, Colman's role proved to be a difficult one. From the queen's relationship with her family to her strife with various prime ministers, her character came with a lot of pressure — particularly since the recent seasons feature events that many people hold opinions about. However, the plus side for Colman was the steady work; she admitted that it was "a lovely feeling because I still get the fear that it's not going to happen again."
Olivia Colman suffers from self-doubt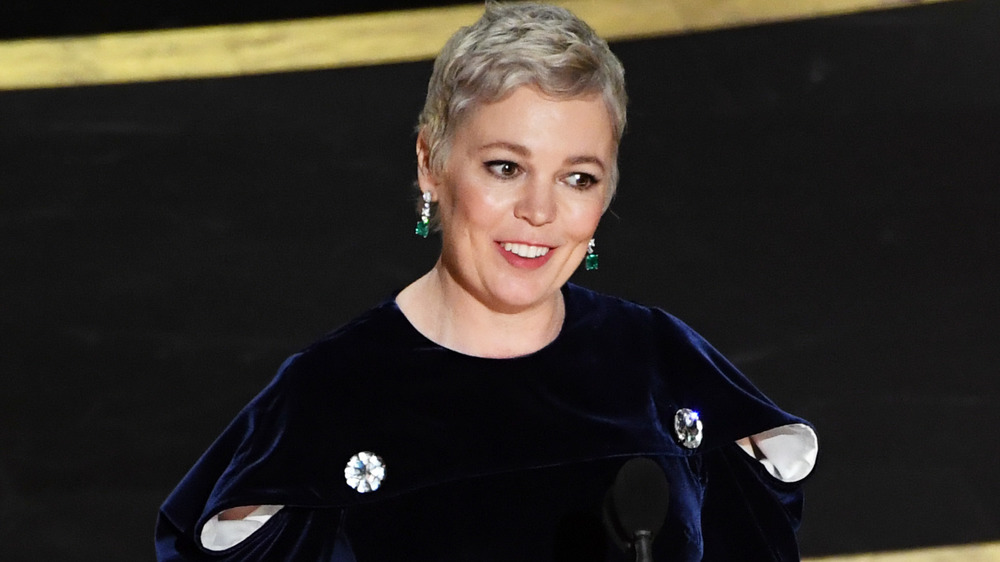 Kevin Winter/Getty Images
As for getting into her character as Queen Elizabeth, she shied away from praise for her portrayal and said during the interview that "hair and makeup and wardrobe did three-quarters of my job for me" (via Insider).
Incredibly modest and even unsure, Colman still has reservations about calling herself a success. Even though she got the lead role in an extremely popular Netflix series and won an Oscar for her performance in The Favorite, Colman still questions her ability to act on occasion. According to The Guardian, the 46-year-old actress hasn't forgotten the sting of rejections she repeatedly experienced early in her career. "All those hundreds of auditions I did in the first two years. They don't just say 'sorry, no thank you'. You don't hear anything. That's heartbreaking," she said.
Her anxiety over having work in the entertainment industry still has a hold on her—even after her long string of successes. To her, the "feeling doesn't ever really leave you." So, despite the widespread acclaim that came with her portrayal of the Queen, she's won't miss the added pressures, but the steady work proves to be another story. 
Nonetheless, now that she's moving on from The Crown, Colman will likely set her sights on new roles that she'll surely play beautifully.