This TikTok Balloon Hack For Decorating Your Christmas Tree Is Brilliant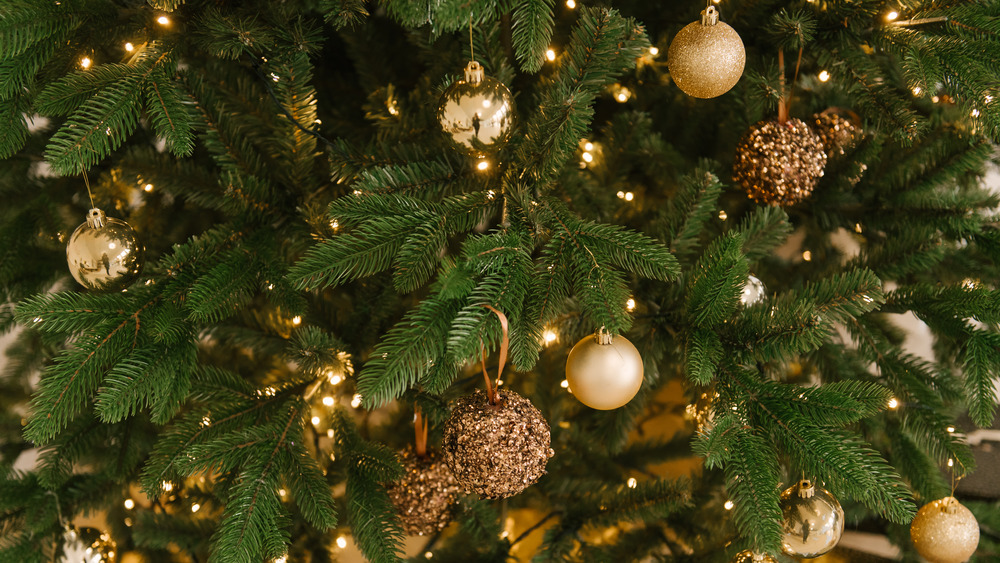 Shutterstock
We thought we'd seen it all this holiday season when it came to brilliant hacks. First, the idea that you should string your Christmas lights vertically on the tree instead of wrapping them around blew our minds. Speaking of wrapping, did you know you can actually wrap a gift without using a shred of tape? Now comes the genius hack that involves using a simple, cheap party decoration to adorn a holiday tree. And believe it or not, the trick will make your Christmas display look more elegant than ever.
It turns out TikTok content creator @chloeduya had the perfect solution for "When you can't find any large white Christmas ornaments anywhere..." In a viral video, she blows up white balloons to about medium size, placing them strategically among ribbon and sparkly snowflakes, and the results are, well, gorgeous. Plus, there are many benefits to employing balloons instead of breakable ornaments on your tree.
Why you should try this brilliant balloon hack
As Yahoo! notes, using balloons is actually a genius way to get an elegant effect on your tree without having to worry about broken ornaments, especially if you have curious pets or small children living in your home — or both. You can even try placing the blown-up balloons toward the bottom of the tree, and saving more delicate ornaments for the top, where they can stay out of reach.
Meanwhile, House Beautiful points to another benefit of using balloons for Christmas tree decor: You won't have to store the balloons away for next year, removing one post-holiday chore from your to-do list. We're sold now!
If you are really into the balloon idea, Sugar & Cloth offers a demo on how to create an entire tree made out of the inflatables — and just think there will be no tree needles to clean up. Similarly, Fillnaway shares ideas for how to make balloon Christmas wreaths, trees, and other festive decor.