The Highest Paid Celebrity Of 2020 Probably Does Not Come As A Surprise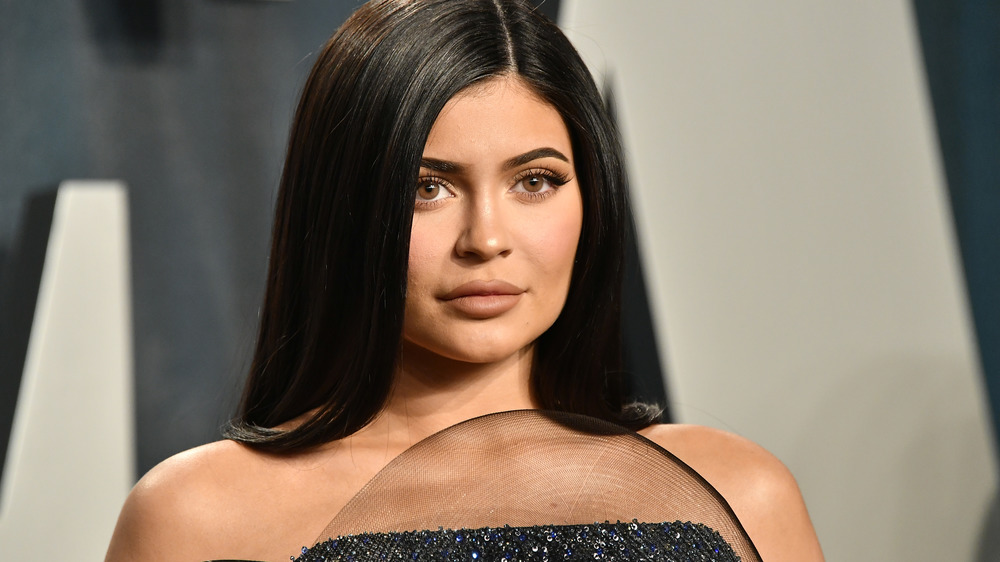 Frazer Harrison/Getty Images
The youngest member of the Kardashian-Jenner clan, 23-year-old Kylie Jenner has officially topped the Forbes 2020 list of highest paid celebrities, raking in a whopping $590 million this year alone. According to Forbes, the reality TV star earned most of her coin by selling a 51 percent stake in her beauty company, Kylie Cosmetics, to cosmetics giant Coty (owner of Covergirl, Gucci, Calvin Klein, and many, many more) in January, which saw her pocket a cool $540 million, pre-tax. 
The remaining $50 million that queen Kylie scored is presumably partly from her involvement in the final season of Keeping Up with the Kardashians, which is believed to have put a nice $5.4 million (via StyleCaster) straight into her bank account, and partly from her various branded social media content. According to U.K.-based Instagram planning tool, Hopper HQ, the star makes an estimated $1.2 million per sponsored post (via Allure). Nice for some!
Kanye and Kim Kardashian West also made Forbes' list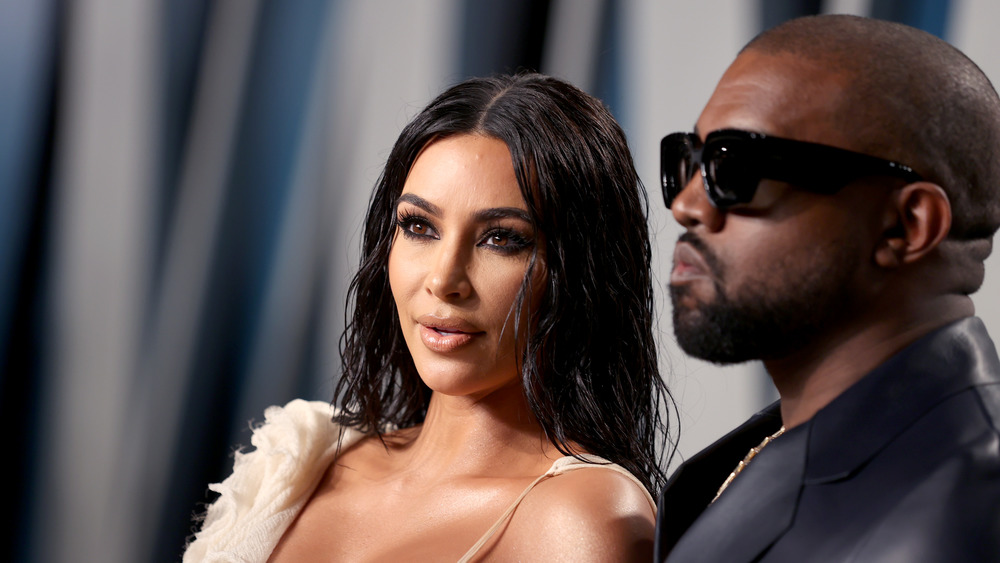 Rich Fury/vf20/Getty Images
Unsurprisingly, Kylie Jenner wasn't the only member of her family to make the list. Coming in second was Kylie's brother in law Kanye West, who took home a sweet $170 million. According to Forbes, the rapper collected most of his dollar bills from his Yeezy sneakers deal and partnership with Adidas, which is also owned by Coty. Wife Kim Kardashian, on the other hand, took made a neat $48.5 million by selling a mobile game, cosmetics and coveted shapewear line, Skims.
While Kendall, Khloe, Kourtney and mom Kris didn't make the official Forbes list, we're sure they're all doing pretty well for themselves, announcing this month that after the final season of Keeping Up with the Kardashians on E!, they'll be moving to Hulu. "Excited to announce our new multi year partnership with Hulu and Star and what's to come in 2021," Kris revealed on Twitter. According to OK! Magazine, they'll all be getting paid the big bucks and then some. "Multi-year" = multi millions, if you ask us.