This Is The Title That Princess Charlotte Will Likely Inherit One Day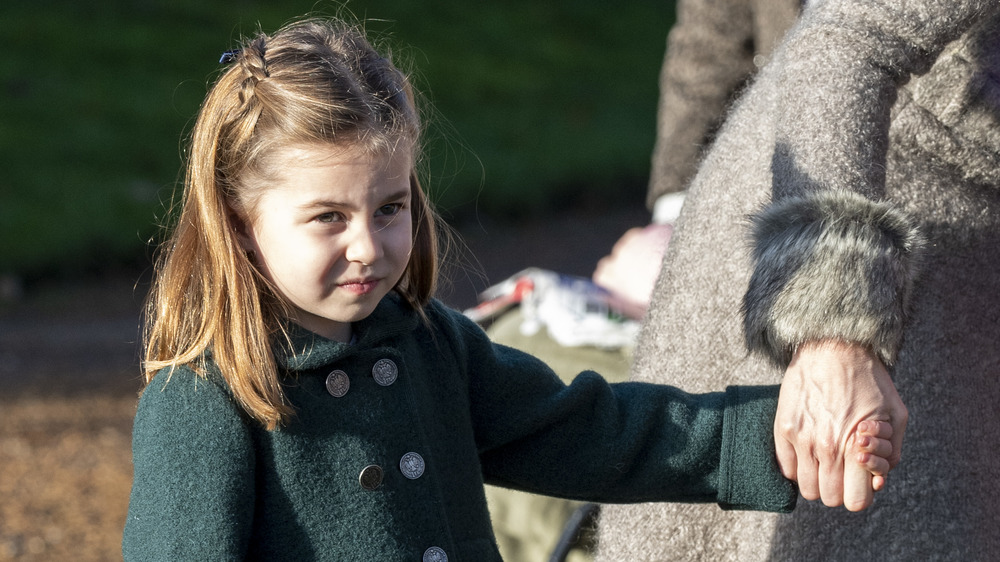 Uk Press Pool/Getty Images
The second child in many families can struggle with an identity crisis. But the middle child in the royal family may have it slightly tougher. Unlikely to reign, but still part of the country's first family, Princess Charlotte has an interesting role. With a younger brother, Prince Louis, to take over her spot as the youngest child of the Duke and Duchess of Cambridge, Charlotte has one title that could make up for her seeming ambiguity.
Travel+Leisure reports that upon her birth, she was given the name of Her Royal Highness Princess Charlotte Elizabeth Diana of Cambridge. This will be her official title until Prince William accedes to the throne of England. But, upon this event, Charlotte will eventually take on a new prefix that only one living woman in the royal family can take: Princess Royal.
Currently, the Princess Royal is Queen Elizabeth's only daughter, Princess Anne, the outlet reports. But, one day, the Princess Royal will be Charlotte. It's also important to note that this moniker isn't automatically granted, however. Travel+Leisure explains that the Queen waited until her daughter turned 36 to finally bestow the title upon her.
The 'Princess Royal' is mainly just a title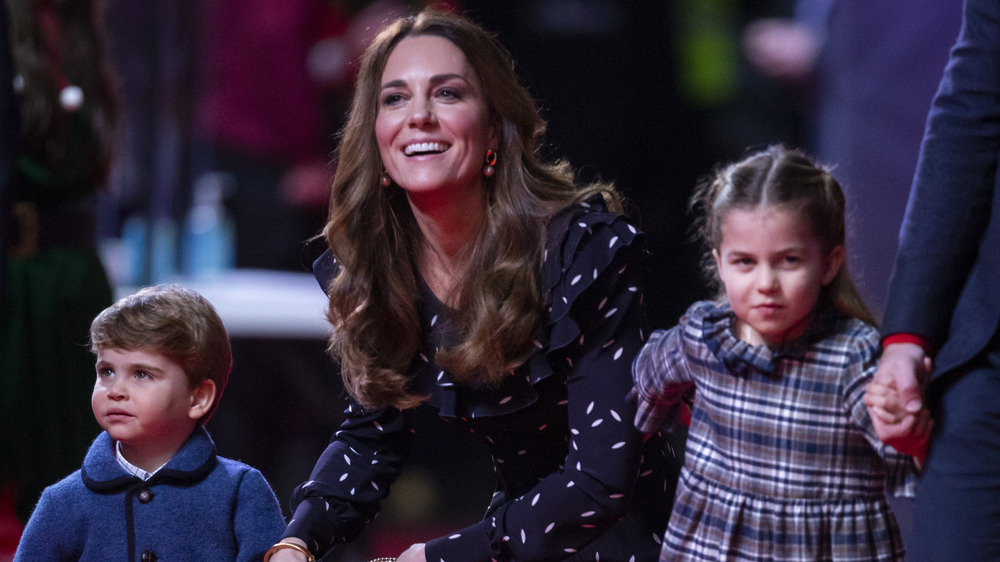 Wpa Pool/Getty Images
While the prestige of being the only living woman with the prefix, "Princess Royal" may be a special privilege, it doesn't come with attached duties. However, it does come with special rules for dating. "Under ancient British law, any man who sleeps with the Princess Royal before they are married is guilty of high treason — punishable by execution," royal expert and author of Prince Harry: The Inside Story Duncan Larcombe told Town and Country. "Perhaps Princess Charlotte's future boyfriends had better look out. At the very least, Wills and Kate are likely to wait until after Charlotte marries before giving her the title."
Indeed, the Queen waited until 1987 to give her daughter the title, even though it had been vacant since 1965. But, once a royal family member has the title, they use it for life. The outlet also reports that there have only been seven Princess Royals throughout history, adding historic significance to Princess Charlotte's future prefix.
Between all of the titles and formalities, keeping them all straight can be difficult. But, since Charlotte is still a child, just remember what Larcombe says: "The title of Princess Royal is traditionally bestowed on the eldest daughter of the monarch."