Inside The Surprising Friendship Between Gordon Ramsay And Gigi Hadid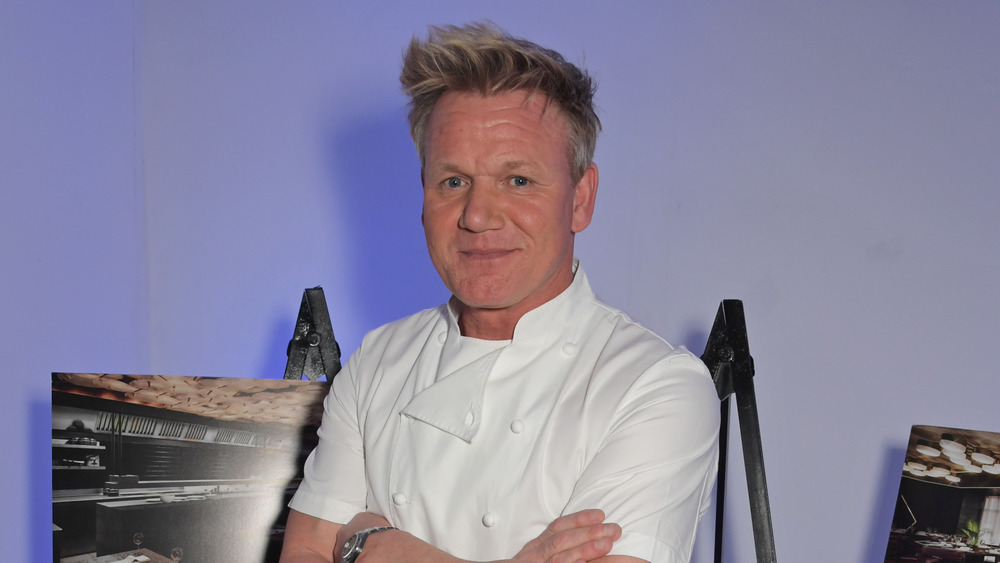 David M. Benett/Getty Images
Did you know that supermodel Gigi Hadid is apparently an amazing cook? And did you know that this hidden talent has catapulted her into chef Gordon Ramsay's inner circle? That's right — apparently the two have become close friends. While they might seem like a pretty random pair, they discovered their bond as a result of Hadid's appearance on Ramsay's show, Masterchef Celebrity Showdown in 2016. On it, celebrities go head-to-head to show off their culinary skills to the British chef (via YouTube). While on the show, Hadid made quite an impression on Ramsay, serving him the "Gigi Burger" which he called "f****** delicious" (via YouTube). She even ended up winning the competition, donating her $25,000 winnings to a charity that funds Lyme disease research (via Twitter).
Clearly Hadid found the way to Ramsay's heart, as the two have remained friends ever since. Ramsay even says he gets cooking inspiration from the model, saying, "Gigi sent me this [pasta] dish a couple of weeks back on Instagram and said, 'Chef, what do you think?' And I said, 'Girl, it's good. In fact, it's f—- good" (via People). The chef decided to make his own version of it as part of a charity-driven live event this past week after Hadid shared it on her Instagram story (via Facebook). 
Gigi Hadid consistently impresses Gordon Ramsay with her cooking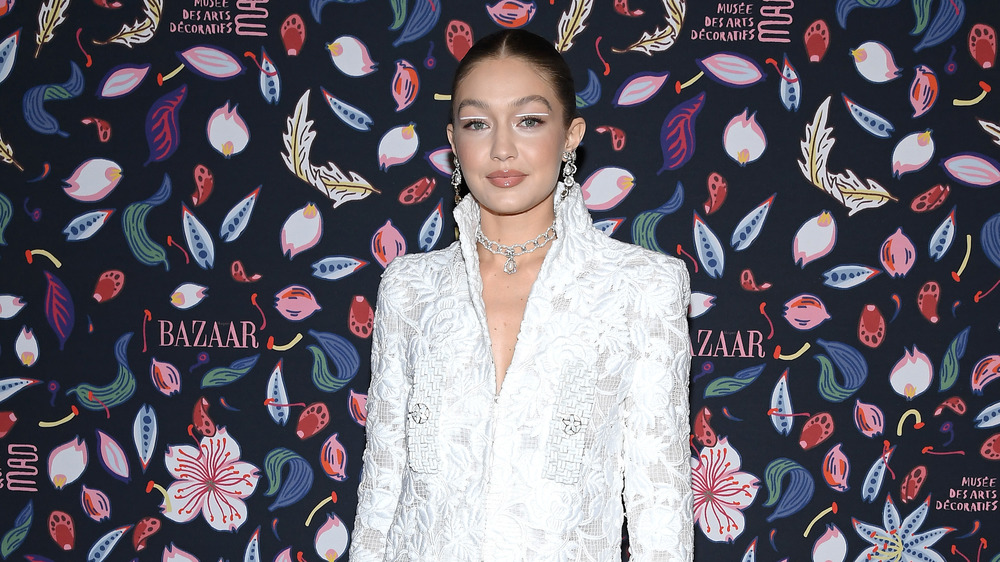 Pascal Le Segretain/Getty Images
During the live event, the chef said, "This is a sort of elevated version of [Hadid's dish]," making sure to give her the credit for her recipe. "It's a sort of spicy tagliatelle — almost a Bloody Mary take. We're going to slow-cook the shrimp in garlic butter, almost like a confit, and then blend that wonderful spiced tomato-based sauce into that pasta" (via Business Insider).
It should now come as no surprise that, according to Insider, Ramsay called Hadid "one of the most sophisticated foodies on the planet" and said that they had a few "amazing days" of cooking together while she was on Masterchef.
Ramsay may owe Hadid a huge thanks — not because she's been a great friend to him or has cooked him delicious meals, but because he cites her as the reason that his kids have any interest in talking to him. "My daughters, they love me. It's not because I'm a f—- good chef," Ramsay Jokes. "They love me because I talk to Gigi Hadid. That's the only reason why they want to talk to me" (via People). The father of five — Megan, 22, Holly and Jack, 20, Tilly, 19, and Oscar, 19 months — has spent the majority of the year quarantining with his family and even making fun TikToks with his daughter Tilly.