Here's What You Don't Know About The Voice Champion Carter Rubin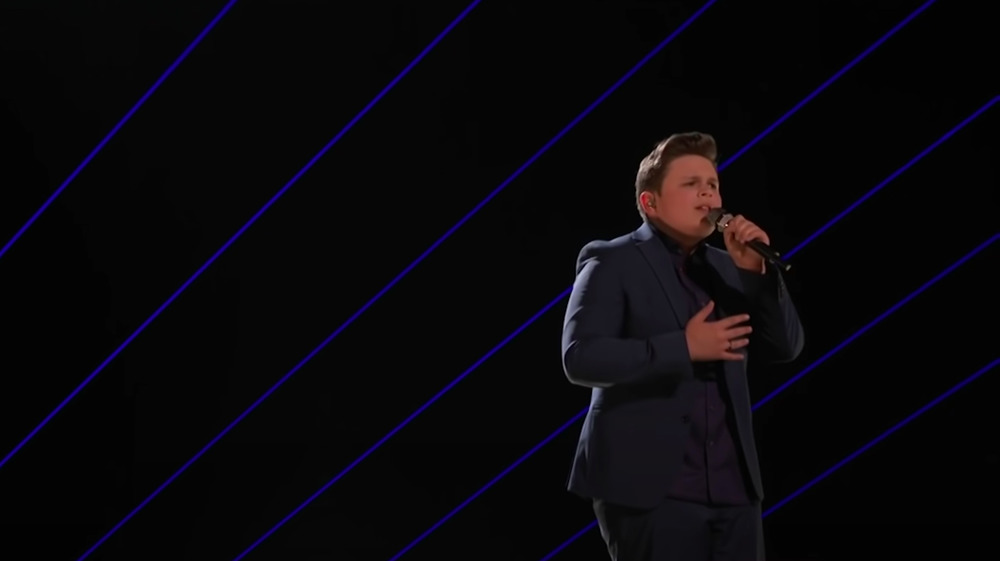 Kevin Winter/Getty Images
Carter Rubin just made history as the youngest contestant to win Season 19 of The Voice in December 2020. At just 15 years old, Rubin tied with former contestant Brynn Cartelli as the youngest winner for the season. His win was another first for the series, as it was judge Gwen Stefani's first win as a coach and a great way for her to finish up her final season on the show. Rubin ended up beating out other finalists, John Holiday, Desz, Ian Flanigan, and Jim Roger. The 15-year-old ended up performing an original song, "Up From Here," as his final number before receiving the surprising, delightful news of his win. 
Hours after the finale aired, the newly-crowned champ posted a candid Instagram photo, which was taken seconds after he learned of his win. "Words will come later. But all I can say is thank you." As his mentor, Stefani also shared her happiness of the news: "I'm just so proud of you," she said (via People). "To be 15 years old and so incredibly calm and cool and in the moment, I'm so proud of you ... I can't wait to see what happens after this show." 
Read on to see how The Voice winner got to where he is today and how much music runs deep in his family. 
Carter Rubin was inspired to pursue music because of his family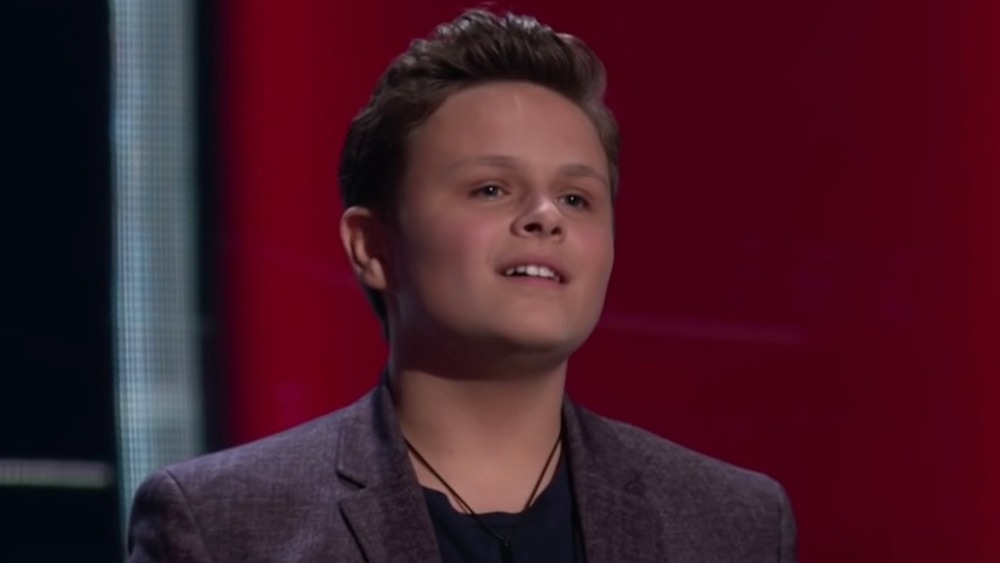 NBC/YouTube
Rubin's story from childhood to Season 19 Voice winner is a truly heartwarming one, as the Shoreham, New York native shared earlier on this season of the show. Rubin learned to sing from his grandfather, who was a professional guitarist and backup singer for the band Jay and the Americans in the 1960s. "I think I got the singing gene from him," Carter said (via Talent Recap). 
Rubin also noted that in addition to having music as a part of his DNA, he also used it as a means to bond with family. His family operates a foundation called Families in Arms that provides children with autism trips to amusement parks (via People). Rubin and the family band often perform at fundraisers, so he's not exactly stage-shy. 
His family was inspired to start the foundation due to Rubin's little brother, Jack, who's on the autism spectrum. In fact, during the semifinals show, Rubin sang the Muppets' "Rainbow Connection" in dedication to his brother (and subsequently wowed the judges/made Gwen Stefani cry). "I dedicated this song to my brother, who's on the autism spectrum, because the song kind of reminds me of innocence, and just believing, and that's the way he lives," he told ET after the show. "So I think it was a really nice dedication to him.