What You Don't Know About Teresa Giudice's New Boyfriend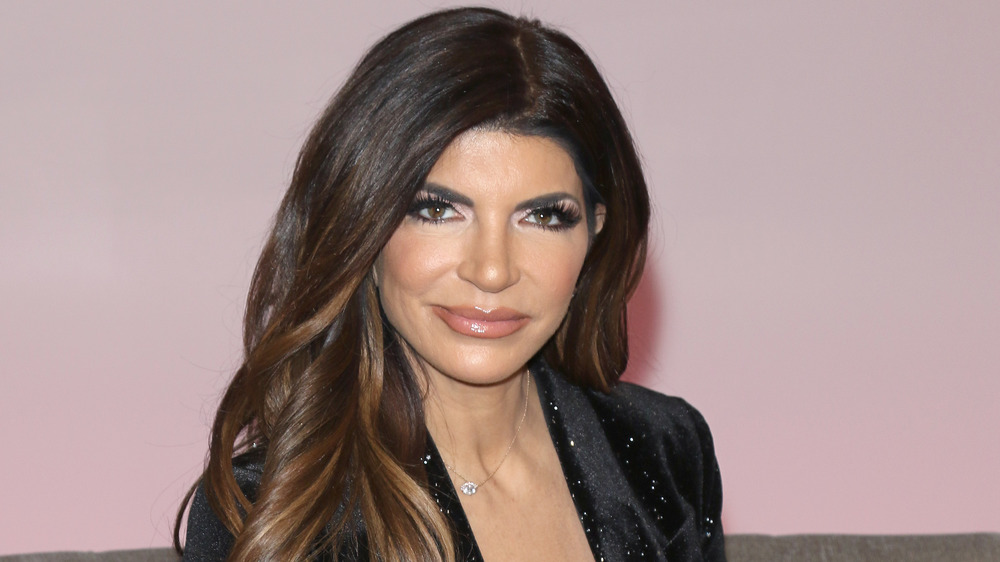 Jim Spellman/Getty Images
Now that their divorce proceedings are finalized, the Giudices have both moved on. Teresa Giudice and her ex called it quits after Joe Giudice was deported to Italy following a 41-month prison stay. But, it looks like the Real Housewives of New Jersey star has found love again and is excited to reveal her new relationship.
According to Us Weekly, Giudice's new boyfriend's name is Luis "Louie" Ruelas and their relationship is still "very new," but "they are happy." The outlet explains that Teresa's new beau has two kids of his own, making a cool six children between the two of them. Plus, he's a New Jersey native, living just 20 miles away from Giudice's home in Montville. Ruelas also reportedly owns his own business and has been an entrepreneur since the age of 19. People notes that his LinkedIn profile lists him as the co-founder and EVP of Business Development at Digital Media Solutions in Clearwater, Florida.
There is apparently an age difference between the pair, but only two years. After Giudice was spotted holding hands with a younger man in Miami in December of 2019, she responded by insisting they were just friends, Us Weekly reports. It appears that the housewife wants to steer clear of any similar drama, finding a man just a few years younger, the outlet notes.
This is Teresa Giudice's first public relationship since her divorce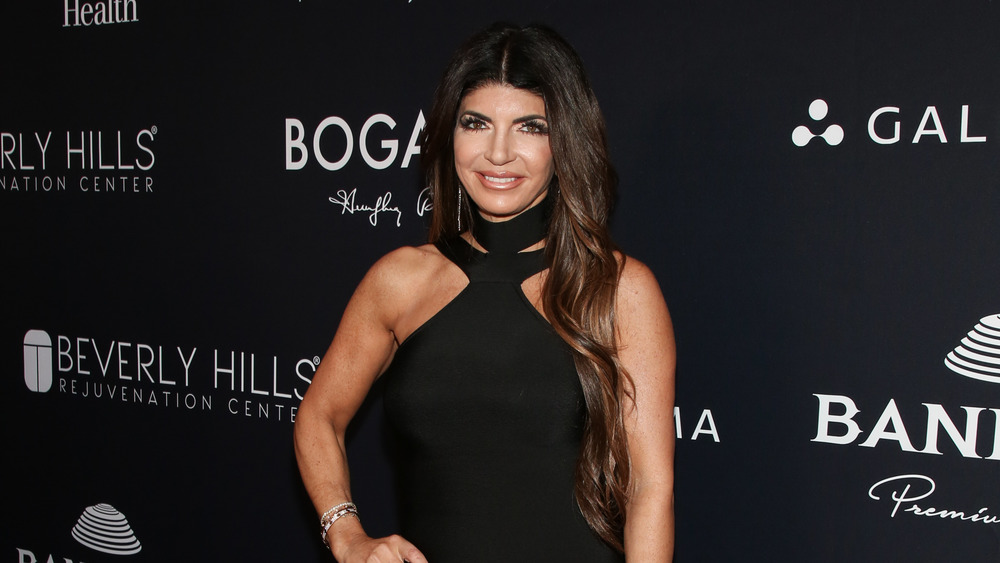 Paul Archuleta/Getty Images
After separating in December of 2019 and officially divorcing earlier this year, the Giudices have both found new relationships. Last weekend, Teresa stepped out with Ruelas, holding hands and kissing on the streets of New York City, People notes. Plus, she also posted a photo of the two at a football game in New Jersey, captioned, "Excited to reveal my new boyfriend."
As for Joe, he shared details about his new flame on the Wendy Williams Show last month, Us Weekly reports. "I'm actually seeing a lawyer," he said. "She's helping out a lot out here. It's good because I have a lot of things going on out here and she's putting together a lot of deals for me. We've been seeing each other, you know what I mean? I wouldn't say that we're boyfriend, girlfriend, but we're kind of like hanging out a lot."
The change of pace appears to be good for the former couple, after Teresa Giudice explained what she was looking for in a new relationship during the Real Housewives of New Jersey season 10 reunion. "I never remember laughing with Joe. I don't. I want someone to talk so sweet to me and be gentle," she said. "I want to be beautiful to him. I'm just so done with the whole Italian tough guy. I'm tired of that. I want something different" (via People).