What To Watch After You've Finished The Queen's Gambit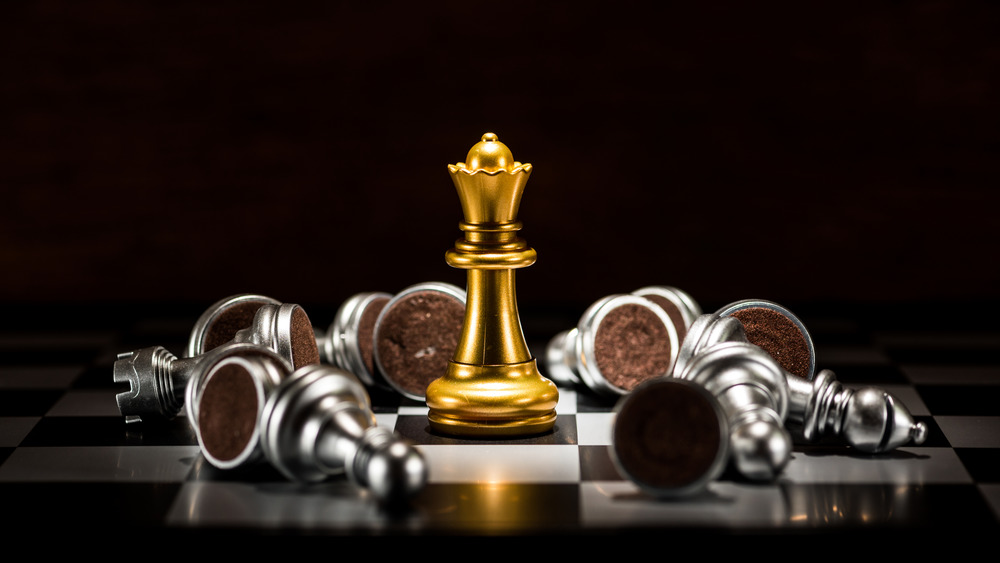 Shutterstock
Netflix's limited TV series The Queen's Gambit has blown all expectations and competition out of the water. In its first month alone, it hit 62 million views, snagged the number one spot on Netflix's daily top ten list in 63 countries and has become the streaming service's biggest series (via Business Insider). Those impressive stats continue to grow as more people fall deeper into this series which showcases the competitive world of chess in a way that makes it relatable to everyone, and weaves in so many important issues like sexism, drug abuse, mental health and toxic relationship dynamics without it feeling gratuitous or overdone.
What makes The Queen's Gambit more than worth the hype is the fact that it sets out to tell a story from start to finish, features a ridiculously talented cast including Anya Taylor-Joy (who plays the lead and chess genius Beth Harmon), Harry Melling (Harry Beltik) and Thomas Brodie-Sangster (Benny Watts) (via IMDb). Plus, the costume designs are smart and feel like they're characters in the show. Everything is so well thought out, including Beth's immaculately white outfit in the final scene that makes her resemble a chess piece which is so fitting (via Screen Rant).
But now that you've finished binge-watching, what's next? While there isn't another TV series that follows a chess prodigy, these six shows deserve your attention. Get ready to make a weekend of it.
While the plot lines are vastly different, these series share similar themes to The Queen's Gambit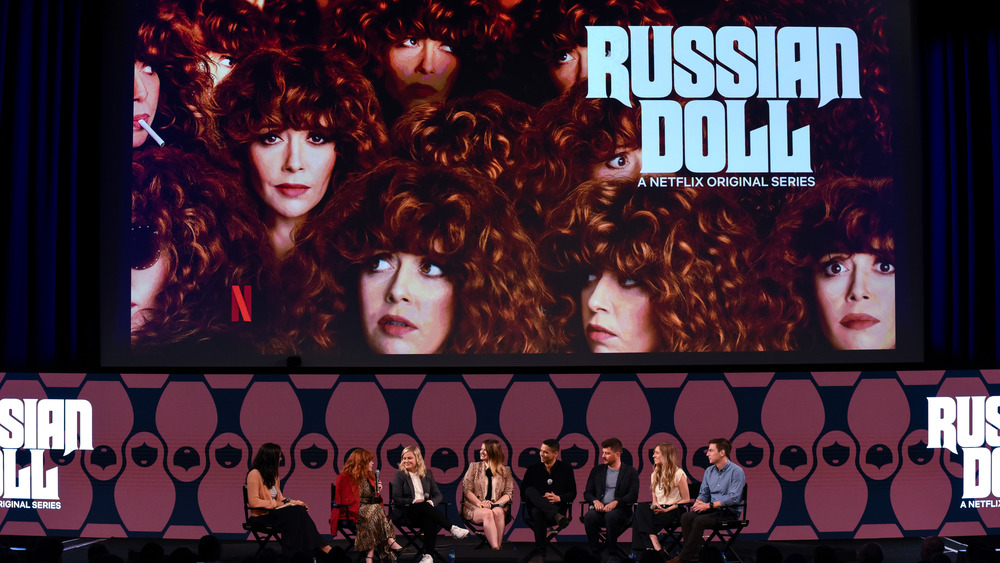 Presley Ann/Getty Images
First up, try Netflix's Russian Doll, which centers on a woman named Nadia (played by Natasha Lyonne) who, after being hit by a cab after leaving her birthday party, finds herself trapped in a never-ending loop of the day. While the plot sounds morbid on paper, the dark series goes on a deep dive into Nadia's complicated family and personal relationships, much like The Queen's Gambit (via Insider).
Tiny Pretty Things is another TV series by the streaming giant that's packed with a lot of mystery. The Netflix show follows the lives of students at a competitive, elite ballet school. Based on a book by Sona Charaipotra and Dhonielle Clayton, manipulation, high-stakes and drama are at its core, and lead to one of the series' biggest questions: How far would you go to prove that you're the best? (via Epic Reads)
HBO's thriller The Flight Attendant, which is also based on a book by the same name, is about a flight attendant who finds herself in bed with a dead man with no clue how she got there or who the killer is (via Deadline). Although it's a completely different genre from The Queen's Gambit, fans will appreciate its pacing and twists and turns.
These series will transport you to another time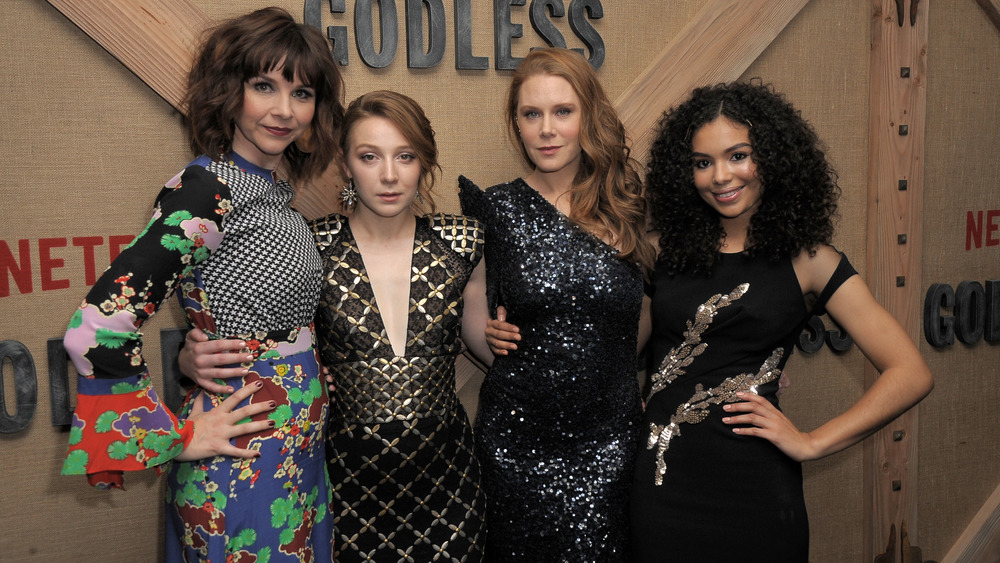 Chance Yeh/Getty Images
If you're craving another period piece, try Netflix's Godless, which is from the creator of The Queen's Gambit, but takes it further back into the 1880s. This dark western is about a man trying to escape from a notorious gang leader, a journey which brings us to a mining town that is predominantly inhabited by women (via IMDb). Godless features a lot of familiar faces from The Queen's Gambit including Thomas Brodie-Sangster, Matthew and Russell Dennis Lewis (who played chess players Matt and Mike respectively) and Christiane Seidel (director Helen Deardroff) (via E!).
Horror fans might enjoy The Haunting of Bly Manor. Not only does this spooky series play around with time, it's a total mind-bender. A spinoff of the limited series The Haunting of Hill House, The Haunting of Bly Manor is a gothic drama that lives up to its tagline "Dead doesn't mean gone." What makes it worth a watch is that it doesn't focus on typical jump scares, instead it deals with complex relationships and addresses the powerful grip that the past can have on you.
If you want a little star power, try Maniac, a psychological drama revolves around Emma Stone and Jonah Hill's characters, Annie Landsberg and Owen Milgrim respectively, who sign up for a pharmaceutical trial for varying reasons. Without giving too much away, this show is driven by a strong cast, and expertly explores flawed family dynamics and mental health issues (via Rotten Tomatoes).