Sophie Turner Has Something To Say To Anti-Maskers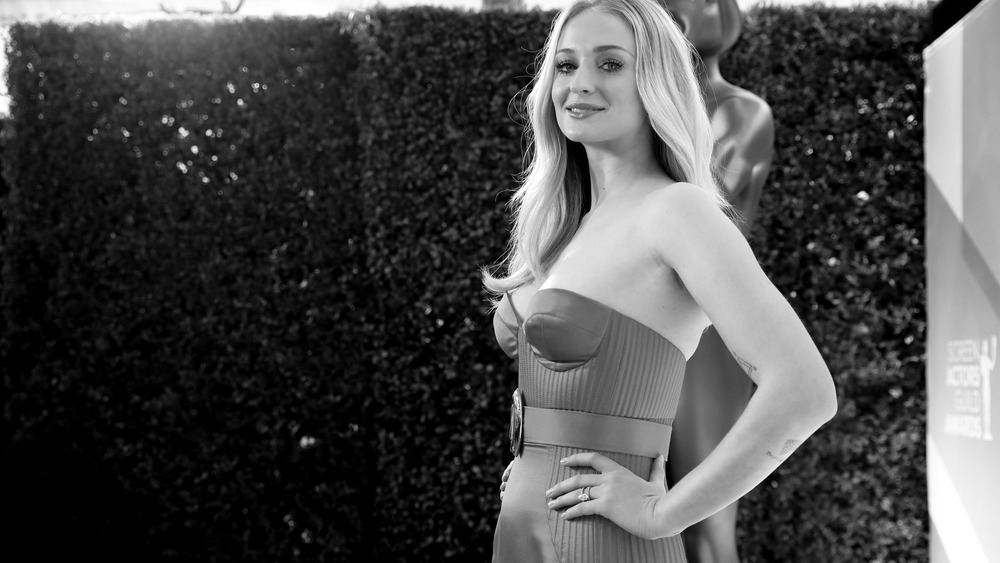 Rich Fury/Getty Images
Sophie Turner is never one to hold back on what she thinks, and today in her Instagram story, she came for anti-maskers, saying, "If I can wear a mask while I give birth, you can wear a mask at Walmart." And she signed off with her signature line, "And that's the tea." In case you missed her story today, you can watch it here on Instagram from what looks like a fan account.
In July, the Game of Thrones star gave birth to her first child, a daughter named Willa with her husband Joe Jonas, and you'd imagine labor probably took quite a lot longer and was considerably strenuous than a typical Walmart visit, so she makes a good point.
This isn't her first time for coming after people for not taking COVID seriously before. Back in March, according to Buzzfeed, on Instagram live, she said, "Stay inside. Don't be f***ing stupid. Even if you count your 'freedom over [...] your health. I don't give a f*** about your freedom."
Turner has never had patience for anti-maskers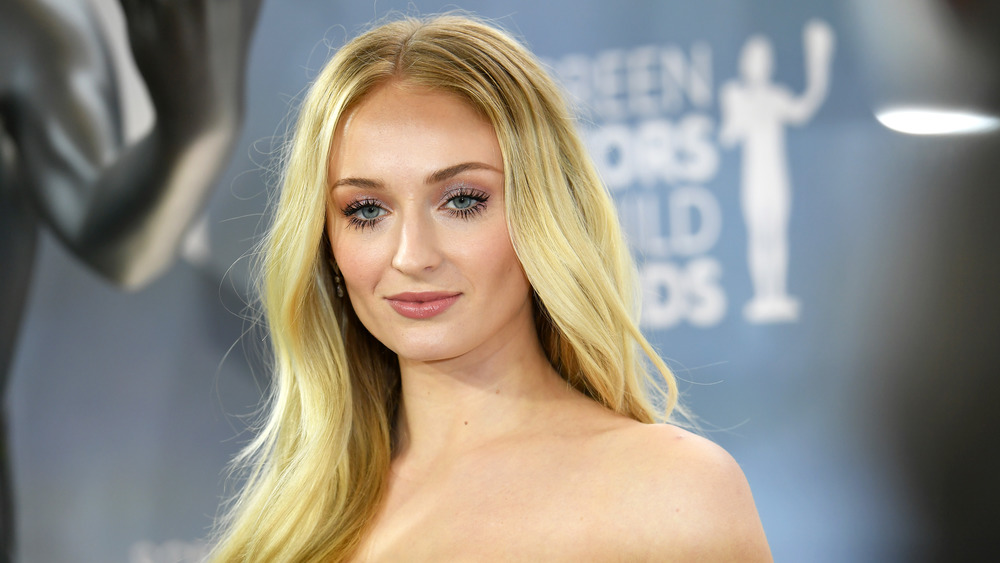 Mike Coppola/Getty Images
That no-holds-barred commentary was apparently in direct response to an Instagram post that Lost actor Evangeline Lilly shared with the caption, "Just dropped my kids off at gymnastics camp. They all washed their hands before going in. They are playing and laughing. #businessasusual", and in a reply to a comment questioning if this was a good idea in a pandemic, she wrote in part, "Some people value their lives over their freedom, some people value freedom over their lives. We all make our choices." Turner seems to have continued to choose wearing a mask and life.
Turner and Jonas were seen out and about with a mask on in Los Angeles over the summer (via Metro), but she's probably going to stay close to home now since currently, according to ABC7, two people are dying of COVID-19 every hour in Los Angeles County and hospital beds are filling up quickly. That sobering stat makes her message to fans all the more relevant and important.