Blackpink Fans Will Have To Wait Even Longer For Their Virtual Show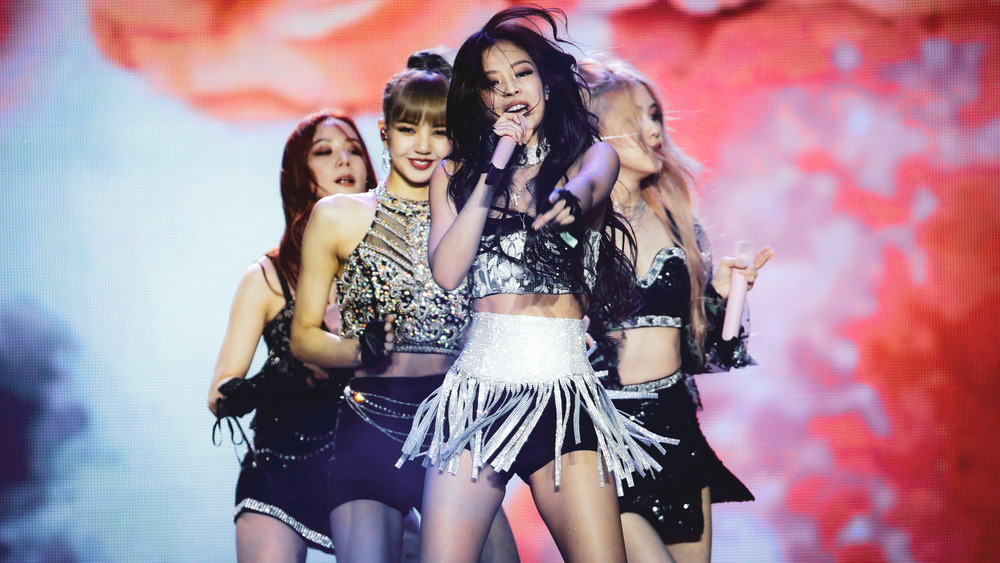 Rich Fury/Getty Images
Sorry Blinks, it now looks like Blackpink won't be in your area for awhile. Blackpink's livestream YouTube concert, which was set to premiere on December 27, 2020, is being pushed back to January 31, 2021. This news comes in as the daily, confirmed COVID-19 cases in South Korea has spiked to over 800 and show no signs of slowing down (via Our World in Data). Although the performance, cheekily titled The Show, would have been virtual, Blackpink's team was understandably worried about the safety of their crew members and decided to take necessary precautions. 
Blackpink gave the following statement: "We can't wait to meet our BLINKS as soon as possible, but in order to comply with the South Korean COVID-19 prevention guidelines and to ensure a safe performance, we have unfortunately made the decision to postpone [The Show] from December 27 to January 31 of next year" (via Page Six).
What we can expect from Blackpink's virtual concert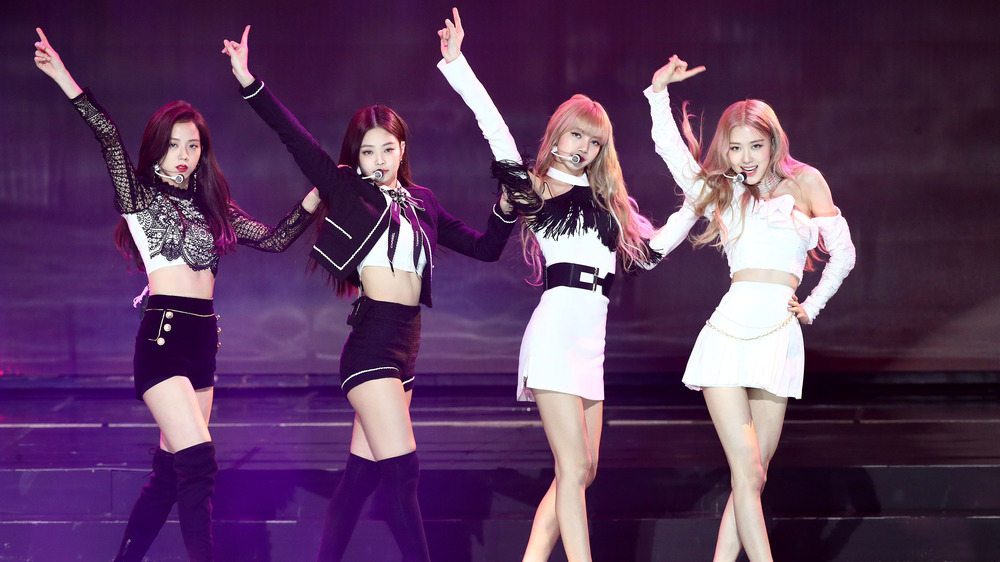 Chung Sung-jun/Getty Images
Although fans will have to wait a little bit longer before they can see Blackpink safely in the comfort of their homes, there's nothing stopping us from picturing what their first-ever livestream concert will be like. Anyone who's been listening to their highly-anticipated debut album, The Album, on repeat already knows that regardless of the songs they choose to play, the show is bound to be packed with high energy and equally hype dance routines. 
Two songs that we're betting will be featured in some capacity are their chart-topping single "Ice Cream", which features singer Selena Gomez, and "How You Like That." Since the music video for "How You Like That" dropped, it's picked up a lot of Guinness world records, including being the most viewed music video on YouTube within 24 hours in general and by a K-Pop group (via Billboard).
Costume-wise, Blackpink has really solidified themselves as style icons, so we anticipate them in bold, statement-making pieces like what they wore in their recent performance of "Lovesick Girls." The cut and color schemes of their outfits always compliment each member and speak to their personalities (via YouTube). 
Blinks may not get to physically see them in action, but there's no doubt that their YouTube livestream is more than worth the wait.