Why Brandi Glanville's 'Bonus Mom' Tweet About LeAnn Rimes Is Raising Eyebrows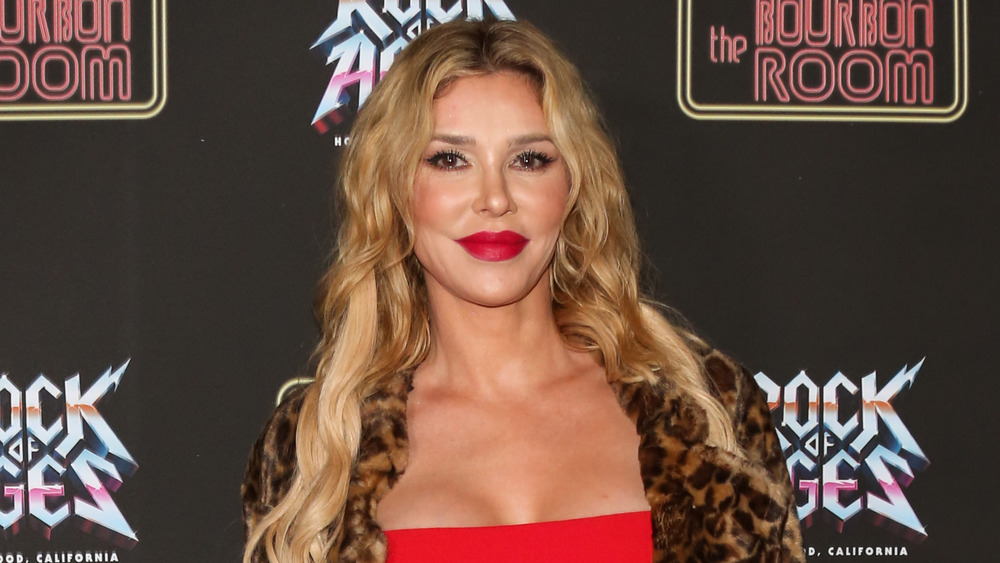 Paul Archuleta/Getty Images
Spoiler alert, but LeAnn Rimes, the sun, won The Masked Singer (via ET Online). While many people are familiar with Rimes for her singing career, perhaps more know her as the wife Eddie Cibrian, who was formerly married to Brandi Glanville, of Real Housewives of Beverly Hills fame (via Women's Health). Well apparently, Glanville, who shares two sons with Cibrian according to Cheat Sheet, had predicted all along the identity of the eventual Masked Singer winner, tweeting all the way back in October, "I think the sun is 100 percent Leann Rimes #maskedsinger."
But since the relationship between Rimes and Glanville hasn't always been on the up and up, with Us Weekly noting the ladies feuded for a decade, Cibrian's ex had to add, "Although my kids say no way because she told them that she would never do this show because its sooo beneath her." As ET Online notes, the comment was widely interpreted as mean-spirited, with one commenter writing, "Oh the shade Brandy .. then again she deserves it."
The follower could of course be referring to how Cibrian and Rimes reportedly started their relationship while he was still married to Glanville.
Brandi Glanville had more to say about LeAnn Rimes' Masked Singer victory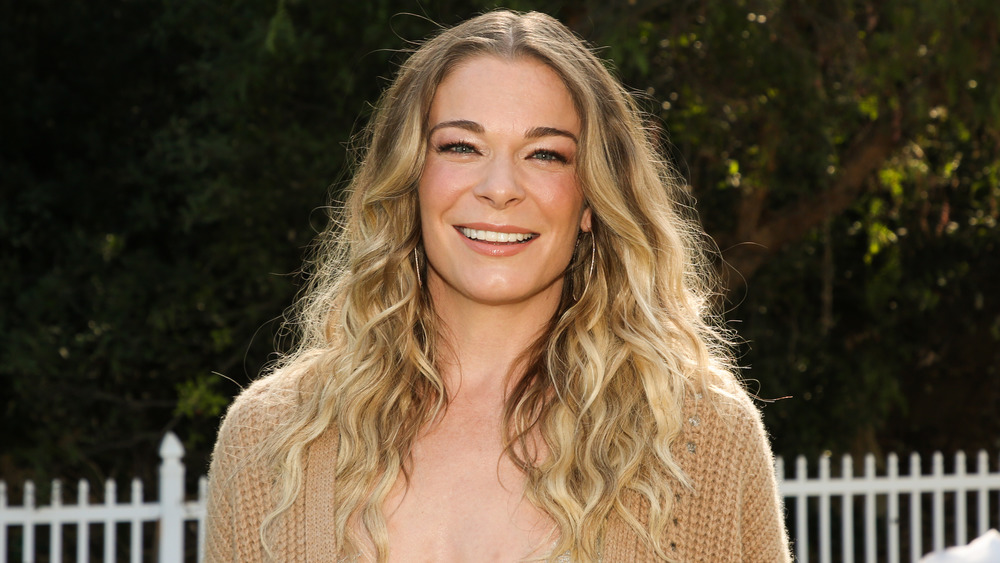 Paul Archuleta/Getty Images
Glanville wasn't done with her Twitter observations about Rimes, writing ahead of the show's finale, "Hope my kids bonus mom The Sun Leanne Rines [sic] wins the masked singer tonight."
Although it seems she was rooting for Rimes, many criticized Glanville for dissing the singer (via E! Online). But not one to stay quiet, the 48-year-old quickly defended her actions, again, on Twitter. "First of all I did not shade or diss lean [sic] rimes I rooted for her to win. She clearly told my kids that she'd never do the show to keep things a secret because they have big mouths. She deserved to win I'm glad she won! stop reading into s**t!" the reality star posted following the show.
Not everyone was convinced, with one follower responding to Glanville's tweet, "I think you should take a break from social media."
Either way, according to most sources, it seems the ladies are now successfully co-parenting and have come to peace with the past.