What You Should Know About Celebrating New Year's Eve This Year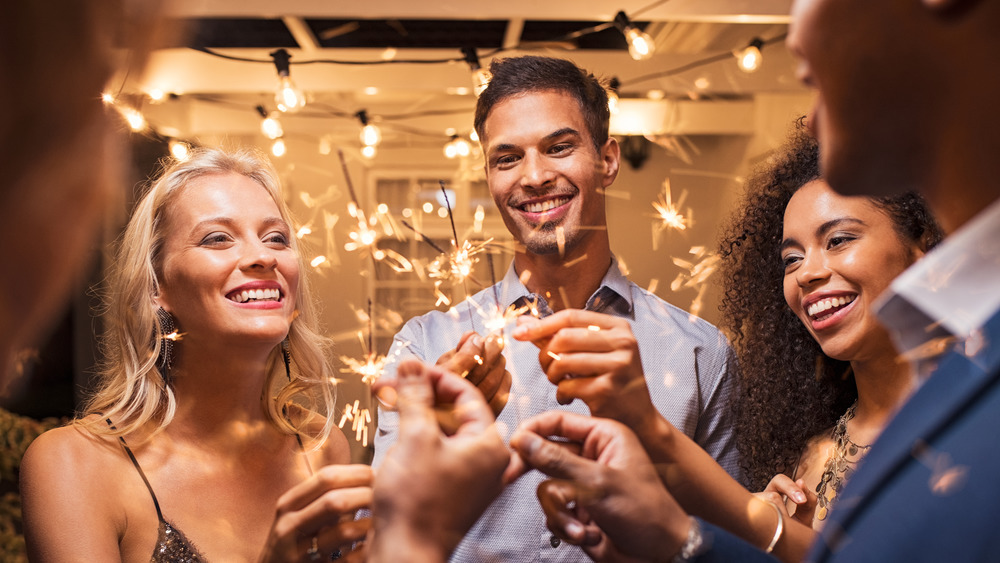 Shutterstock
The year 2020 has been a collectively challenging one, and at times, we thought we might not be able to make it through. But we did, and a new year is right around the corner. If you're anything like us, you're psyched to grab some streamers, balloons, kazoos, and the bubbliest champagne you can find, to ring in the new year. Before you do that, though, stop and consider what you want your New Year's Eve celebration to look like. As much as we're all dying to gather our closest friends, make up for the lack of social events this year, and put an end to 2020 the way we should, we're not out of the woods yet when it comes to the coronavirus pandemic. While news of COVID-19 vaccines finally being distributed is giving us all a glimmer of hope, we still have to be just as safe and social distance-y as we have been all year — and that includes New Year's Eve.
Just because ringing in the new year is going to look a little different this year — just as everything has in 2020 — doesn't mean it can't be a fun celebration. Keep reading to learn how you can have a totally safe and totally fun New Year's Eve this December.
A safe outdoor celebration is possible with caution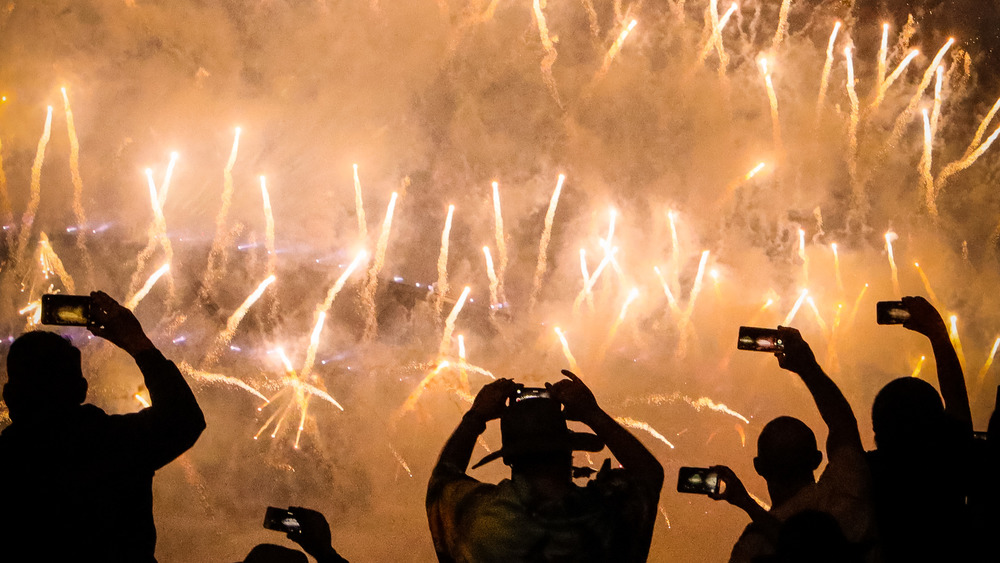 Hanna Lassen/Getty Images
Starting off, rules regarding indoor parties are the same as they have been all year: they're a bad idea. Shruti Gohil, M.D., a medical director and professor within the University of California Irvine's Health System, says that we still need to avoid large parties indoors. "This virus doesn't have any opinions, it doesn't care if you're gathering for a holiday," Dr. Gohil says. "All it's looking for are pathways to spread itself." (Via Good Housekeeping.) There are so many unsafe elements of an indoor holiday party, such as shared air supply, invasion of people's space/coming closer than six feet to someone, communal areas with high amounts of touching, party favors, food, drinks, and more. Any one of these factors could lead to exposure to the disease, and are therefore best to avoid altogether. In fact, this exact scenario is what the CDC calls a "highest risk" gathering.
If you're still eager to gather in a group, there is potential in bringing your party outdoors. If your outdoor space allows for seating arrangements to be at least six feet apart, and you request that guests bring their own food and drinks, and wear masks, there's room for safety here. Remember, though, that even if you take all the proper precautions in the situation, spreading the disease is still possible.
There are tons of fun alternatives for celebrating New Year's Eve that are COVID-19 safe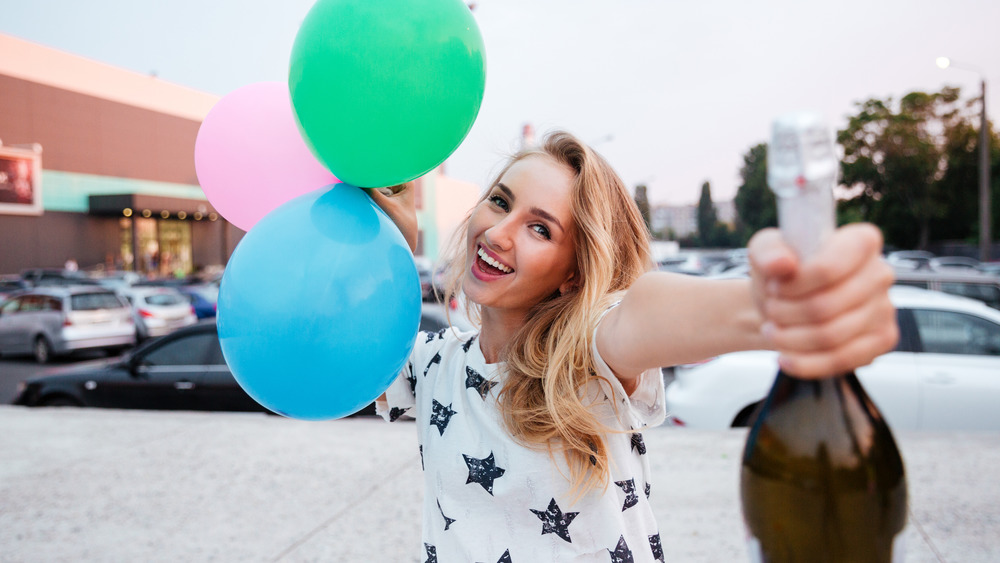 Shutterstock
Just because you're not celebrating New Year's Eve in the way you normally would doesn't mean it can't be a great event! 
If you choose to take the safest route and celebrate solo or only with your own household, Good Housekeeping has loads of fun alternatives, such as making a New Year's Brunch, decorating your space, scrapbooking your favorite memories from 2020, or getting dressed up as if you're going to a party. Oprah Magazine suggests experimenting with fun cocktails, hosting a dinner party via Zoom, making a thoughtful resolutions list, or having a solo photoshoot with a DIY festive backdrop.
If all else fails, pour yourself a glass of champagne and watch a livestream of the ball dropping. We're starting a brand new year here, and we want to ring it in with pride and positivity — not regrets made by unnecessary exposure to the disease. 
In the end, we'd much rather have you nurse a hangover than a pandemic-level virus.