The Surprising Gift Carrie Underwood Really Wants For Christmas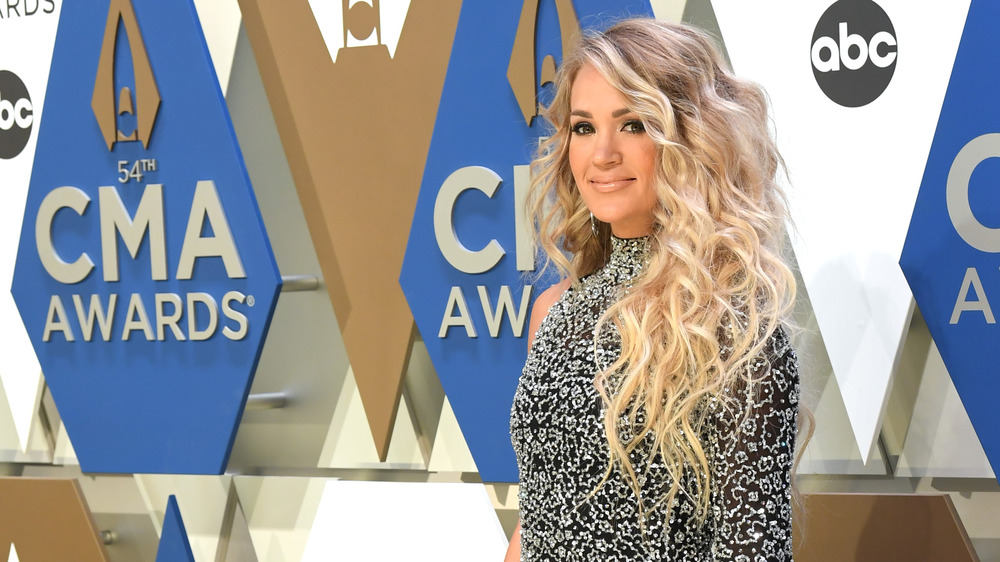 Jason Kempin/Getty Images
Some women want diamonds for Christmas. Others want more practical gifts for the home. Carrie Underwood was not interested in either of those things this year. In fact, she asked her husband Mike Fisher for a present we are pretty confident in saying almost no other wife will beg for from her partner (via E! Online). The singer shared a story on Late Night with Seth Meyers about the unusual gift she told Fisher she wanted — and guess what? It seems Underwood already had her Christmas wish come true!
The gift we are referring to is actually, well, livestock. "I wanted cows. I grew up with cows and I love them," Underwood told Meyers during the remote interview, adding, "They're like big dogs to me. They're probably my favorite animal if I had to pick one. And I've always wanted them." Naturally, when Fisher asked his famous wife what she might like him to get her for Christmas, the mom of two told him, "Cows. Get me two, just, pet, useless cows."
So, did the former professional ice hockey player come through for his country star other half?
Mike Fisher wins Christmas for his wife Carrie Underwood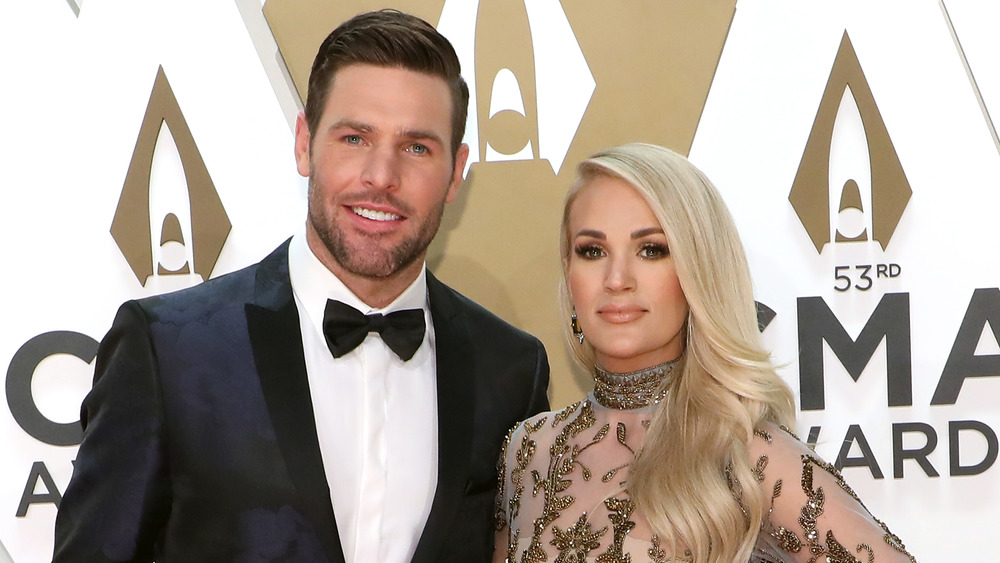 Taylor Hill/Getty Images
Upon sharing her unique Christmas gift request with him, Meyers had a natural question about how Fisher would actually go about buying cows. Um, yeah, we are interested to know this as well! And Underwood did not disappoint with the answer.
"He slapped some wranglers on and put his hat on and he was at the sale, like, two days later," the star shared, adding, "He was like, 'I didn't know what was happening. They guy was talking real fast.' He was an auctioneer." Ultimately, as she recounted, Fisher told his wife, "'I don't know what happened. I think we got females. I'm not sure.' But we just raised our little paddle a couple times, and next thing you know, they're loading up two cows to bring home. They were ladies.'"
So it seems Underwood is now the proud owner of some cows, and her holiday wish is officially a reality. As for what she plans to do with her gift, the singer said according to People, "I don't want them for any purpose, just to love them."
Unfortunately, now Underwood has to get Fisher a great gift, which she says is not her forté: "I'm actually not a good gift-giver... I will tell my husband like, 'Don't get me anything,' because that means I have to get him something. I'm so awful!"