The Sad Truth About Meghan Markle And Kate Middleton's Wedding Dress Maker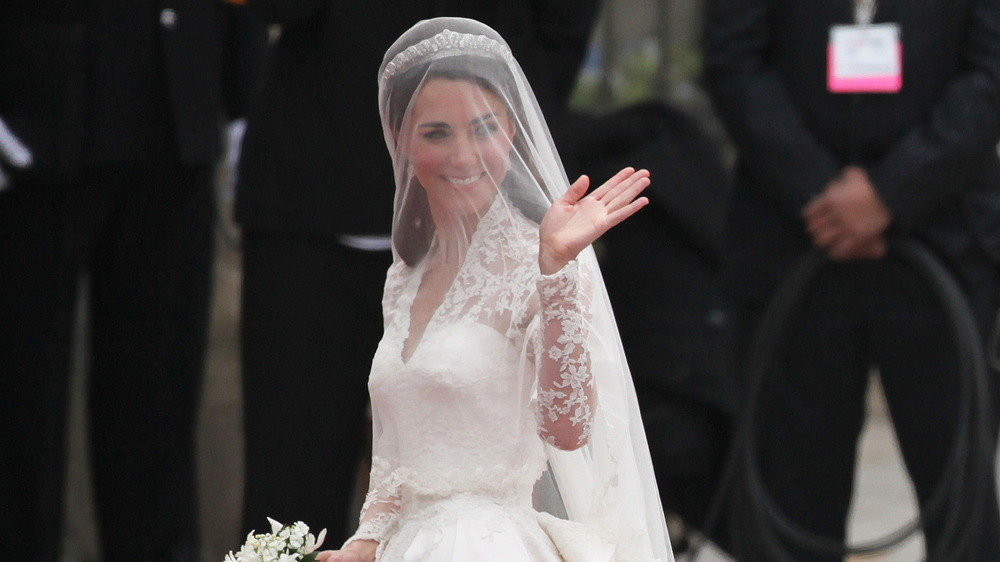 Wpa Pool/Getty Images
You'd think anyone associated with creating the jaw-dropping wedding day looks of two of the most famous women in the world, Meghan Markle and Kate Middleton, would be living a lavish lifestyle. But tragically, the dressmaker of the former and current royals is having trouble making ends meet in light of the COVID-19 pandemic (via People). "It's been horrific," Chloe Savage, who embroidered Middleton's memorable gown and Markle's dramatic veil said, adding, "We've had all our work literally dry up."
Savage went on to share sobering details about just how bad the situation in her family is, telling People, "My 14-year-old daughter is skipping meals to save on the food budget. The stress is getting to her and she is self-harming too. So, she's now going to Child Mental Health Services (CAMHS) to get support."
In fact, the woman who helped create Markle's 16-foot long veil is now on the brink of homelessness (via Insider). According to the Mirror, Savage can only afford to pay one more month's rent. People reports at this point, she is only making about $250 per month selling embroidery kits.
Chloe Savage's work was a big part of Kate Middleton and Meghan Markle's wedding gowns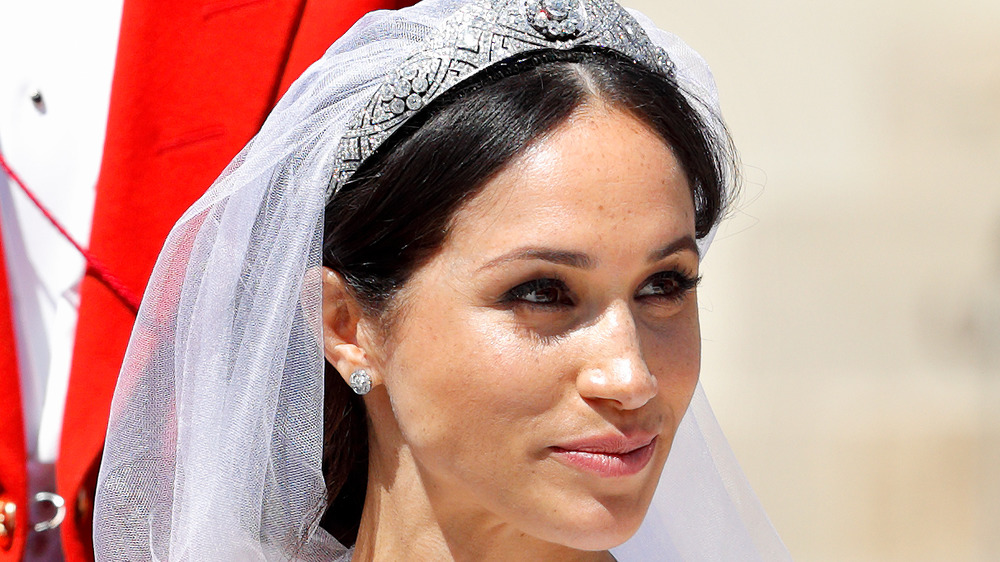 Max Mumby/indigo/Getty Images
"We appliquéd all the lace to her gown and shoes," Savage recalls of helping to pull off Middleton's still-talked about look from 2011. She also shared some inside scoop about the future queen of England: "Kate came in a few times. She was lovely. The usual blushing bride. She was excited about the dress, nervous about the day, questioning what we were doing... all that sort of stuff."
About working on Markle's white silk tulle veil, the talented embroider noted, "It gave you snow blindness after an hour-or-so because you were constantly working white on white. You start to go a little bit cross-eyed after a while!"
The good news is a GoFundMe page has been set up since Savage's story has gained international attention. In part, the included story reads, "Through no fault of her own she has been plunged into tragic circumstances and if we all club together we can perhaps provide enough for her to afford food and essentials for herself, her daughter and her young son."