The Music Legend Miley Cyrus Reminds Dolly Parton Of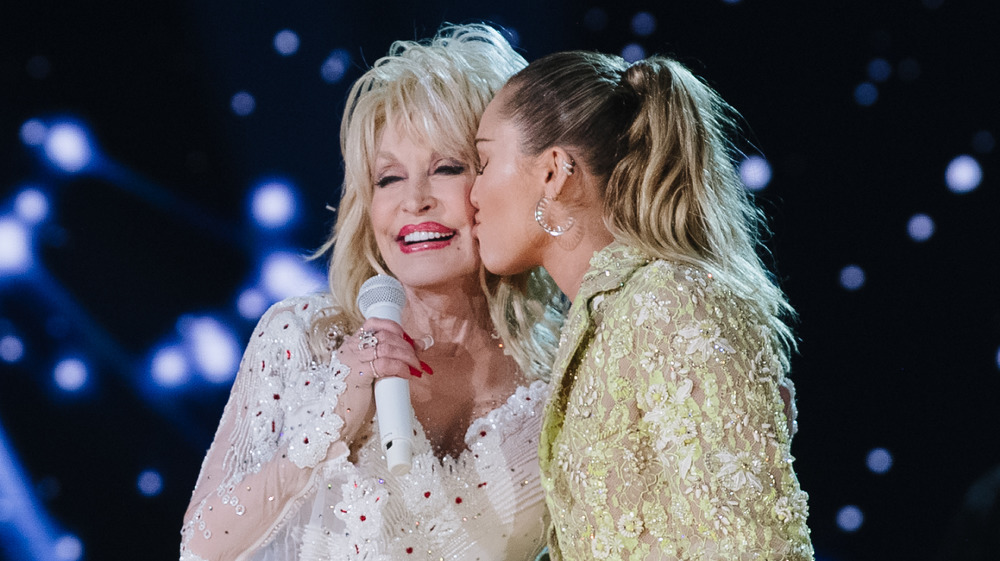 Emma Mcintyre/Getty Images
Miley Cyrus and Dolly Parton share a close, tight-knit bond. They may seem like an unlikely duo, but the country legend is actually Miley's godmother.
"She doesn't really let me call her a godmother. She likes fairy godmother much better," Miley told Entertainment Tonight in 2019.
Dolly was a mentor to Billy Ray Cyrus before Miley was even born. In a 2018 interview with Dan Rather, Billy Ray explained that Dolly hired him as the opener on her tour after "Achy, Breaky Heart" came out in 1992 (via YouTube). "Some of the headlines in the tabloids had Dolly and myself, pictures of us and saying something was going on," Billy Ray recalled.
He was mortified and decided to apologize to Dolly personally. She laughed it off. "She looked as me, and she said, 'Honey, that s*** sells records,'" he shared. "From that moment on, we became very good friends."
Dolly has always had Miley's back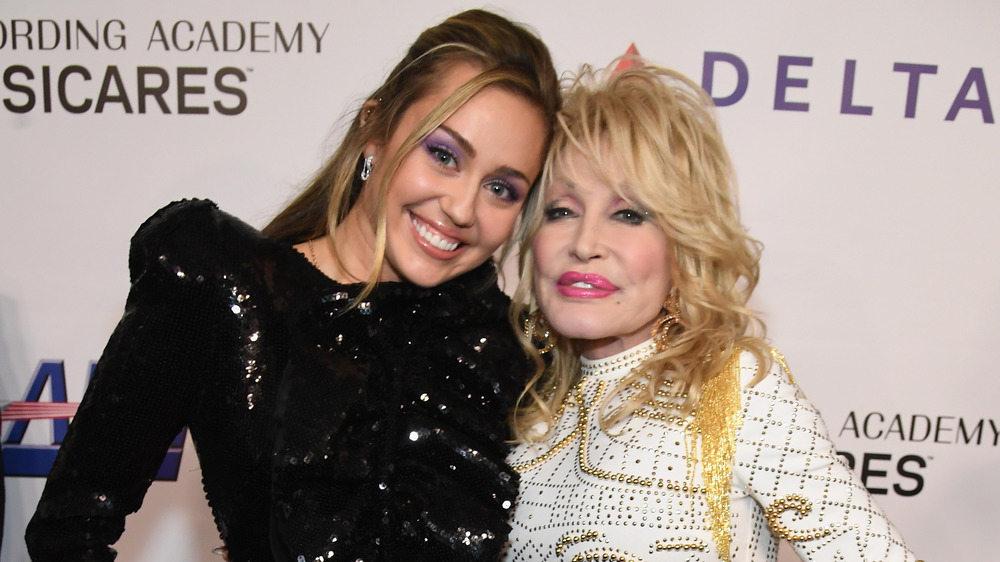 Kevin Mazur/Getty Images
A lot of people dismissed Miley as she transitioned from Disney darling to daring pop star, but Dolly was never one of them. In fact, Dolly sang her praises in a dedication when Miley was named one of TIME's Most Influential People of 2014.
"If I didn't know how smart and talented Miley is, I might worry about her. But I've watched her grow up. So I don't," Dolly wrote in the dedication. "She knows what she's doing. She was very proud of the work she did as Hannah Montana, but people were gonna leave her there forever. And she was just smotherin' and chokin' in it. So she felt she had to do something completely drastic. And she did. She made her point, she made her mark, and more power to her."
Dolly continued in her dedication, "The girl can write. The girl can sing. The girl is smart. And she doesn't have to be so drastic. But I will respect her choices. I did it my way, so why can't she do it her way?"
Dolly says Miley reminds her of another mega-star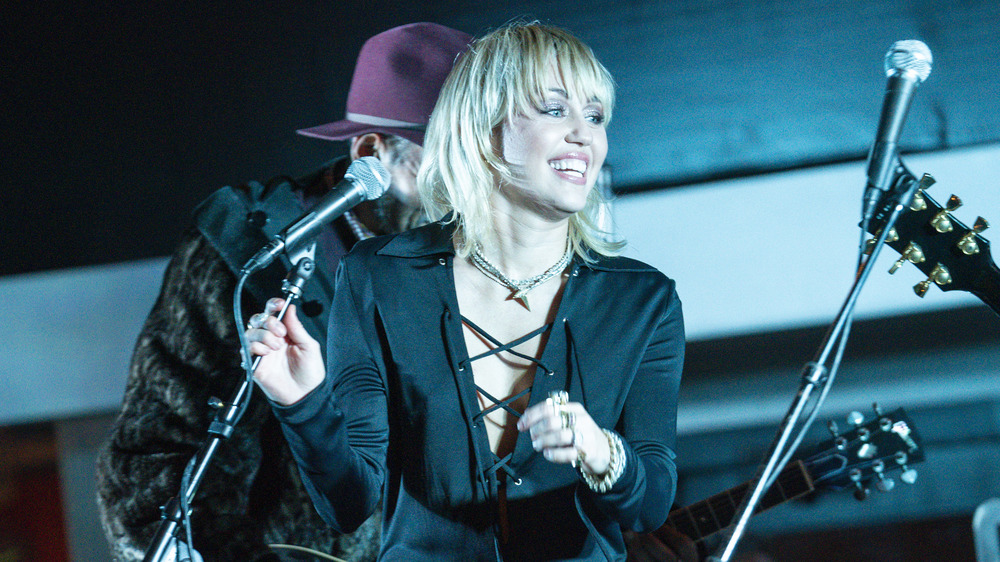 Erik Voake/Getty Images
Dolly fully believes Miley has that special thing that separates fleeting stars from legends.
"She's like a little Elvis! The kids love her because she's Hannah Montana, but what people don't realize about her is she is such a fantastic singer and songwriter," Dolly told The Boot in 2012. "She writes songs like she's 40 years old! She's really deep. I'm amazed at the talent that child has and the effect she has on people."
No matter what's going on with Miley, Dolly will keep singing her praises. In 2018, she told Extra she has faith in Miley figuring it all out. "Miley is so talented. She has a good head on her shoulders. I think she does some stuff just for shock value, and just because she's young she can afford that," Dolly said. "I will never, ever bad-mouth Miley, no matter what she does. I just always hope she comes out the other end all right."