Mindy Kaling Reveals The Surprising Connection Behind Her Children's Names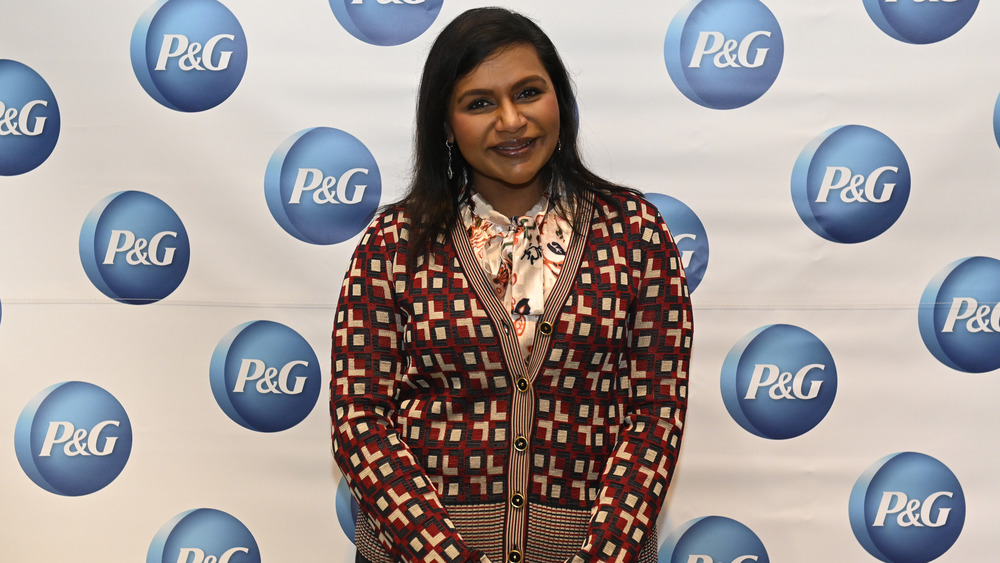 Duane Prokop/Getty Images
Mindy Kaling keeps a lot about her life as a mom of two children a secret. Consider that she still has not shared who the father of her kids is (via E! Online). In fact, fans didn't even know she was pregnant either time before the births of her daughter Katharine and son Spencer, with a source saying about The Office star's second pregnancy, "Keeping it private was easier this time because of quarantine."
Since Kaling likes to keep so much of her personal life under wraps, we were excited when she revealed the inspiration behind her kids' names — and that she shared the names at all! And it turns out the star's baby name choices stem from her love of a classic Hollywood couple, with the mom of two wanting to stay away from some of the more unique monikers her peers have opted for (ahem, North West).
We bet you can guess who Kaling's children are named after — but you may be surprised by why she went with these names over more non-traditional ones.
Mindy Kaling shares more details of her baby naming process
Yes, Katharine Hepburn and Spencer Tracy are the on-screen and real-life couple Kaling was inspired by when picking out her children's names, as she revealed to People. ""I just tried to pick classic names that felt like they would have to work really hard to get mad at me about later," she joked to the outlet, adding about unique names, "I don't trust my own judgment." Kaling added, "If I name my son River, that connotes a certain kind of person who is very go with the flow, artsy. But what if he's not like that at all? Will he be furious with me?"
Meanwhile, Kaling also recently revealed her children's middle names, after being criticized on social media for giving them "very Caucasian names" (via NBC News). The comedian shared her son's middle name is Avu, while her daughter's middle name is Swati — both of which pay tribute to her Indian heritage.