Erika Girardi's Husband Makes A Shocking Revelation
Ever since Real Housewives of Beverly Hills star Erika Jayne Girardi filed for divorce from her husband, Tom Girardi, in November, the plot has seemed to thicken every day. From accusations of embezzlement (via Vice) to infidelity (Us Weekly), it seems like the Pretty Mess author is in for one seriously messy split. In the latest twist, Page Six reports that Tom testified this fall that he's completely broke. According to The Los Angeles Times, he told the judge in an unspecified case that "at one point I had about 80 million or 50 million in cash. That's all gone ... I don't have any money."
It's unclear where the Girardis' millions went, but The Los Angeles Times reports that there have been allegations of improperly using clients' money to fund their lavish lifestyle, which includes a private jet, luxurious vacations, and a whopping $40,000 per month for Erika's clothes, hair, and makeup.
Erika & Tom Girardi's legal troubles and divorce are shaping up to be dramatic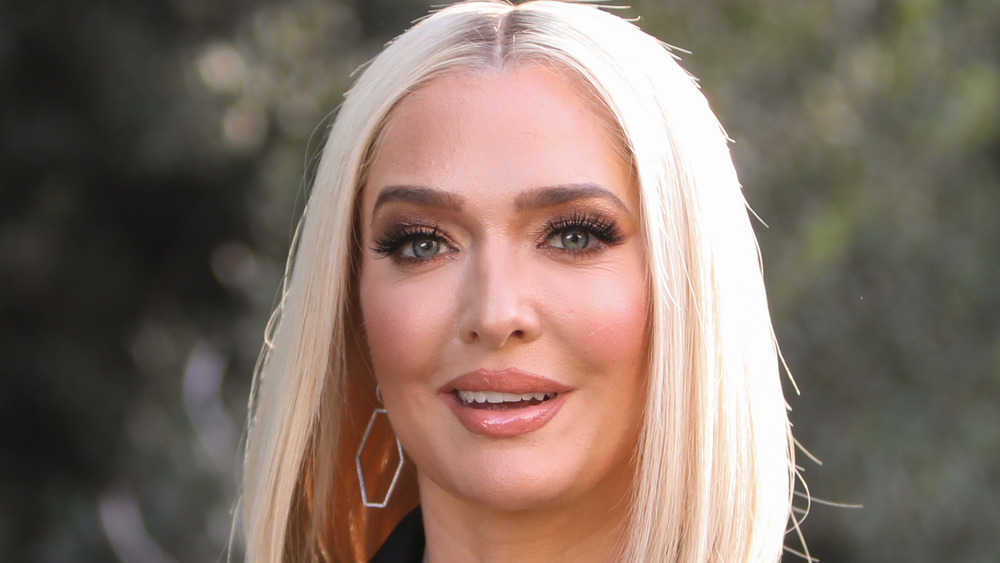 Paul Archuleta/Getty Images
Earlier this week, Screen Rant reported that Tom and his law firm were held in civil contempt of court and a judge ordered that all assets be frozen. A lawsuit filed against the couple alleges that they stole money from the settlement for victims of a Boeing plane crash (via Los Angeles Magazine). As the pair faces this serious lawsuit, they're also preparing to battle it out against one another in court (via People). Erika has requested spousal support and that Tom pay her legal fees. Meanwhile, Tom is fighting her demand for spousal support and asking that Erika pay his legal fees.
The couple was married for 21 years, and they seemed happy together. However, People's report notes that there may have been trouble in paradise for years. A source told the outlet that Erika believes Tom has been unfaithful to her "for years" and has cheated on her "with multiple women."
"When she was performing her last week on Broadway, he left her high and dry and was frolicking around town instead of supporting her and attending her shows," an insider told People. "She realized she would never be a priority to him and that was her breaking point." It's unclear how Erika's divorce and legal troubles will be handled on the upcoming season of Real Housewives of Beverly Hills, but this is definitely shaping up to be her most dramatic plot line yet.