The One Type Of Food Priyanka Chopra Avoids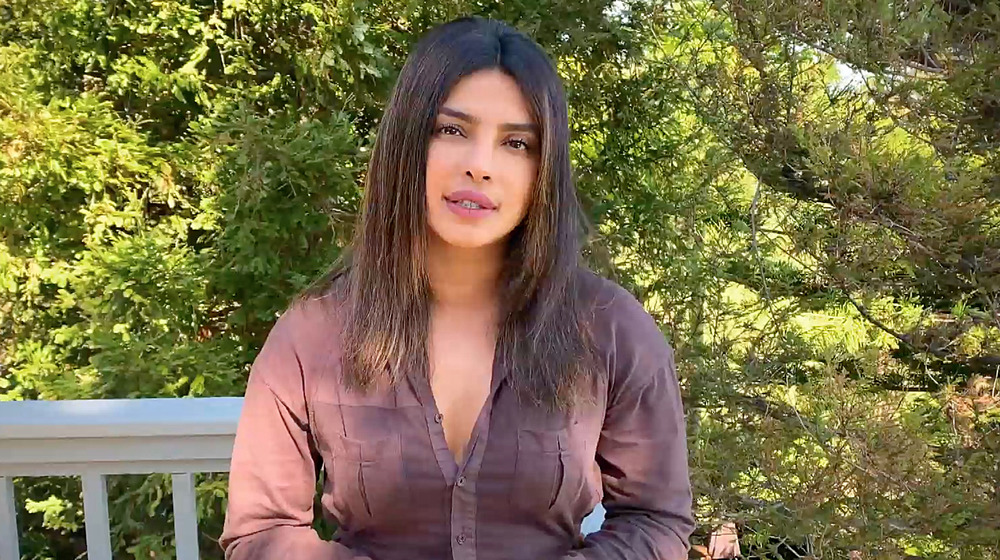 Getty Images/Getty Images
Unlike many celebrities, Priyanka Chopra will eat almost anything, but not all the time. Let us explain. The actress stays away from fad diets, per Cheat Sheet. In fact, in 2017, Chopra told Elle she doesn't diet, noting about her eating plan, "I wing it by the seat of my pants."
That being said, Chopra tends to center her eating habits around veggies, fruit, and water, also incorporating traditional Indian cuisine into her meals (via Marie Claire U.K.). "My daily diet consists of regular food like chapati, vegetables, soups, salads, rice, dal and lots of fruits," the wife of Nick Jonas has said, adding, "Also juices and water are very high on my intake list. In fact, water is a must for everyone, at least 10 glasses a day. I often overshoot that, but it does wonders to your skin."
Indeed, the Baywatch star often talks about wholesome foods that make her feel good, but also considers herself to be a foodie. "I have breakfast talking about lunch, lunch talking about dinner," the adventurous eater said.
Priyanka Chopra eats around how she feels
While the 38-year-old, who also focuses on exercise to feel good about herself, is known to enjoy meals at times that are certainly not fruits, veggies, lentils, and lean meats, she admits whether she indulges has to do with, well, whether she feels "gross" or not.
"I feel gross about [myself] I suddenly start eating salad, protein, and soup," Chopra relatably confided, adding, "Otherwise, if I am feeling like I am in great shape I am okay with cheeseburgers and pizza." Yes, a Hollywood actress eats pizza! But it's worth noting that the actress consciously steers clear of oily foods overall. She has also said she is trying really hard to cut down on caffeine, although Chopra is a big fan of a good cup of coffee in the morning (via Times of India).
It seems overall, this is one star who is all about moderation, avoiding oily pizza in most instances, but enjoying some slices when the occasion calls for it!