This Is Halle Bailey's Biggest Musical Inspiration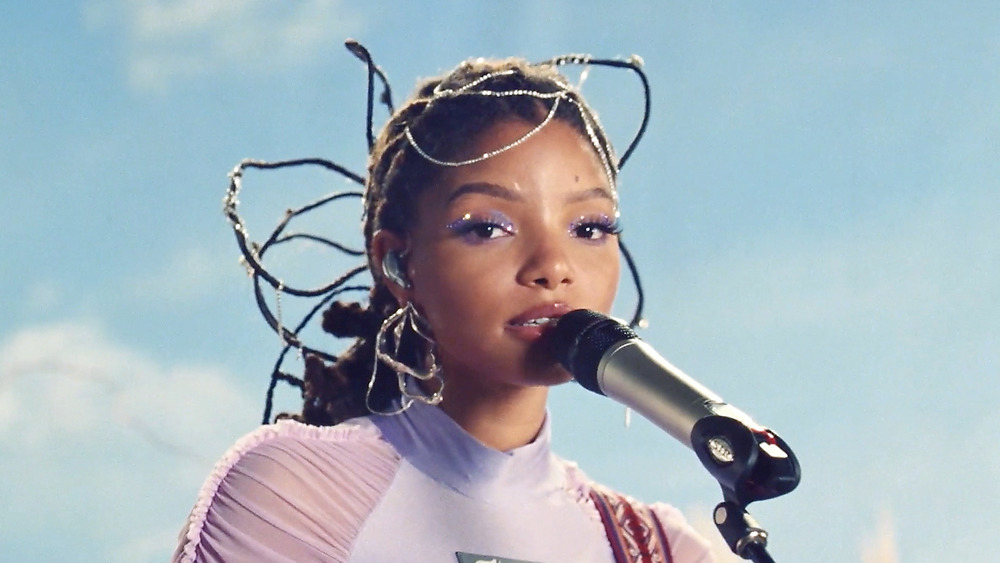 2020 Billboard Women In Music/Getty Images
Grammy-nominated singer and songwriter Halle Bailey is a quadruple threat. As one half of the R&B duo Chloe x Halle, Bailey has wowed audiences everywhere with her soft, soulful voice and incredible vocal range. Bailey and her sister, who makes up the second half of the musical duo, have scored multiple Grammy nominations and gone viral on YouTube for their fresh perspective on song covers (via Grammy).
Bailey isn't new to the game either and has been performing covers with her sister since she was 11 years old. She got her big break (and Beyoncé's attention) with a rendition of Beyoncé's song "Pretty Hurts" (via Rolling Stone). 
Despite her unquestionable talent, she's faced unfair setbacks. When Bailey was first cast in her dream role as Ariel in Disney's live-action The Little Mermaid, the decision was met with a lot of criticism because of her race. But her powerful vocals, impressive acting skills, and pure confidence prove why she deserves to be center stage (via Billboard).
Halle Bailey draws inspiration from jazz legend Billie Holiday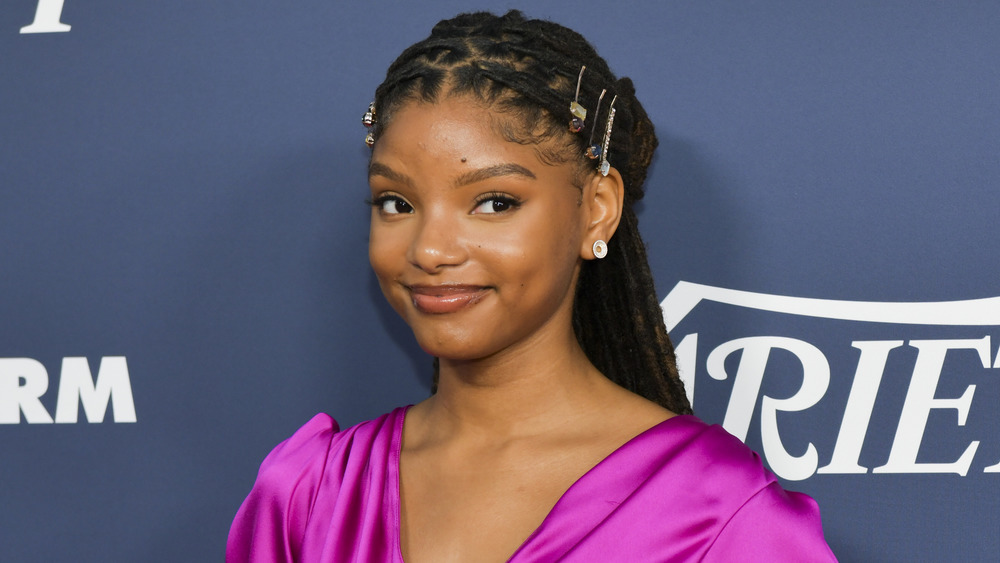 Rodin Eckenroth/Getty Images
If you listen to any of Halle Bailey's original music and covers, both past and present, you'll hear hints of R&B, pop, and jazz. This influence is attributed to Bailey's admiration for music icon Billie Holiday. In a 2018 interview with Time magazine, Bailey explained the impact that the late icon has had on her music. "I've always been inspired by jazz. Billie Holiday is one of my biggest influences. I discovered her voice when I was 5 years old. Just that sound she emits and the feeling she gives you is pure love and joy and relaxation," she said. 
It makes sense that Holiday is a major influence for her. When performing, Bailey's amazing riffs and falsetto seem as effortless as breathing, which again speaks to her talent as a vocalist.
Bailey also shared that Holiday's distinct voice and style has given Chloe x Halle the confidence to experiment with their own sound. "Chloe brings her awesome hard beats and 808s to it, and incorporating that with some classic melodies, it turns it into a really different and interesting sound," she added. Paying homage to the artists who came before her like Holiday and Beyoncé shows how invested she is in her music.
From her drive alone, Bailey is set to have a long-lasting and rewarding music career, while revamping the entire industry one hit at a time.