Meghan McCain Has Harsh Words For Donald Trump Over His Tweet About John McCain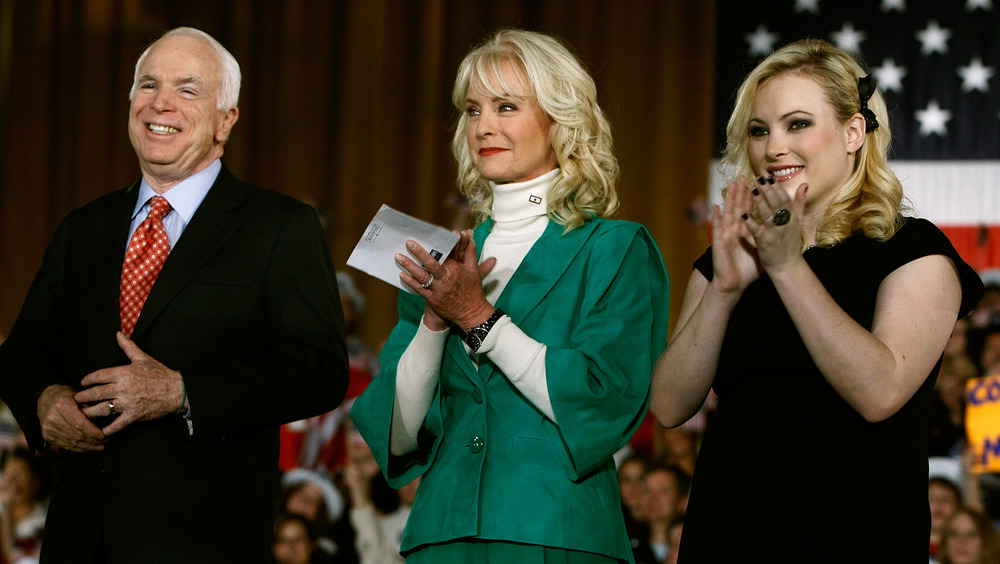 Chip Somodevilla/Getty Images
President Donald Trump and the late Arizona Senator John McCain have history and plenty of it. So much so that when Joe Biden ran for president, McCain's widow Cindy chose to cross party lines to support the candidacy of her husband's old friend, flipping the state blue in the process. On the day the Electoral College cast their votes, Cindy McCain tweeted, "I'm proud of Arizona's 11 Electors who cast their votes for President-elect @JoeBiden today. They did their constitutional duty and did the right thing for America."
None of this must have sat too well with Trump, because he recently took to Twitter to take another pot shot at the late Senator McCain, a decorated soldier who passed away in 2018, referring to him as "last in his class" and "one of the most overrated people in D.C." The tweet earned a fiery pushback from daughter Meghan McCain who tweeted, "Two years after he died, you still obsess over my dad. It kills you that no one will ever love you or remember you like they loved and remember him. He served his country with honor, you have disgraced the office of the presidency." 
"You couldn't even pull it out in Arizona," McCain finished.
Meghan McCain's comment drew support and criticism from both sides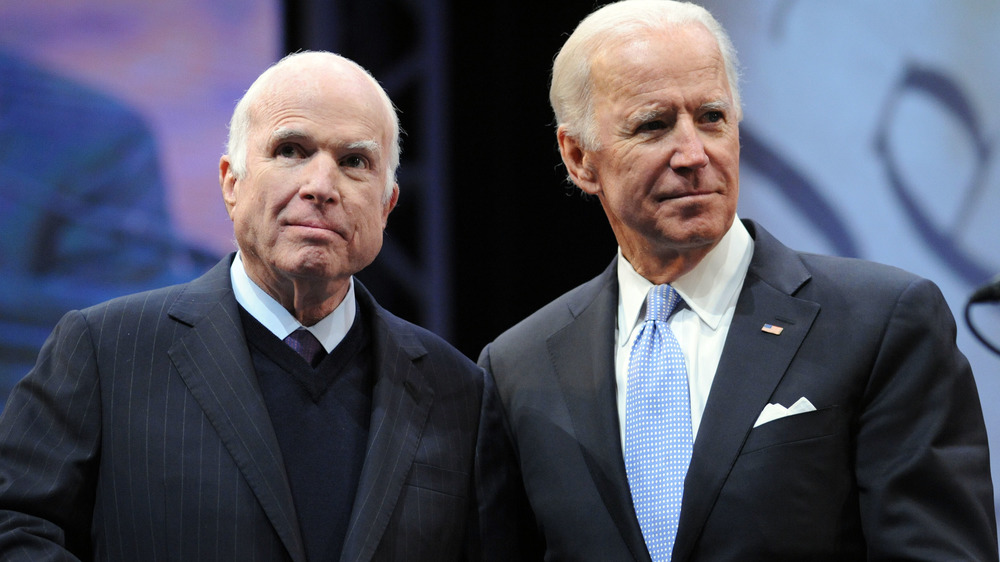 William Thomas Cain/Getty Images
Meghan McCain's response drew both support and criticism from both sides. Those who supported her father came forward to express their respect and support for the late senator's legacy. One tweeted, "Your dad was and always will be an American hero and true patriot. I know you're missing your dad every single day....and I'm sorry that Trump keeps attacking him over and over...its truly despicable and low. But we are all with you on this one! Stay strong!" Another said, "Amen, Meghan. I may not have agreed with everything your dad did, but I respect the hell out of him. He earned my respect with his actions."
But her comment drew fire from Trump's supporters, too, with one responding to her criticism saying, "McCain was elected and paid to represent his constituents in Arizona and he betrayed us all. He had honor when he served, but his reputation was ruined by his betrayal as a representative. His vindictiveness and self serving acts, punished good Arizonans. We don't love him."
The Trump/McCain feud dates back to the early 2000s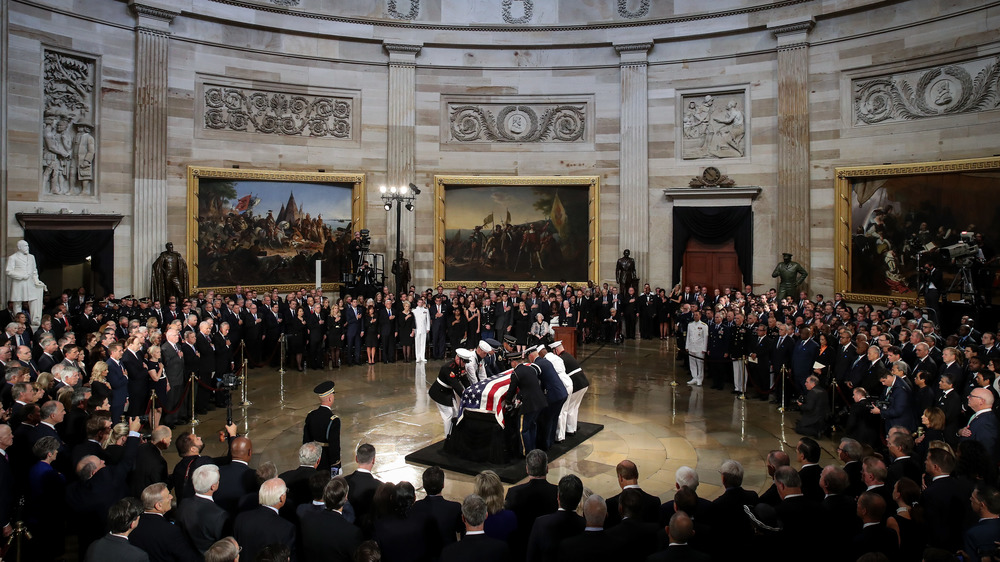 Drew Angerer/Getty Images
USA Today says the bad blood between Senator John McCain and the president date back to 2000, when Trump considered a run for the presidency and chose to hit out at McCain in the process. "He was captured. Does being captured make you a hero? I don't know. I'm not sure," the outgoing president said at the time. The breach between McCain and Trump deepened when Trump described immigrants as "rapists and drug smugglers." But the breach became final when McCain withdrew his support after the 2005 Access Hollywood tape came to light, when Trump talked about kissing women and "grabbing them by the p****." McCain had said then that the discovery "made it impossible to continue to offer even conditional support for his candidacy." 
The two differed on policy, as well, and McCain opted to reject Trump's attempt to block a "skinny repeal" of Obamacare. Before he passed in 2018, McCain had asked that the president be absent for his funeral, and Trump was eventually represented at McCain's funeral by Ivanka Trump and Jared Kushner, who Meghan McCain says was not invited by the family.