Here's How Much The Obamas Are Worth Since Leaving The White House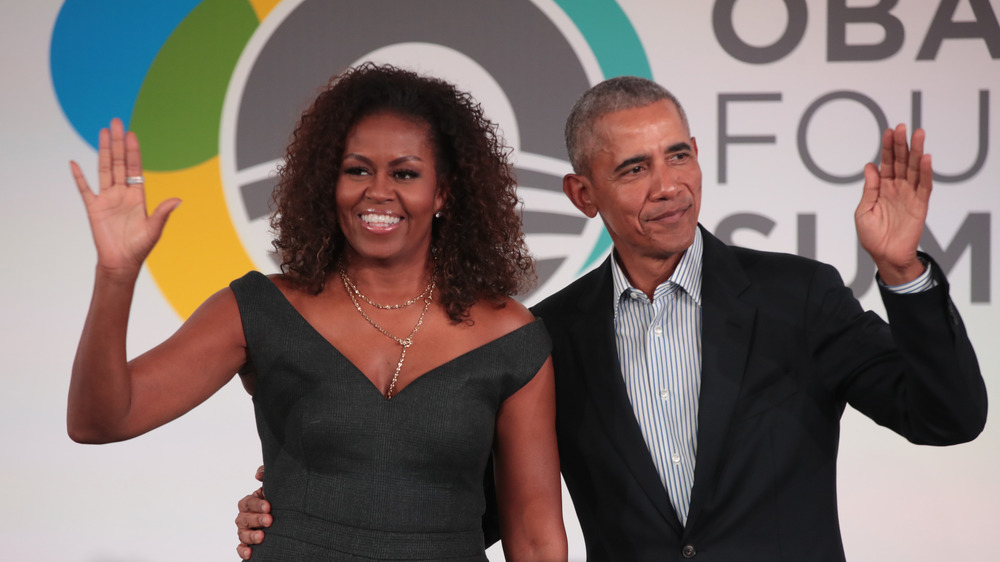 Scott Olson/Getty Images
As the 44th president of the United States, Barack Obama made a reasonable salary of approximately $400,000 per year (per Business Insider). Though this salary might seem like quite a bit to the average person, to a family with so much power and influence, this amount might only seem like a drop in the bucket.
However, while in the White House, Obama was also reaping the rewards of a few other ventures that he invested in before becoming president. For one, Obama owned somewhere between $1.1 million and $5.1 million in United States Treasury bills in 2008, while continuing to benefit from book royalties and interest on his investments throughout his two terms. Not only that, but Obama was awarded with the Nobel Peace Prize in 2009 –  a huge honor that came with a cash reward of $1.4 million, though he inevitably ended up donating this money to a number of charities.
How has Obama's bank account balance fared since he left the White House?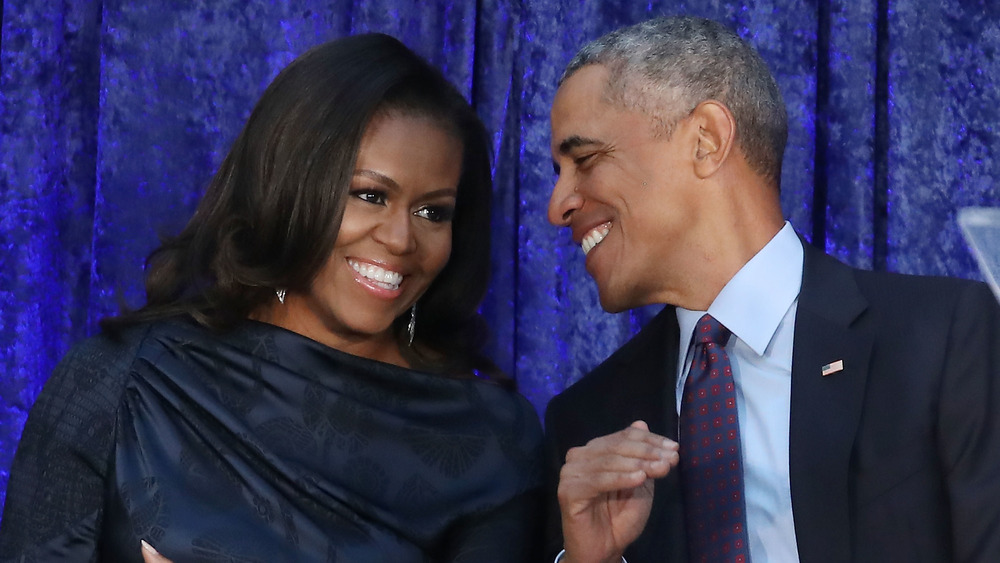 Mark Wilson/Getty Images
At this point in time, the Obamas are worth approximately $70 million. (per Business Insider). A large portion of their net worth was achieved through book deals and a production deal with Netflix. Plus, upon leaving the White House, Obama's annual pension of more than $200,000 kicked in (per Newsweek).
Between 2016 and 2017, Obama also received fees as large as $400,000 for public speaking events and, along with his wife, Michelle Obama, signed a book deal with Penguin Random House that is reportedly worth more than $65 million for two books that were written separately by both Michelle and Barack Obama (per Vanity Fair). At the time, it was a record-breaking book deal. Then, in 2018, the power couple founded Higher Ground Productions and signed a production deal with Netflix, though it is not known how much that deal was worth (per Variety).
This past year, the former President released his latest book, A Promised Land, that is part of that aforementioned unprecedented $65 million deal (per Business Insider). So, as one can conclude, the vast majority of the wealth that the Obamas enjoy comes from presidential pension and book and entertainment deals — and the family is certainly more than comfortable.