The Property Brothers Reveal The Home Investment You Shouldn't Take Lightly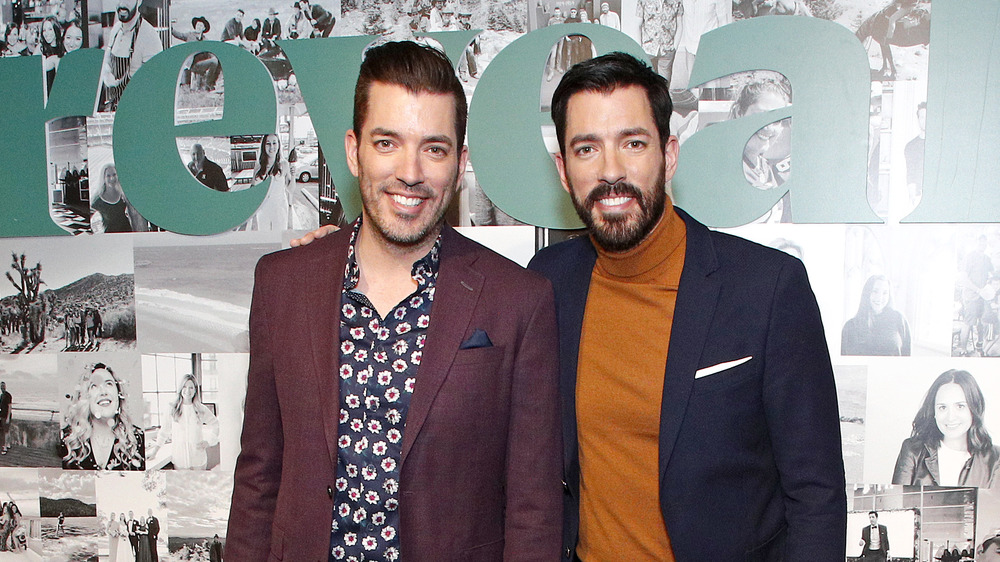 Astrid Stawiarz/Getty Images
Who among us hasn't watched Property Brothers and wanted to renovate every corner of our homes? The real estate makeover show features Drew and Jonathan Scott, twin brothers who help families rehab older homes to make them into dream properties. Viewers come along for the ride while the Scotts find an ideal home, then tear down drywall, redesign kitchens, and update spaces from living rooms to bathrooms (via House Beautiful).
It's always informative to hear the brothers advising families on how to spend their budget dollars. Country Living reports couples spend at least $90,000 on everything from design to renovation. So where is it wise to spend, versus save? Well, renovation isn't cheap, with a minor kitchen remodel costing upwards of $20,000 according to Remodeling. A bathroom remodel can also run you around the same amount — and who spends that kind of money without some serious consideration?
But the Property Brothers note there is another home investment that you ought to think through before committing.
According to the Property Brothers, flooring is a big investment so spend your money wisely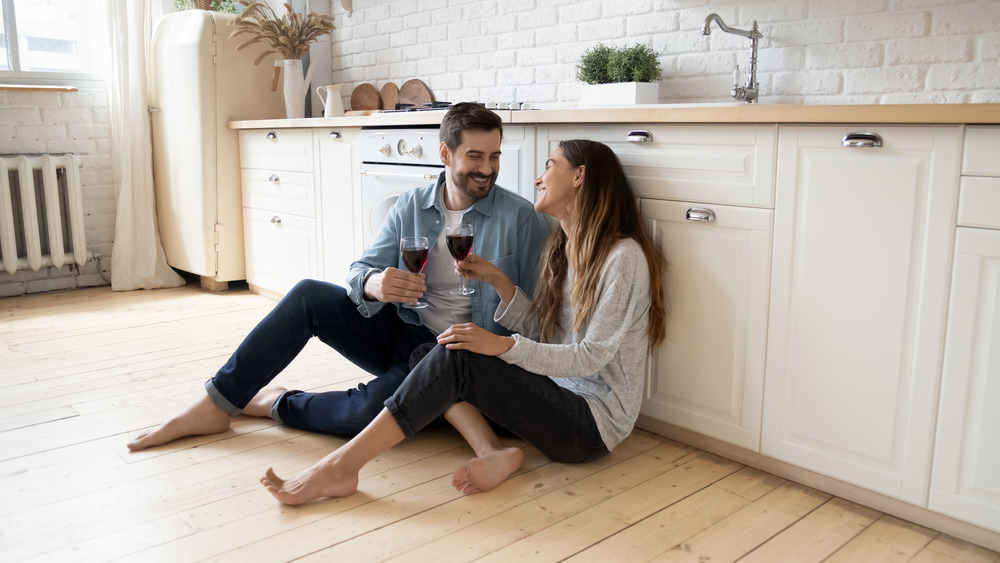 Shutterstock
"Flooring install is no joke," Jonathan said during a recent home renovation (via Realtor). He added, "This is one of the biggest investments in any home, so getting one you love and installing it correctly, it's a big deal."
Porcelain tiles seem to be a Scott brothers favorite, with Jonathan installing this flooring in multiple homes (via Fox News). This durable material is ideal for people with pets according to the renovation experts.
If you do decide to invest in flooring, one tip the brothers offer is to go with a light color to open up a space (via Southern Living). They also advise against going with cheap materials, with Jonathan saying about low-quality flooring, "It will wear out fast and you'll have to replace it again — you actually end up spending more money" (via CNBC). He adds, "There are products you can use that are not crazy expensive and they'll have the durability," citing laminate as one such example.