Here's What Margot Robbie's Real Hair Looks Like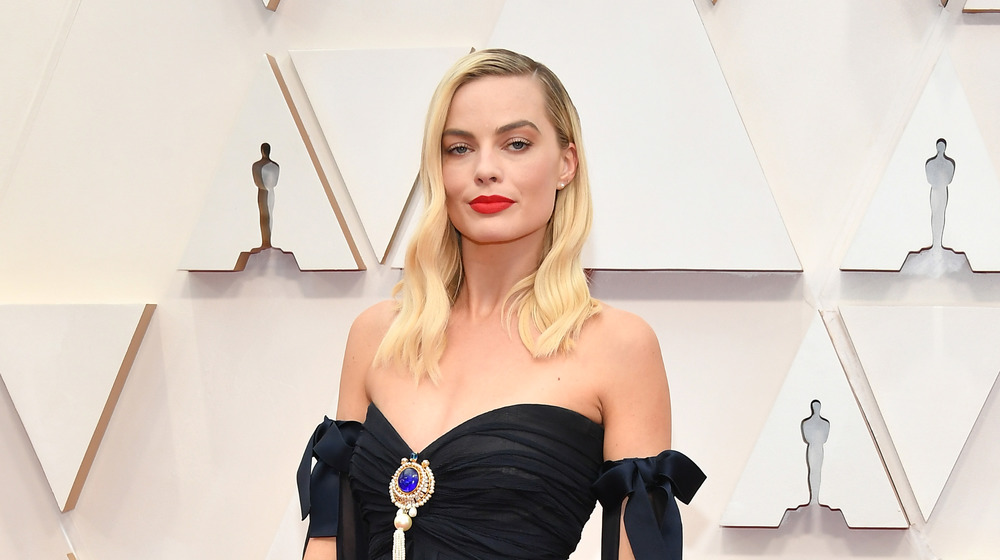 Amy Sussman/Getty Images
Australian actress Margot Robbie is perhaps best known for her role as Harley Quinn in Suicide Squad and 2020's Harley Quinn: Birds of Prey. Many people identify the actress by her blonde locks, but it turns out that Robbie's natural hair color is actually quite different.
In 2014, Robbie surprised many by showing up at the Oscars sporting very dark brown hair. She told Elle that she loved the look, and being forced to dye her hair blonde for Hollywood was an emotional experience. "I always dyed it dark in high school. I was devastated when I had to go blonde."
Like many actresses, Robbie has had to adjust her physical appearance for the times, trends, and for her audience. Luckily, she's ended up loving her blonde tresses, too. In the same interview, she notes, "Well ... once I was blonde for a couple of years I ended up loving it. But I don't have a preference. I like both."
Margot Robbie's hair is naturally very dark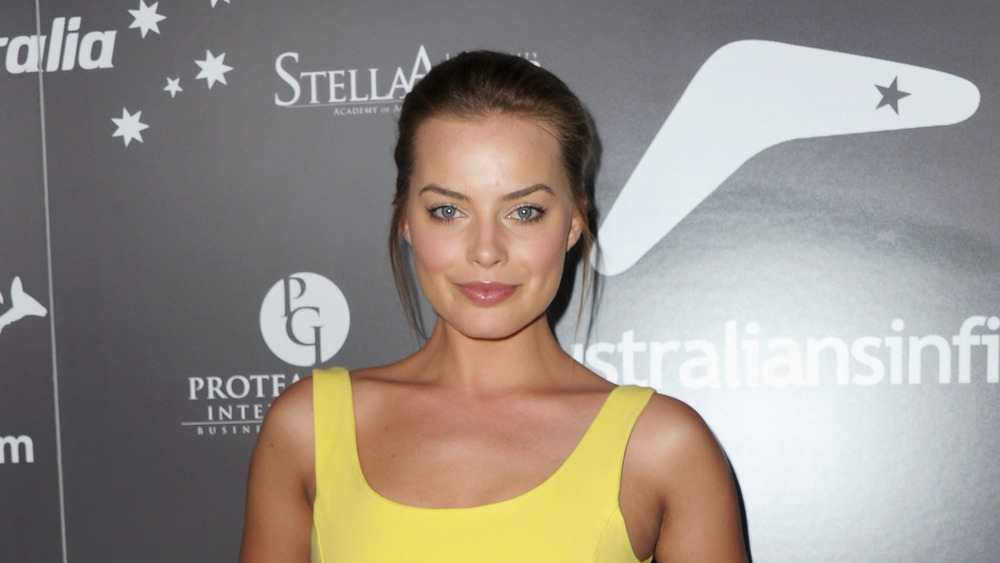 Michael Buckner/Getty Images
Robbie got her first big break in 2008, when she took on the role of Donna Freedman in the Australian soap opera Neighbours (via IMDb). However, she knew that making it big in Hollywood was her ultimate goal. In an interview with The Sydney Morning Herald, Robbie says she started by finding an agent in Australia who could help her. "I thought, 'I'm going to use this time on Neighbours to save my money, have my ducks lined up.' So I found a better agent in Melbourne, and said, 'This is what I want to do — I want to go to America. How should we execute this plan?'"
Robbie arrived in the United States when she was only 20 and earned a role on the short-lived series Pan Am in 2012 (via IMDb). The following year, she made huge waves after she starred in The Wolf of Wall Street opposite Leonardo DiCaprio. She later described her audition to People, noting that she went off-script but that it worked. "So I walk up really close to his face and then I'm like, Maybe I should kiss him. When else am I ever going to get a chance to kiss Leo DiCaprio, ever? But another part of my brain clicks and I just go, 'Whack!' I hit him in the face ... And that's not in the script at all. The room just went dead silent and I froze."