The Truth About Lily Collins' Famous Siblings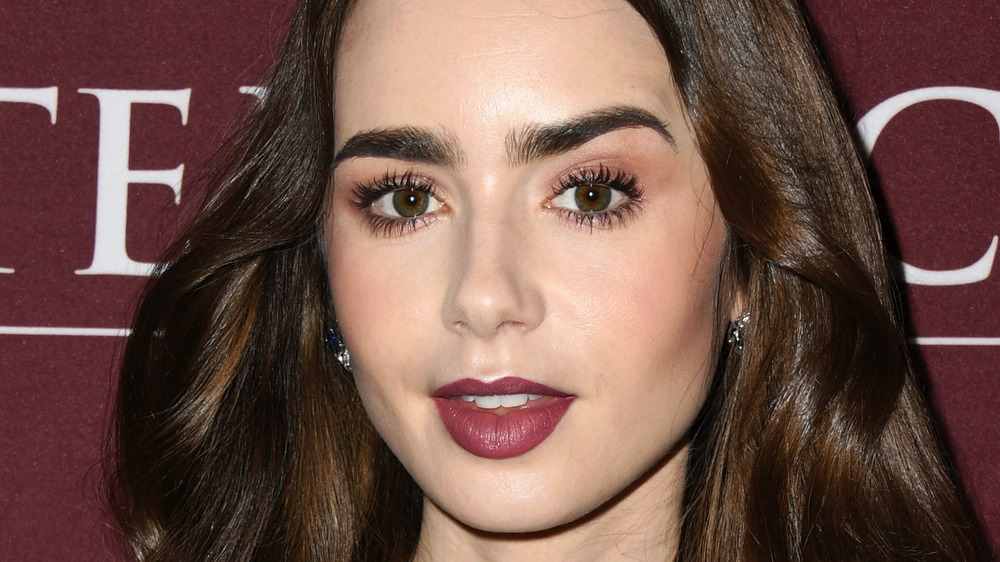 Jon Kopaloff/Getty Images
Similar to many others in her field, actress Lily Collins shares the limelight with members of her family. Since her big-screen debut as Collins Tuohy, the daughter of Sandra Bullock's character Leigh Anne Tuohy, in 2009's The Blindside, Collins has steadily transformed into a coveted leading lady, appearing in other projects like Stuck in Love, Tolkein, and Emily in Paris (per TV Guide).
Though much of this momentum can be chalked up to Collins' raw talent, it certainly doesn't hurt that her immediate family is full of recognizable actors and musicians. For starters, Collins was nearly a household name before ever stepping into the limelight, thanks to the celebrity of her father, drummer and singer Phil Collins. Collins' mother is actress Jill Tavelman, the second wife of Phil Collins (via Vogue Arabia). 
Over the course of his life thus far, Phil Collins has been married three times. Though Lily Collins does not have any full siblings, she does have half-sisters and half-brothers from her father's other marriages (per Hello!).
Lily Collins' siblings have also made names for themselves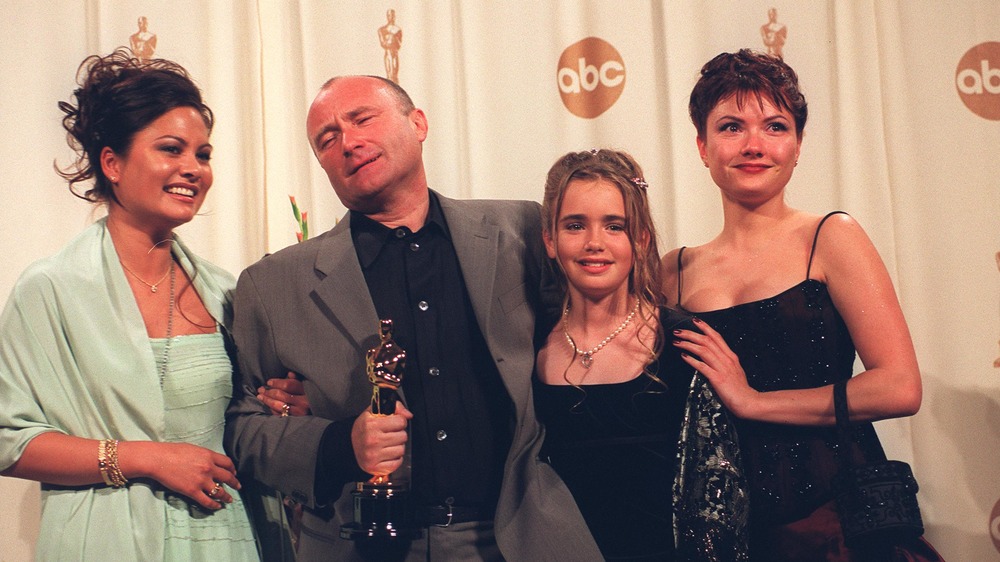 Steve W. Grayson/Getty Images
Lily Collins has a half-sister and half-brother from her father's first marriage to Andrea Bertorelli, musician Simon Collins and actress Joely Collins, who was adopted by Phil. She also has two younger half-brothers from her father's third marriage to Orianne Cevey (per Hello!).
Without a doubt, Simon Collins followed in his father's legendary footsteps, picking up the drumsticks at a very early. The 44-year-old musician was the lead vocalist of the progressive rock band Sound of Contact until he decided to call it quits with the band in 2018. Currently, the musician is pursuing a solo career (per Modern Drummer). Over the years, many people have compared Simon's vocal talents to that of his father's. "Our voices are undeniably similar," Simon Collins said. "And I do what I do because of him, directly. I grew up on the road and I grew up listening to all of his records."
Lily Collins' half-sister, Joely Collins, is also an accomplished actress, starring in the Canadian television series Madison back in 1994 (per IMDb). Following her successful acting debut, Joely Collins went on to appear in other heavy hitters, like The Final Cut and the 2020 horror film Brahms: The Boy II, alongside Katie Holmes.  
Despite the trouble that they may have experienced growing up with a relatively absent father (per Vanity Fair), the Collins clan all turned out to be impressive artists in their own right.