Skin Care Ingredients That Were All The Rage In 2020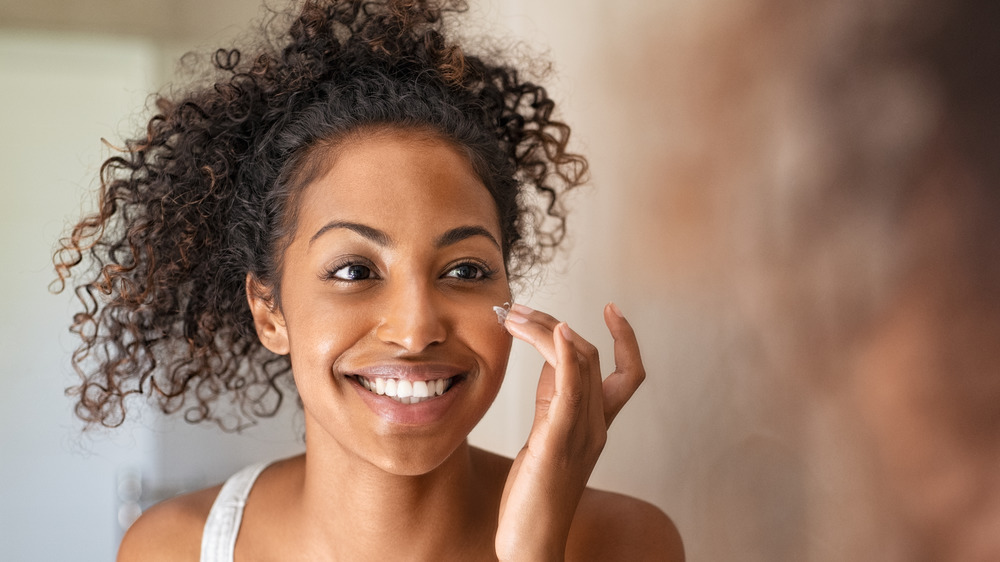 Shutterstock
While we were stuck indoors during 2020, many of us turned to "self-care" to stay sane, and one means of doing that was at-home spa days and beauty treatments. Therefore, many gained either a new interest or a more impassioned interest in skin care. And in our increasingly health-conscious culture, we've been paying closer attention than ever to the ingredients in the beauty products we choose to purchase and use. Couple that with a desire for the latest and most effective products to make ourselves look and feel our best, and 2020 saw a major demand for certain skincare ingredients.
Topping the list is retinol. The anti-aging ingredient has been around for some time, but its popularity received a recent uptick, appearing in serums and lotions from some of the hottest new brands like Drunk Elephant and long-lived staples like Roc. This acidic exfoliant is a multi-purpose powerhouse, not only because it reduces wrinkles, but it also refines skin tone, reduces scarring, and helps heal acne (via Byrdie). A similar multi-purpose ingredient having its moment right now is lactic acid, derived from sour milk. While the source may sound gross, over time it helps to refine skin, increases cell turnover, improves the skin's moisture barrier, and even kills bacteria that can cause acne. A third acid that's showing up everywhere is glycolic acid, which is used to dissolve blackheads, exfoliate, brighten skin, and regulate oil production in acne-prone or oily skin types (via Byrdie). 
Vitamin-derived ingredients that are all the rage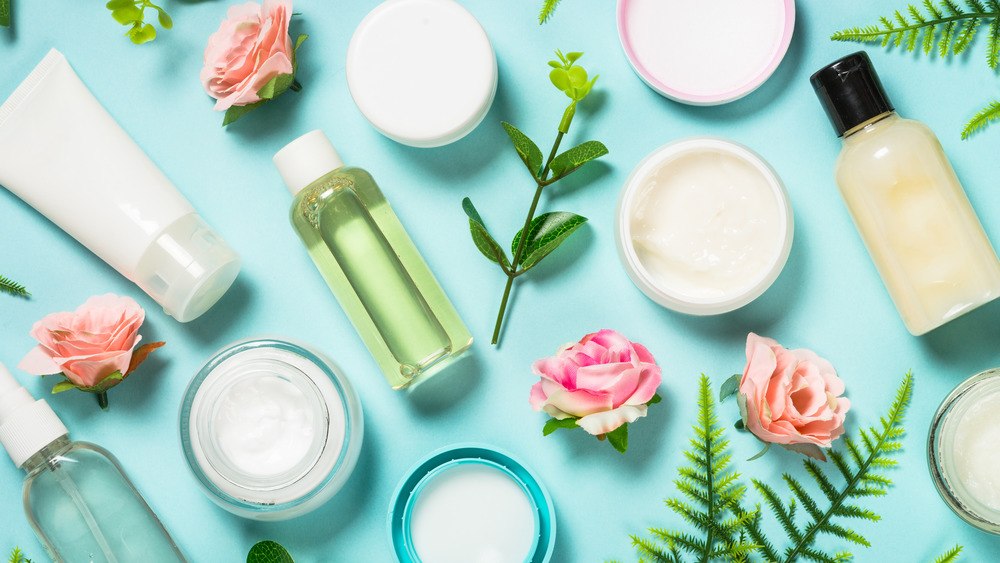 Shutterstock
You know you should take your vitamins to achieve optimal health, and as it turns out, the same goes for your skin care! Many of this year's most popular ingredients are derived from or simply are forms of essential vitamins. Panthenol, which is actually Vitamin B5, is highly moisturizing. It also helps to ease inflammation and speed wound healing. Tretinoin is derived from Vitamin A, but unlike retinol, which is a natural form of the vitamin, tretinoin is synthetic, and is used in prescription topical creams for acne. It can also reduce fine wrinkles and heal sun damage, scarring, and hyper-pigmentation (via Heathline).
Vitamin E isn't just a vitamin; it's actually a fat-soluble antioxidant. Board-certified dermatologist Ava Shamban told Allure, "It assists in various kinds of cellular restoration from sun damage to healing support for scars or burns." You can find it as an added ingredient in skincare products, you can buy pure Vitamin E oil, and it is also a naturally-occurring component in natural fruit and nut oils often found in products like Marula oil and Argan oil (via Healthline). Vitamin C is also a prominent ingredient these days, and just as it can help keep your body healthy, it has the power to do some impressive things for your skin, including softening texture, healing acne scars, evening skin tone, reducing fine likes and wrinkles, and brightening skin (via Allure).