This Is Hailey Bieber's Secret To Perfect Winter Skin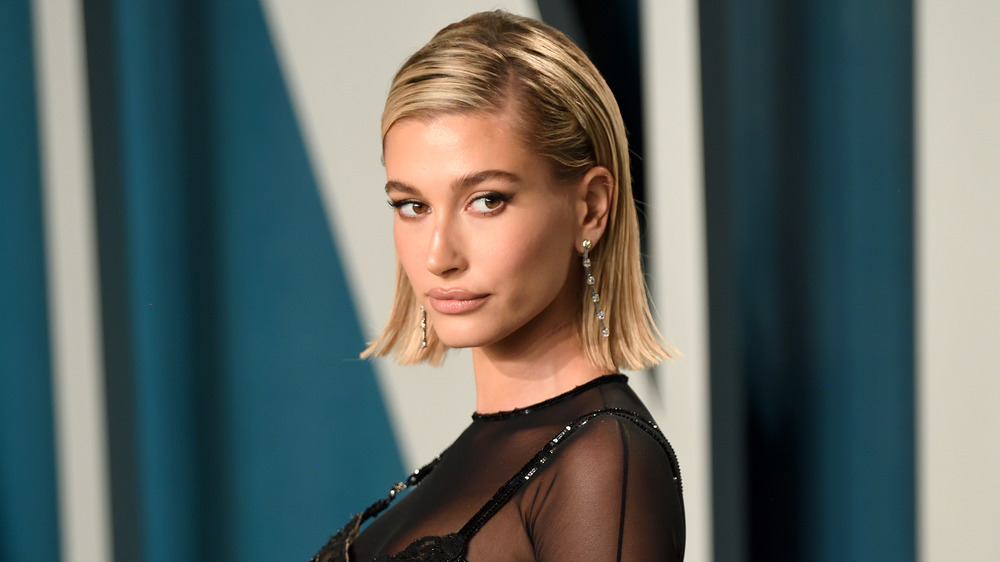 Karwai Tang/Getty Images
Cracked lips, flaky skin, and brittle hair are all irritating realities that many of us in cold climates endure for months every year. Lots of us know to load up on moisturizing serums, balms, and lotions to make it through winter. It appears that Hailey Bieber also has a few beauty tricks up her sleeve to use during the winter months.
According to Refinery 29, Bieber took to her Instagram stories to divulge her secret winter skin-care regimen that keep her looking dewy all season long. For starters, she uses a moisturizing mask and places it all over her face. She then adds under-eye patches to the solution, letting them sit for 10 minutes. The outlet notes that Bieber doesn't specify which products she uses, but there are many available to help with your daily routine — just find the ones that work best for you. 
Once she's applied her mask and under-eye patches, the serums come next. The model shared her peptide serum with her 30 million Instagram followers as her go-to facial salve to protect her skin, Vogue notes. This next step proves vital to keeping a youthful glow as well as helping your cells bounce back from the elements.
Hailey Bieber's skincare routine involves five steps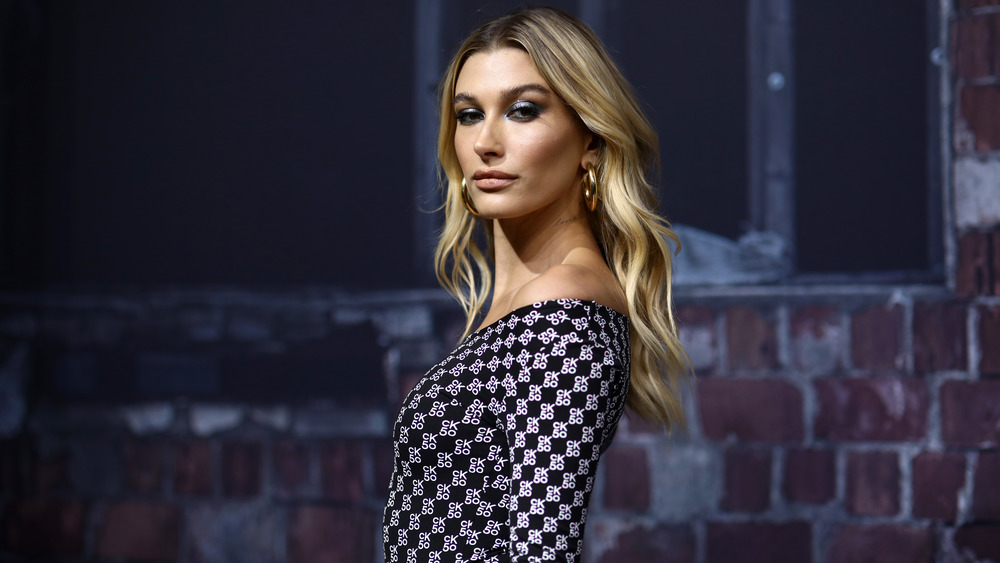 Sebastian Reuter/Getty Images
The important step that makes the whole routine involves her serum applications. Refinery 29 explains that she adds the serum to damp skin. This part appears to be two steps, with one peptide serum and a moisturizing serum with niacinamide. The outlet notes that peptides are amino acids that help the skin build elasticity while enhancing collagen production — two important functions that are vital for healthy skin during the winter. Following her firming product, it's time for niacinamide.
This ingredient fortifies the skin barrier, the outlet explains, which is great for cold winter temperatures. Furthermore, it regulates oil production on the skin and enhances the skin's texture — each of which helps prevent skin from flaking and appearing dry. Lastly, she opts for SPF because harmful rays can reach your face even during the colder months, leading to sun damage and skin-cancer risk.
Finishing with a glowing selfie, Bieber's stories had fans lining up to buy new products for winter. Vogue notes that the model shared about her skincare exploration during quarantine and "trying to keep that glow inside and out." With a nourishing routine and commitment, you can have Hailey Bieber-approved skin all winter long.