The Iconic Johnny Depp Role That Almost Went To Adam Sandler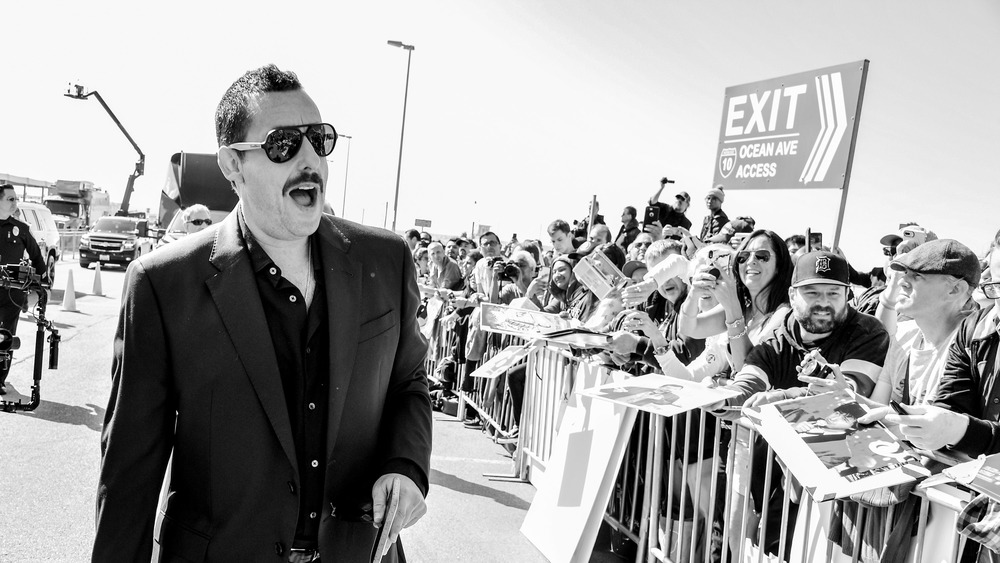 George Pimentel/Getty Images
Remember when you were a kid and people said you could be whatever you wanted when you grew up? Johnny Depp is one person who took that advice literally. The incredible A-Lister built his acting career on playing eccentric, unique characters, from Captain Jack Sparrow to Ichabod Crane, Sweeney Todd to a talking lizard, to name just a few.
Perhaps one of his most divisive roles was Willy Wonka from Charlie and the Chocolate Factory. Tim Burton's creepy but fun 2005 remake of the classic 1964 Roald Dahl book starred Depp as the eccentric candy maker (a role originatedby Gene Wilder in the original 1972 film adaptation). Though Burton's take gave audiences an incredible spectacle, they were less than satisfied with Depp's performance. Film critic Roger Ebert said that while Depp should have been, and was expected to be, the highlight of the film, he was instead an "enigma in an otherwise mostly delightful movie." (Via RogerEbert.com.)
Well, did you know that Willy Wonka was actually meant to be played by someone else entirely? That's right — casting directors had their eyes on Adam Sandler. And after reading the reviews of Depp's performance, we're wondering if the role should have gone to Sandler all along (via Screen Rant).
Adam Sandler just barely missed the chance to play the iconic Willy Wonka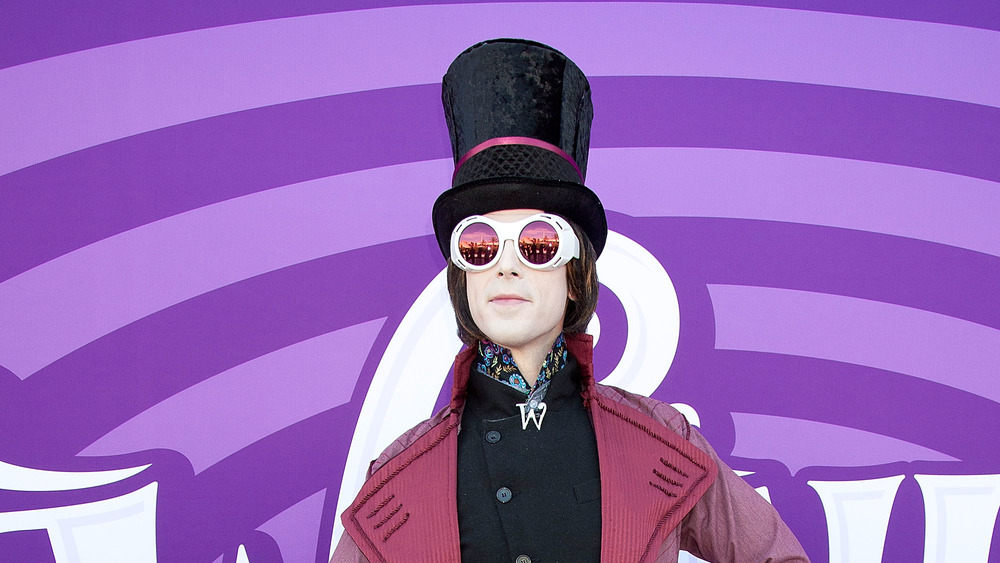 Imeh Akpanudosen/Getty Images
Adam Sandler is no stranger to playing eccentric roles, often adding his own charm and sort-of ad-libbed vibe to the characters he plays. Aside from his work during his SNL career, Sandler debuted his unique big-screen character acting with the film The Waterboy, in which he played a socially-inept waterboy-turned-football-player (via IMDb). He continued this energy with his 2000 film, Little Nicky, playing the trouble-making son of Satan (via RogerEbert.com).
Sandler's acting style clearly piqued the interest of Tim Burton, as he allegedly considered the actor for the role of Willy Wonka for his 2005 remake. According to Vulture, other actors that casting directors considered for the role included Jim Carrey, Nicolas Cage, Brad Pitt, and Will Smith, and others. Apparently even Dwayne "The Rock" Johnson was considered, sharing the fact via Instagram while watching the 1972 version, according to the New India Express.
We don't know about you, but picturing Sandler in a role that was once famously held by Gene Wilder is fun. But, we've now grown accustomed to Depp in the part. What a different movie it would be with any of the other considered actors at its helm.