Here's What Bella Thorne's Real Hair Looks Like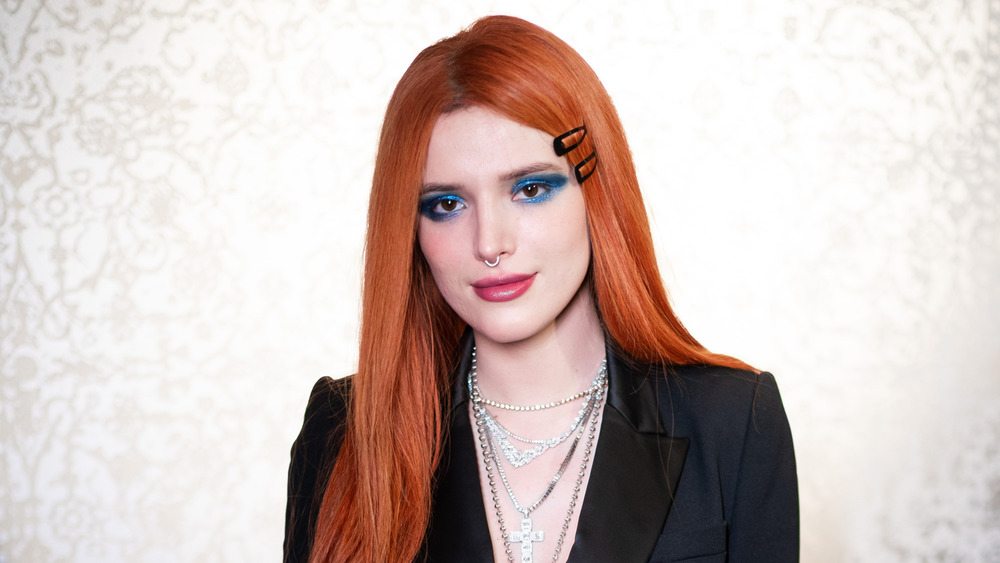 Thestewartofny/Getty Images
Bella Thorne has experimented with every hair color under the sun, but her signature look is undoubtedly fire-engine red. It's the only color truly befitting the chameleonic multi-hyphenate — Thorne is an actress, singer, producer, writer, model, and much more — but, as is the case with her claret-hued compatriots, like Emma Stone, Thorne's natural hair color is nowhere near the shade for which she's most famous.
Discussing her love of shaking it up, to reference her most famous role, when it comes to hair, the sometimes-controversial starlet told People, "It feels good and I always love funky hair colors. I always wanted blue hair, I wanted green hair, purple hair, so it's just fun to do." Particularly while she doesn't have to adhere to a certain style for work, the former Disney star loves to experiment. No matter which tint she opts for next, however, Thorne's red hair is her calling card.
Bella Thorne went red when she was still a kid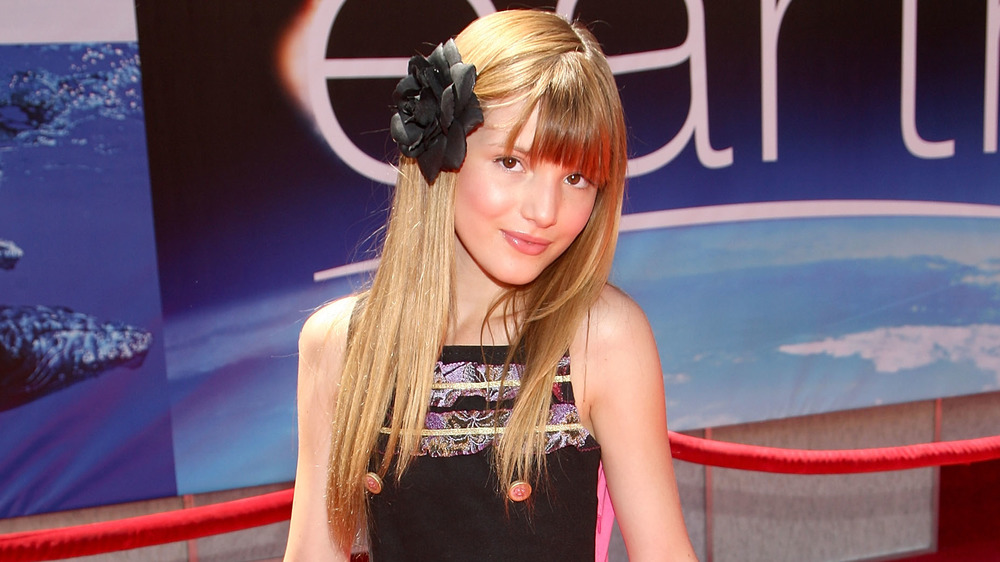 Alberto E. Rodriguez/Getty Images
As the actress revealed in an interview with Allure, she originally dyed her hair all the way back in 2006 for her role as Tancy on the show Big Love. Featuring the big-name likes of Bill Paxton, Chloë Sevigny, and Amanda Seyfried, the premise surrounded a polygamist, played by Paxton, and his increasingly complicated relationship with his three wives and their growing family. Thorne played one of his children and, as she explained, the role required a major stylistic change.  
She acknowledged, "A lot of people don't know I'm not actually a redhead. I'm a blonde. I dyed it for Big Love." However, when Disney came calling, they wanted Thorne to dye her then deep-red hue back to blonde, which led to a major meltdown on the part of the young star. "I don't know why, but I had a breakdown and so overreacted. I wanted to go back to red," she recalled. Nowadays, it's hard to imagine anybody demanding Thorne dye her hair a certain color.