Chrissy Teigen Gives John Legend These Two Presents Every Year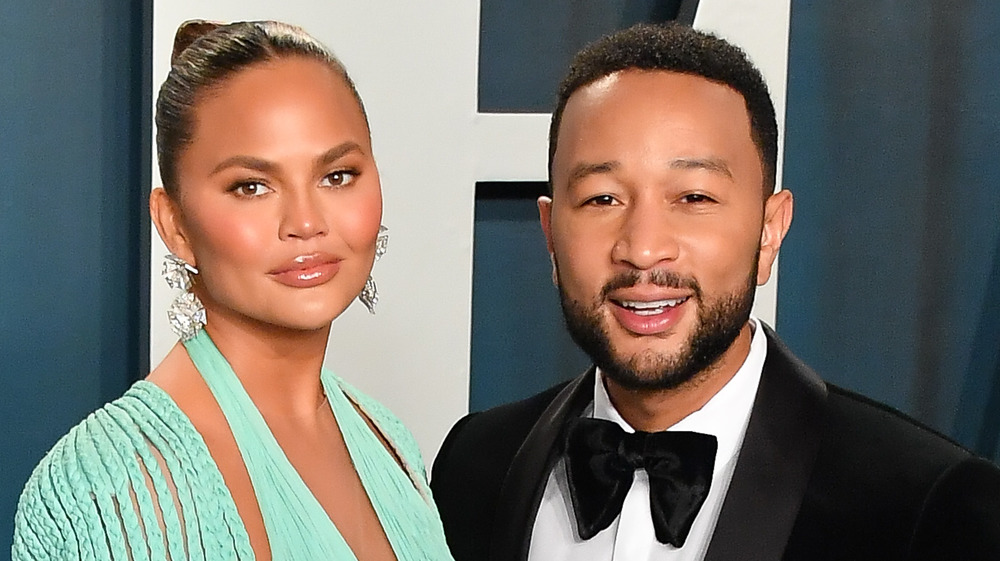 Allen Berezovsky/Getty Images
Chrissy Teigen and John Legend live a lavish life. Considering that they have a combined estimated net worth of $71 million (per Celebrity Net Worth), it's pretty much a given that they have all the material things they could possibly want or need.
What do you give the man who has everything? If you're Teigen, you give him the same thing you gave him last year. Legend recently opened up about the two gifts his wife gives him every Christmas in a YouTube video as part of his Legendary Christmas Tales video series.
In the video, Legend explains that his wife typically gives him a bag each year at Christmas. "I literally put everything that I care about in the bag — laptop, phone, chargers, passport, everything is in that bag," he said. The second gift his wife gets him every year is a robe. "We're a big robe family," said Legend. "We like to wear robes throughout the house all the time."
John Legend likes being 'reminded of Chrissy's great taste and generosity' through the presents she gives him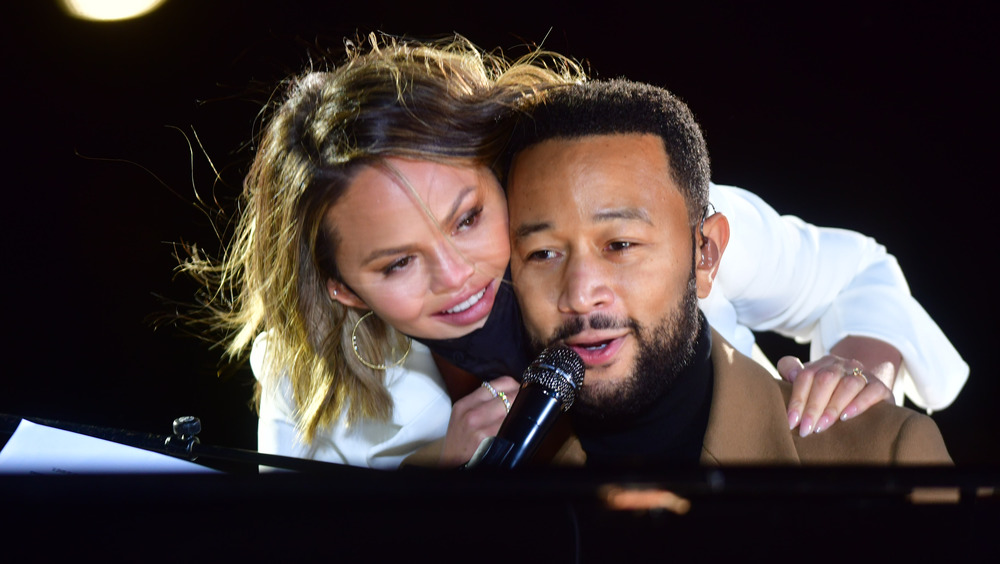 Mark Makela/Getty Images
While the bag and the robe are both sweet and practical gifts, what Legend appreciates the most about these presents is that they are each a constant reminder of how much his wife cares about him. "I carry it with me everywhere I go, so I'm reminded of Chrissy's great taste and generosity throughout the year," he said of the bag Teigen gifts him every year.
For Legend, it's all about the thought that goes into the gift. "She gets me really good gifts that I can use all the time and feel good, and remember who gave them to me," he explained.
Christmas doesn't have to be elaborate for Teigen and Legend to have a special time. Another Christmas tradition for the couple is ordering fast food over the holidays. In 2019, Legend told Postmates' celebrity spotlight series "The Receipt" that he and his wife had McDonald's delivered through Postmates the previous two Christmas Eves.