The Real Reason Jennifer Lopez May Never Marry Alex Rodriguez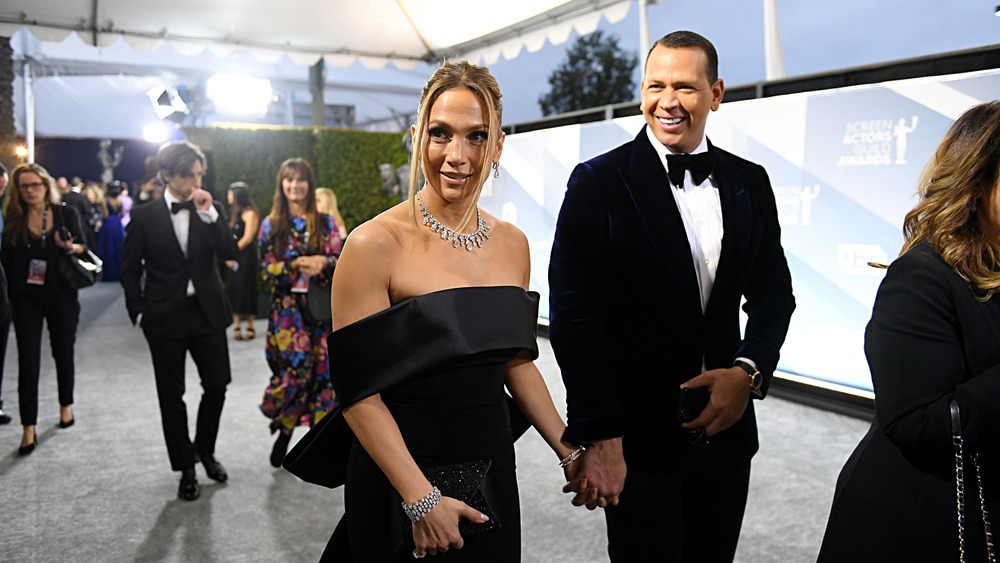 Mike Coppola/Getty Images
As difficult as it is that COVID-19 has meant we can't see many family members this Christmas, at least it also means we won't get the annual inundation of questions about our love lives. And in Jennifer Lopez's case? She's probably just as pleased about this as we are.
In a recent interview on Andy Cohen's show, Radio Andy, the host did what he does best and prodded the tight-lipped J-Lo to discuss her relationship with Alex Rodriguez (via Daily Mail). He compared their relationship to that of Kurt Russell and Goldie Hawn, who have been partnered since 1983 — but have never officially tied the knot. In response, Lopez responded, "Oh yeah, we've talked about that for sure. I mean at our age, we've both been married before, it's like, do we get married? Do we not? What does it mean for us? And it's just, it comes down to like personal, like, what do you want to do?'"
There's been quite a bit of mystery surrounding the prospect of marriage between the two, as they were rumored to have had a secret wedding already; but Jenny from the Block denies that. 'There's definitely no rush though," she explained. "It was really sad because we were supposed to get married in June and we had planned it all. So in March or April, we're looking down the pipe and we're going, 'This is maybe not going to happen.'"
Jennifer Lopez has spoken before about not wanting to rush into marriage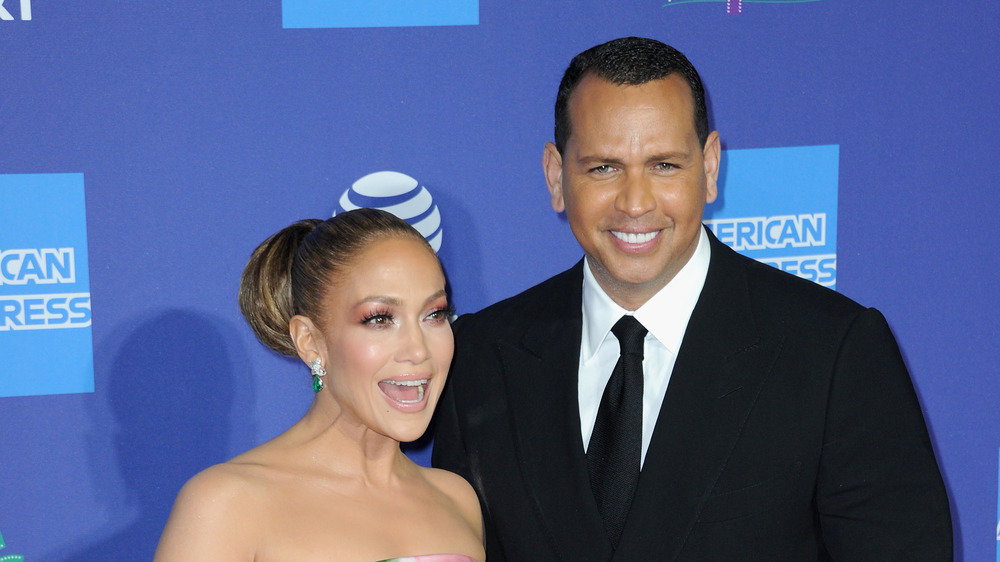 Albert L. Ortega/Getty Images
J-Lo and A-Rod met way back in 2005 when she still was married to Marc Anthony. Lopez says when she and her future man shook hands, there was "electricity" (via Harper's Bazaar). It wasn't until February of 2017 that the two reconnected, both single, and things became more than platonic; by May, the rest was history, and the two declared themselves an official item as they attended the Met Gala, subsequently confirming rumors of them being an item.
It was nearly a year later that Lopez announced to the world that she's not bothered about getting married, despite being in a happy relationship with Rodriguez. She told Harper's Bazaar, "I do believe in marriage, and I would love to grow old with somebody in a committed relationship. But I'm not forcing anything right now."
It's pretty clear that Lopez is super comfortable with where her relationship is right now, and she and A-Rod won't be getting married until they're fully ready — or if at all.