Here's Why Deborah Birx Just Announced Her Retirement
Alex Wong/Getty Images
Just weeks after the AP reported that she was angling for a position in the Biden-Harris administration, Dr. Deborah Birx has announced her retirement. In a Dec. 22, 2020 interview with Newsy, Dr. Birx shared that she plans to step down from the role. This announcement comes on the heels of the AP's report that Dr. Birx, coordinator of the White House's Coronavirus Task Force, was accused of violating holiday travel guidelines that she herself helped put in place to slow the spread of the coronavirus pandemic.
In a statement provided to the AP, Dr. Birx said she traveled to her property in Delaware the day after Thanksgiving "to deal with the winterization of the property before a potential sale" and insisted the trip was not "for the purpose of celebrating" the holiday. According to the AP, Dr. Birx "was accompanied by three generations of her family from two households."
As Science reported, Dr. Birx has previously been criticized by CDC officials for "sometimes promoting President Donald Trump's policies or views against scientific consensus."
Dr. Birx says the experience has been hard on her family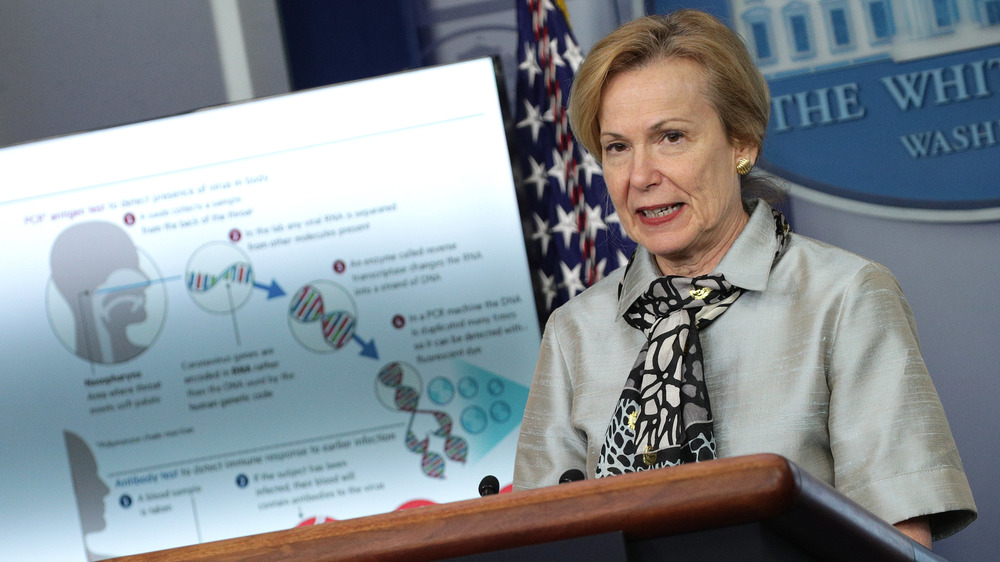 Alex Wong/Getty Images
In the aforementioned interview with Newsy, Dr. Birx addressed the public criticism her family faced following Thanksgiving weekend. "This experience has been a bit overwhelming. It's been very difficult on my family. I think what was done in the last week to my family — you know, they didn't choose this for me," Dr. Birx told the outlet. "They've tried to be supportive, but to drag my family into this when it's — my daughter hasn't left that house in ten months. My parents have been isolated for ten months." 
Dr. Birx told Newsy that she wants the Biden administration to be successful in the ongoing battle against the COVID pandemic. "I will be helpful in any role that people think I can be helpful in, and then I will retire," she said. "I only came into the White House to ensure that our COVID response could utilize whatever information I had from confronting pandemics around the globe."
Even before her family trip, it seemed unlikely Dr. Birx would be asked to be part of President-elect Biden's Coronavirus Task Force. Biden told CNN he asked Dr. Anthony Fauci "to stay on in the exact same role he's had for the past several presidents," but as the AP reported on Dec. 10, 2020, Dr. Birx's "future in the incoming Joe Biden administration is uncertain."