Jim And Pam's Office Wedding Details You May Have Forgotten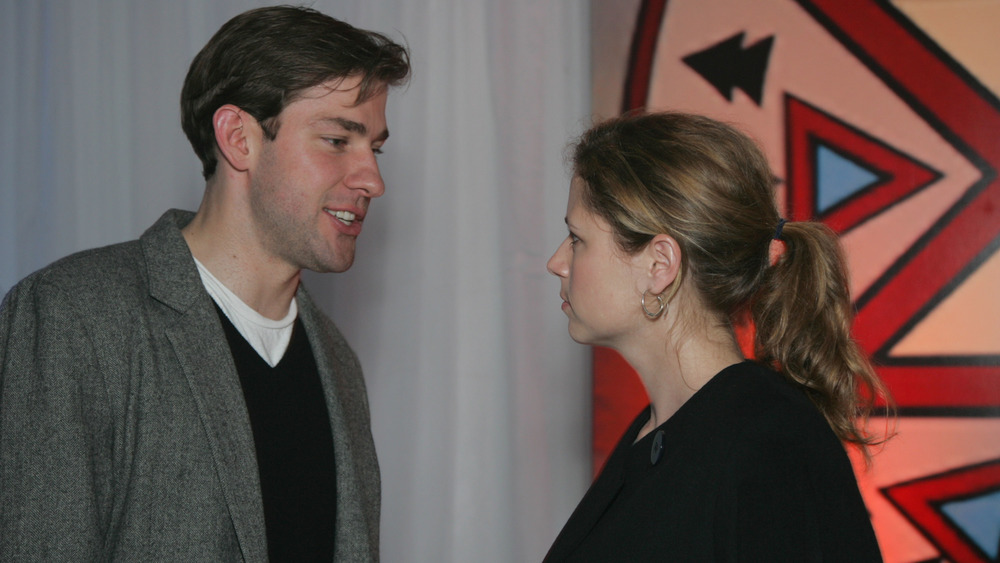 Alberto E. Rodriguez/Getty Images
The Office is one of the most beloved sitcoms of our generation, and for good reason. The Dundler Mifflin crew had us laughing, crying, and bemoaning work with them throughout nine seasons. Many fans were hooked by the tension between Jim Halpert, played by John Krasinski, and Jenna Fischer's Pam Beesly. We watched them go from flirty co-workers to a complicated married couple. The popularity comes in how real their journey is. It isn't all cute date-nights and romantic gestures with Jim and Pam, but it's clear there's still a lot of sweetness between them. 
One of the biggest episodes of the show is, without question, "Niagara," which revolves around Jim and Pam's wedding. The episode is the eighth most popular in the nine-season run of the series (via Clevelend.com). There are a lot of huge moments in the two-parter, which makes it harder to remember some of the finer details that truly made the episode epic.
A lot of other Office characters got a chance to shine in the popular episode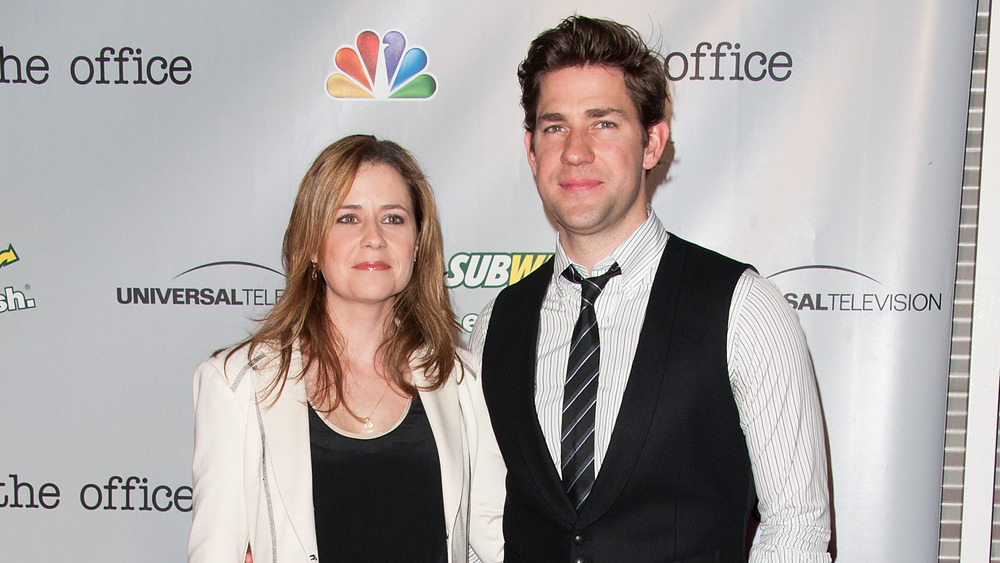 Valerie Macon/Getty Images
Some of the episode's greatest moments are in the smaller details that impact the larger story. For one, there's Kevin's desire to convince his co-workers he does know how to dress nicely. He puts his shoes out to be cleaned, only for them to be destroyed. He improvises and wears empty tissue boxes as shoes, as ScreenRant recalls. Later, he jokes he got six numbers (just one short of a full seven!). Today, Office fans remember the moment with a Funko POP of the hilarious moment.
Another one you might not remember is Toby's little crush on Pam. After Pam and Roy break up, Toby psychs himself up to ask Pam out, but never gets the question out there, as seen in season 3's "The Convention" episode (via Fandom). Turns out, those feelings still linger three seasons later. When Pam and Jim don't show up for the wedding on time, Toby's usually gloomy disposition shifts to a smile as he wonders if they've finally ended things. He returns to his usual scowl after the happy couple arrive at the church.
Then there was the whole Andy B-plot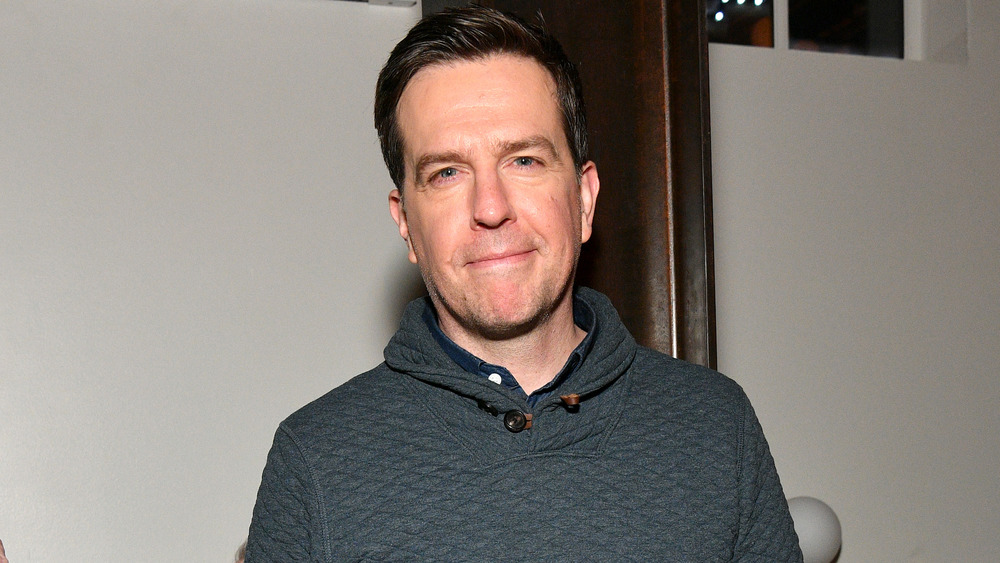 Dia Dipasupil/Getty Images
What some Office fans want to forget about "Niagara" is the B-plot. Andy, played by Ed Helms, travels to Niagara Falls with Erin. He tries to impress her, hoping to make his move during the wedding weekend. He hosts a dance party in his room where he attempts a split. Instead, he punctures his scrotum and chaos ensues. It was another one of those moments that had fans cringing at the Andy/Erin pairing.
It turns out, Ellie Kemper, who played Erin, wasn't a fan of the couple either. "I never thought [Andy and Erin were a good match]. Is that terrible to say? I don't know, I felt like Andy was a bit too childish," she told co-star Brian Baumgartner for his behind-the-scenes podcast, An Oral History of The Office.
"I don't think he was ready to take care of Erin the way she needed to be. I think Erin was ready to take care of him, but I felt like it was uneven in that respect."