Colleen Ballinger Has Some Thoughts About Adopting A Baby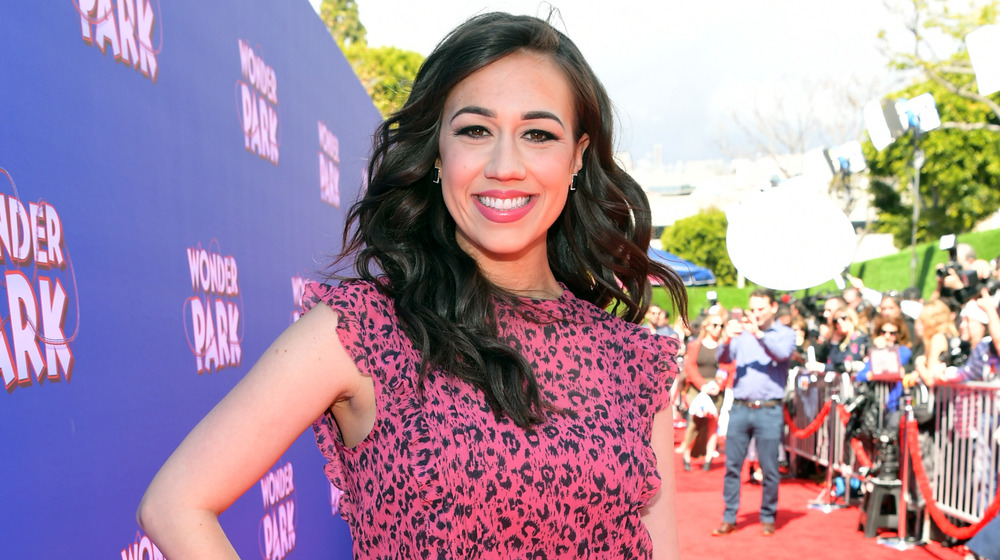 Emma Mcintyre/Getty Images
It's kind of crazy to think about, but Colleen Ballinger has been performing — first online and then later onstage — as alter ego Miranda Sings for more than a decade. These days, her dedicated YouTube channel has over 8 million subscribers, in spite of the fact that the affable comedian has taken an understandable step back from the over-the-top and super goofy stylings of her most famous character. In 2016, Ballinger parlayed her success on the video-sharing platform into short-lived Netflix show, Haters Back Off, which was quickly followed by a standup special in 2019, entitled Miranda Sings Live... Your Welcome.
In real life, though, Ballinger is a proper grown up (not unlike her legions of fans), but she retains the sweet-natured attitude that made her so popular in the first place. She's used to sharing her thoughts on all kinds of topics from pop culture to current events to her own life. Basically, staying authentic is of the utmost importance to the fan-favorite performer. 
So when it came to discussing her next big personal move — which involves the expansion of her family with husband Eric Stocklin — Colleen Ballinger took to YouTube to hash everything out with her subscribers, as always.
The Miranda Sings star is considering all her options
In a December 2020 video entitled "We Want To Adopt A Child," Colleen Ballinger revealed that she was in the research stages of trying to figure out whether she and husband Eric Stocklin will begin the process of adopting a baby. The couple previously welcomed their son, Flynn, in December 2018. In an interview with People at the time, the Miranda Sings creator admitted that her pregnancy was difficult, saying, "I feel like people don't talk enough about how hard it is ... I've been very, very sick — just grumpy and moody." 
So, it seems the YouTube star might be trying to avoid going through all that again. Explaining that being a mother is her "favorite thing in the world" in her video, Ballinger added, "I desperately want more children. If I had an easier pregnancy, I would've already had like two more kids by now." Understandably, since she had such a tough time actually carrying a child, she isn't sure she could put her body through it again. 
One of Stocklin's brothers is adopted, so the couple is familiar with the process. However, Ballinger admitted to requiring more education on the "nitty-gritty" herself, and even asked fans for advice. "Obviously, there are a million differences between a birth through my body and an adoption," she said, adding, "One thing remains the same, and it is that I will love the child unconditionally no matter how it becomes my child."