Here's Why Margot Robbie Carries This Crystal With Her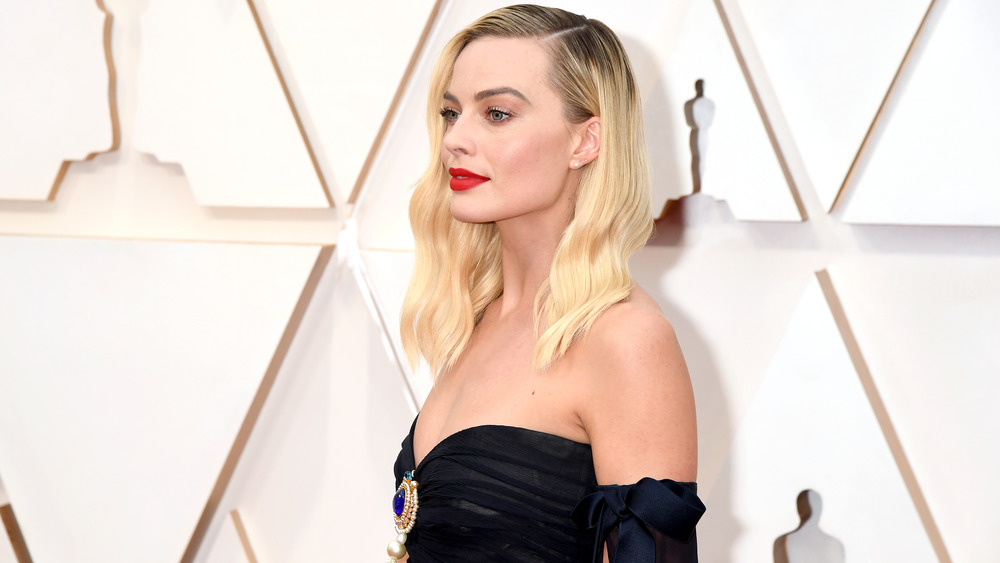 Jeff Kravitz/Getty Images
Think what you might about crystals, but some people absolutely swear by them. "Healing crystals" fall into a genre of medicine known as complementary and alternative healing, which can include a wide variety of things, including yoga, tai-chi, mindfulness, and acupuncture. While this sort of healing isn't technically "considered to be part of conventional medicine" (via the APA), many stand by these practices as more holistic approaches to wellness. According to Healthline, there are many different kinds of crystals that all claim to help achieve different goals, such as jasper ("said to empower the spirit"), obsidian (used for protection and detoxification), and rose quartz (a love stone that allegedly "restore[s] trust" and provides a sense of calm).
Some of the most vocal celebrity users of crystals include Shay Mitchell, Meghan Fox, Uma Thurman, Kim Kardashian, Naomi Campbell, and many more. There are a variety of ways one can be 'in-touch' with their crystals, such as through therapy, massages, incorporating them into jewelry, or by simply having them nearby. Aussie star Margot Robbie is also a big believer in the power of these colorful stones. 
Margot Robbie left her crystal at home on a pretty big night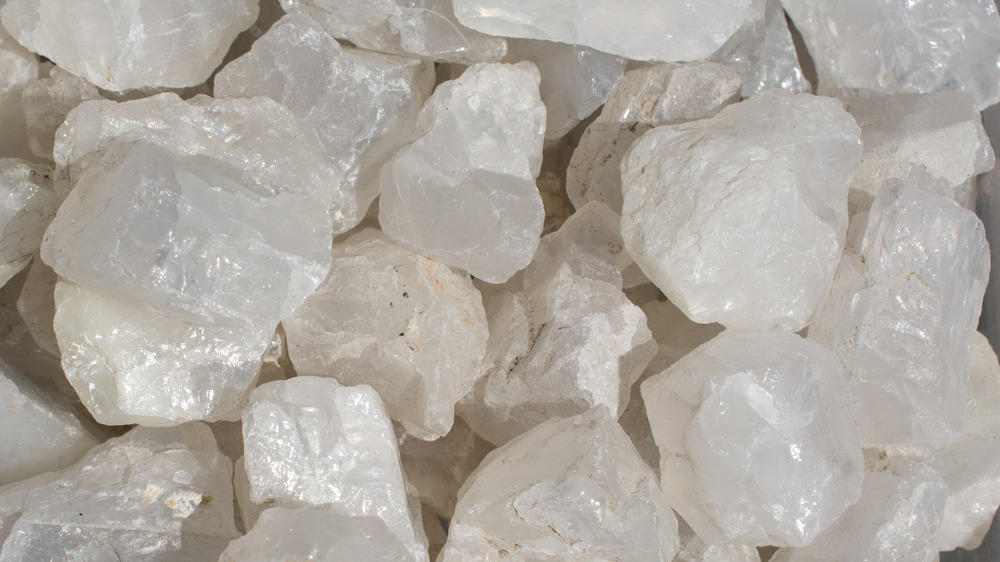 Shutterstock
Speaking with Michael Strahan on the Oscars red carpet in 2018, Margot Robbie confirmed that she "always" carries around a quartz stone "in [her] bag," because it was given to her as a gift by her mother. She considers it to be good luck. Clear quartz is also know as a "master healer." According to Healthline, "It's said to amplify energy by absorbing, storing, releasing, and regulating it. It's also said to aid concentration and memory. Physically, clear crystals are claimed to help stimulate the immune system and balance out your entire body."
The actress was nominated that year for an Academy Award for Actress In A Leading Role for I, Tonya, which she ended up losing to Frances McDormand, who starred in Three Billboards Outside Ebbing, Missouri (via the Oscars). For some reason, Robbie's beloved crystal didn't make it with her to the ceremony, although she did bring her mom as her guest, which Strahan remarked was "even better" than having the good luck charm. Unfortunately, Robbie also suffered a wardrobe malfunction that evening, with one of the straps of her dress having snapped off during the award show (via People).
Fingers crossed Robbie keeps that crystal closer with her during her next award show!