Chrissy Teigen Reveals She'll Never Go Through Another Pregnancy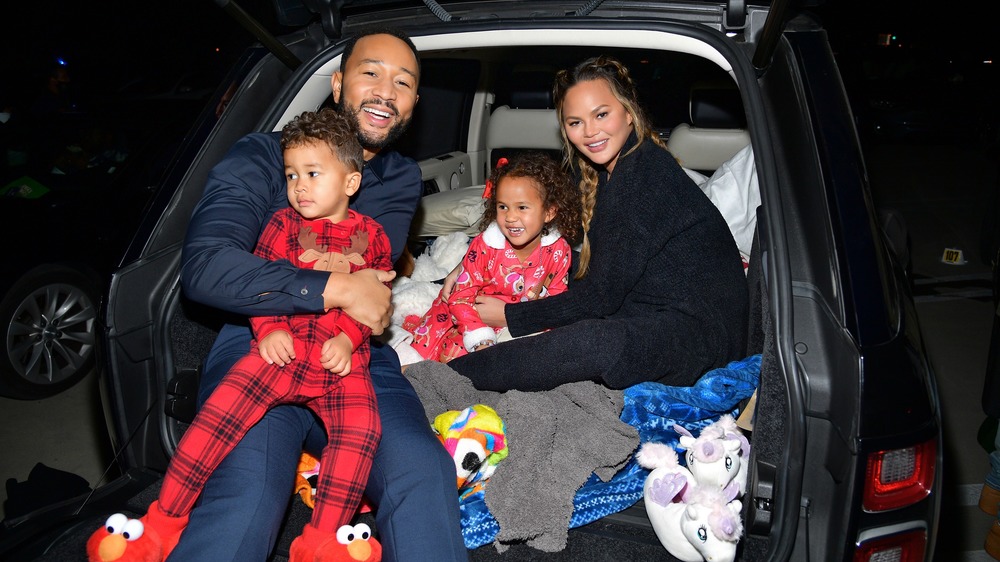 Matt Winkelmeyer/Getty Images
Since October 2020, Chrissy Teigen has been on a journey of mourning and healing after the devastating loss of her third child, Jack. Sharing her moments of heartbreaking grief, and even tentative joy, over the past three months has been a beacon of hope for women who are silently enduring similar tragedies, while also bringing to light the societal shame unfairly wrought on these suffering mothers. Most recently, Teigen took to Instagram to share something that many of us wouldn't even consider after pregnancy loss — the everyday reminder of, as she describes, "what could have been," in the reflection of her post-pregnancy body.
After birth, a woman's body does not miraculously go back to the way it was pre-pregnancy. Dr. Penny Sheehan explained to HuffPost that it can take at least six weeks postpartum for a woman's belly and uterus to shrink, and that's the best case scenario. Basically, a baby bump is still prevalent in the weeks after birth, even if that birth resulted in tragedy.
Sharing a photo of her small bump, Teigen wrote, "This is me and my body, just yesterday. Even though I'm no longer pregnant, every glance in the mirror reminds me of what could have been. And I have no idea why i still have this bump, honestly. It's frustrating. But I'm proud of where this entire journey took my body and mind in other ways." Next came the revelation that Teigen will not try to get pregnant again.
Chrissy Teigen is 'sad' she will never be pregnant again
While some women never get to experience pregnancy at all, Chrissy Teigen has been vocal about how lucky she was to conceive and give birth to her babies. Although she did not clarify whether it's a choice she has made after her pregnancy loss, or whether she is unable to conceive again, she heartbreakingly revealed in her December 2020 Instagram post, "I love being pregnant, so so much, and I'm sad I never will be again."
This reveal comes just days after the 35-year-old star posted an Instagram Story following what Page Six reported as "an intense therapy session." In it, she tearfully shared, "This is like a post-therapy face filter." And, in true Chrissy Teigen fashion, noted, "Those are boogers."
The Cravings author stressed in her latest post that she knows how blessed she is to have two healthy kids with husband John Legend — 4-year-old Luna and 2-year-old Miles — who she gets to watch grow up. "I am lucky to have two amazing little ones who are transforming into big little people more and more every single day," Teigen added, before concluding her post with, "Anyhoo. Love u guys. Xx."