The Real Story Behind Lisa Vanderpump Fainting On Dancing With The Stars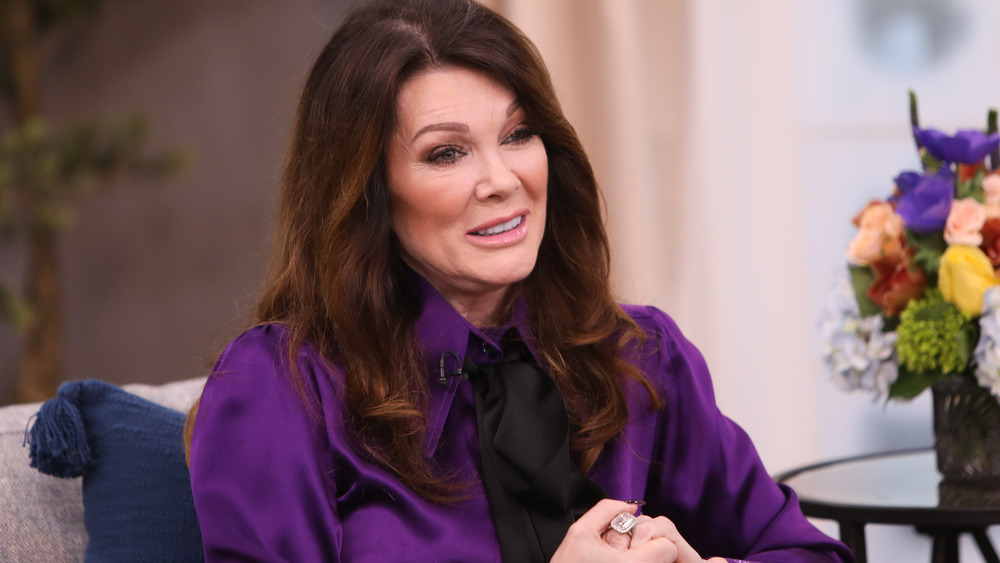 Paul Archuleta/Getty Images
Lisa Vanderpump was at the center of a whole lot of drama during her ninth and final season of The Real Housewives of Beverly Hills. Who could forget the accusation that she leaked a story to R Online, which subsequently led to her final fight with former bestie Kyle Richards, and that time she actually took a lie detector test to prove she was being truthful about "puppygate"?
Although Vanderpump's heated argument with Richards during the aptly titled Season 9 episode "Showdown at Villa Rosa" marked the end of the pair's 12-year friendship, it certainly wasn't the first quarrel between the two. At the beginning of Season 4, Vanderpump took offense after Kyle and her sister Kim Richards mocked Vanderpump's fainting spell on Dancing With the Stars (via People).
If you forgot about the incident, it's probably because this particular episode aired way back in 2013. Although it seems small when compared to puppygate, Vanderpump was determined to clear her name after the Richards' sisters joked about what they dubbed the "fake-faint."
Lisa Vanderpump says medical issues caused her to faint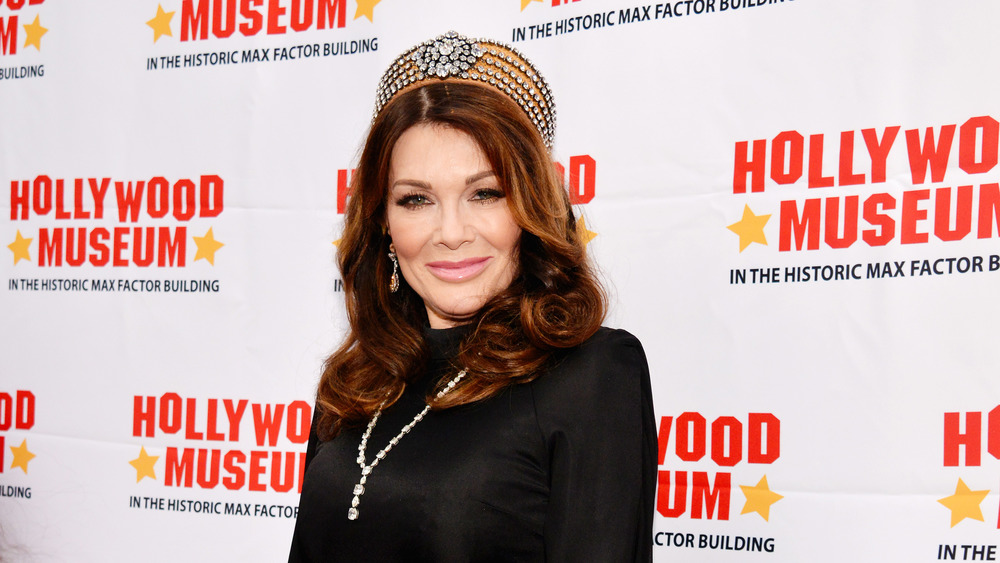 Chelsea Guglielmino/Getty Images
When the episode depicting Vanderpump's collapse during a Dancing With the Stars rehearsal aired, the Richards' sisters watched the moment on repeat and determined it was a "fake faint" (via Vulture). "I've never seen anyone faint that elegantly," Kim noted, and the sisters agreed that Vanderpump was just looking for an excuse to get out of Dancing With the Stars early.
Vanderpump isn't exactly known for taking criticism sitting down (no pun intended), and she explained the reason for her fainting spell in a lengthy Bravo blog post. "Over the last few years my health has been checkered with anemia and dizziness and a few fainting spells. I have had a brain scan, two blood transfusions due to collapsing, EKGs and significant attempts to bring my blood pressure to a normal level, to no avail," Vanderpump wrote in the post." She went on to add that she still exercised but "chronic anemia and dizziness" had been ongoing problems.
The starlet wrote that the week of her fainting spell had been exhausting between press and rehearsal schedules. After once again declaring that she indeed fainted for real, Vanderpump recounted that she went to the doctor after the incident and was diagnosed with "a plethora of problems," including low blood pressure, exhaustion, and a fever.
Lisa Vanderpump claimed she didn't feel 'great' after the Richards sisters mocked her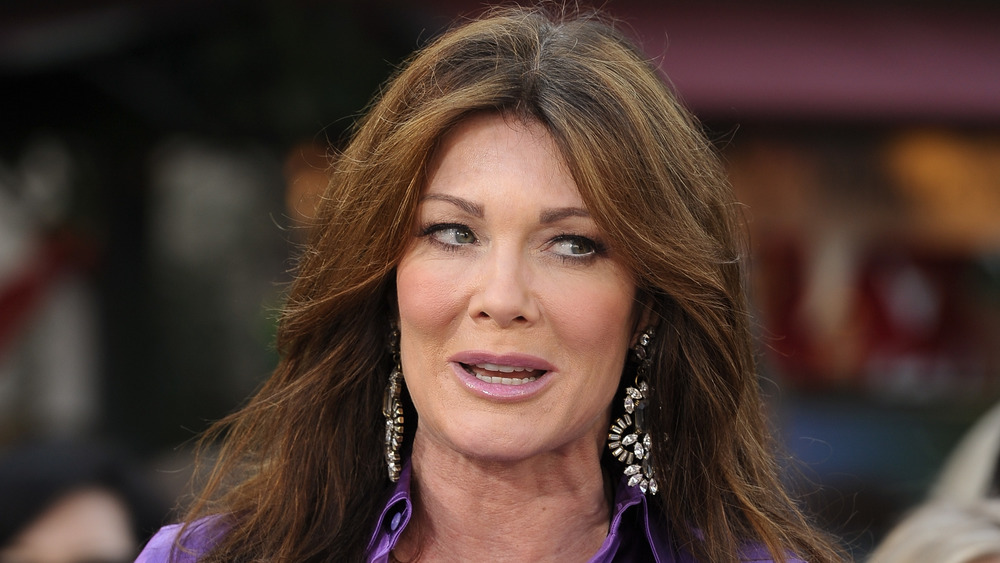 Noel Vasquez/Getty Images
Turning her thoughts to Kim and Kyle, Vanderpump wrote, "Now how do I feel when I see the Richards sisters mock me? Not great but sadly... I don't expect anything less."
Although they were able to mend fences after this particular argument, Vanderpump and Richards' friendship seems to have ended for good thanks to puppygate. So, will they ever reconcile? Vanderpump recently said "never say never" when a fan posed the question during the reality star's podcast, All Things Vanderpump. "I am an advocate for always saying, 'Who knows?' Because I always said I would never do a reality show and here I am, 400 episodes later," she responded. "We had a unique chemistry and we did have a lot of fun together but I think it was quite a few seasons that she really, she'd always say, 'Oh I do think she's guilty but I love her and I know who she is.' Well, what kind of friendship is that?"
It doesn't seem promising, but stranger things have happened amongst the Real Housewives cast members.