Hilaria Baldwin Responds To The Controversy Over Amy Schumer's Holiday Card
It all started when mom-of-five Hilaria Baldwin shared a characteristic selfie wearing her underwear and holding her infant son, Eduardo. This is far from the first time the wife of Alec Baldwin has posted a photo like this — from pregnancy through postpartum, the yoga teacher is well-known for similar posts, as well as for speaking out about body positivity, no matter your shape or size.
This would have been just an ordinary Instagram share, except then, comedian Amy Schumer decided to use the pic as her Christmas greeting (via ET Online). This was done in jest, with the actress captioning the faux card, "Gene and I wanted to wish everyone a happy holiday season. Enjoy it with whatever family members are talking to you this year" (via E! Online).
But unfortunately, it seems the move spurred some comments to take a negative turn, prompting the mom of one to delete her post.
Hilaria Baldwin defends her body from mean comments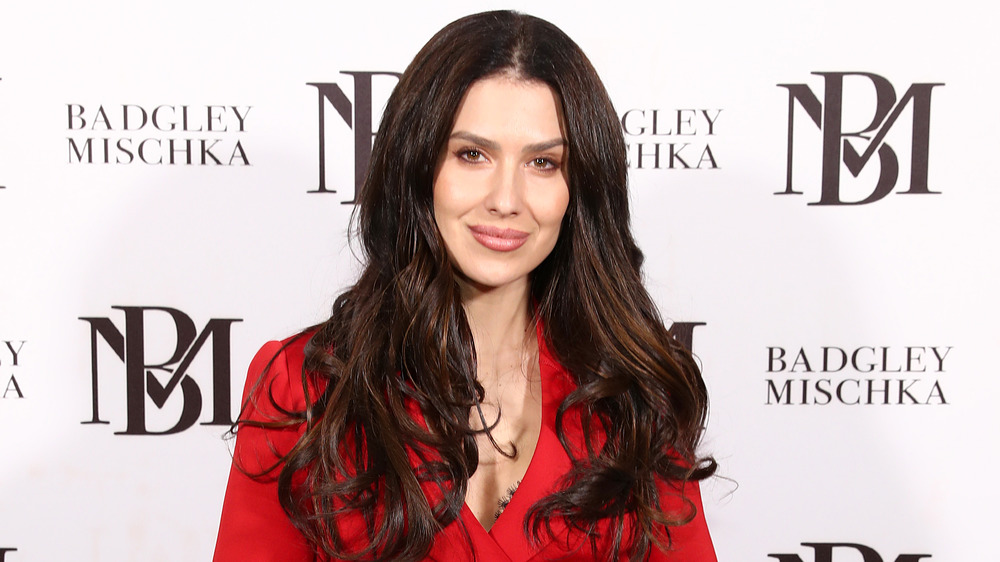 Cindy Ord/Getty Images
Taking to Instagram again, Baldwin shared a video responding to Schumer's repost, and looking upset — or really tired. She does have five kids after all, so we aren't 100 percent sure. "After many people reached out to me, I decided to respond to the whole photo with Edu being made into a joke thing," the 36-year-old captioned her video, adding, "Love a good joke — don't think this should have been such a big deal."
But Baldwin also wanted to share an important message, noting, "I'm an advocate for body positivity and inclusivity...which, let's all remember, includes everyone."
In her video, Baldwin responded to people who wanted to know if she still would have posted the photo if she didn't look "like that." The mom insisted, "I hope so." She went on to say, "There's that whole thing of 'oh moms don't look like that.' Some moms do. This mom does. And I am included in the inclusivity."
Amy Schumer apologizes for the joke, that didn't turn out to be so funny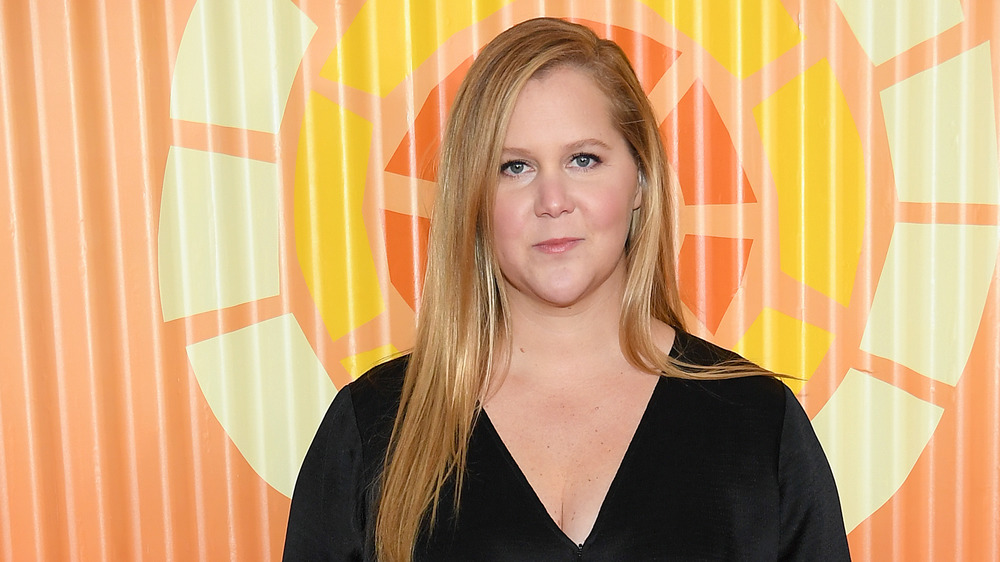 Dimitrios Kambouris/Getty Images
Baldwin told her followers she loves to exercise because it makes her feel good, and, clearly feeling emotional, added, "I do look a certain way. This is what I look like. I come from smaller people. I have been a fitness person my entire life. There you go. Period, end of story." Ultimately, the author's message ended with a plea, as she said, "Let's be a little bit kinder, a little bit kinder because everybody is suffering mentally."
To her credit, Schumer responded in the comments of Baldwin's video, simply, "I'm sorry!" Baldwin then responded to Schumer, writing, "@amyschumer Girl, don't even apologize! You always make me laugh. My only intentions were to address some of the not so namaste behavior some people went running wild with after. You don't need to take responsibility for their actions. Much love and light xoxo."
Although it seems the "joke" stopped being funny, or perhaps was never funny to Baldwin, she did insist in her video, "I love jokes, I think it was very funny...actually I don't understand it really well but some people tried to explain it to me so I can kind of get. But I love jokes, I love making fun of myself, I love when other people make fun of me. What is the point in living life if you're not laughing?"
Here's hoping both moms return to laughing ASAP.