Alfalfa From Little Rascals Is A Mesmerizing Hunk As A Grown-Up
It's been 26 years since The Little Rascals was released in theaters, and the last time you saw the gang, they were racing soapbox cars and finding a dollar. Now that they're all grown up, you can't help but to wonder what these lovable rascals look like now. Well, it seems time has really been kind to the once nerdy Alfalfa, played by Bug Hall. You wouldn't even recognize the now-bearded man who captured our hearts in a bowtie almost three decades ago. 
In 2015, Buzzfeed declared Hall a "lumbersexual," unearthing some of his most gorgeously bearded selfies from Twitter. The facial hair and rugged style are far from the slicked back look and suspenders he's most known for. Later in 2017, Hall shaved off the beard to marry his now wife, Jill Marie DeGroff (via Entertainment Tonight). According to his Instagram bio, Hall is now a "patriarch to four ladies," and often posts adorable family photos with his daughters. 
Bug Hall is now a bearded family man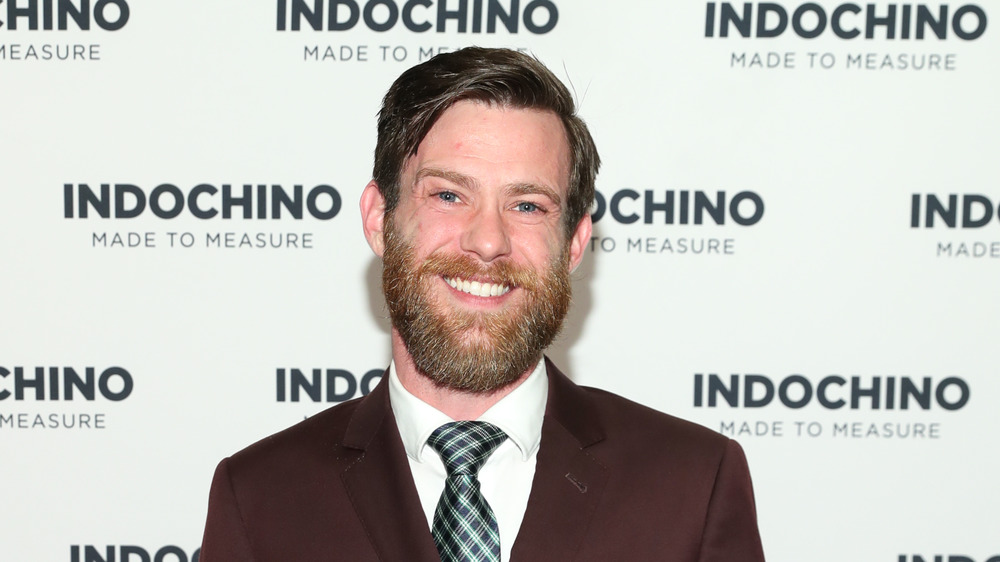 Rich Polk/Getty Images
One of Hall's most recent Instagram posts shows the family going on an adventure by the river with him carrying his daughter on his shoulder. He seems like a great dad who can really pull off the rugged cowboy look, so what else does he got going for him? Well, according to Heavy, Hall also loves riding motorcycles. That means the real-life Alfalfa is far from the dorky one who sang "You Are So Beautiful" to Darla years ago. However, Hall stepped back into his iconic shoes once again for the 20th anniversary of the movie. In 2014, the stars reunited to recreate memorable scenes, and it truly was a blast from the past (via YouTube). 
Most recently, Hall appeared in This Is the Year with some fellow former child stars, like Vanessa Marano (Gilmore Girls) and Gregg Sulkin (Wizards of Waverly Place) (via PopSugar). The film was directed by David Henrie, who was a groomsman at Hall's wedding, according to Us Weekly. 
However, in June 2020, it was reported by USA Today that Hall was arrested for "huffing," and in October, he posted a YouTube video breaking his silence on the arrest and announcing he would leaving Hollywood. Hopefully, the time away will be good, and it seems from a cute Instagram post post earlier this month, he's still a happy (and bearded) family man.