This Is How Much Donald And Melania Trump's Wedding Cost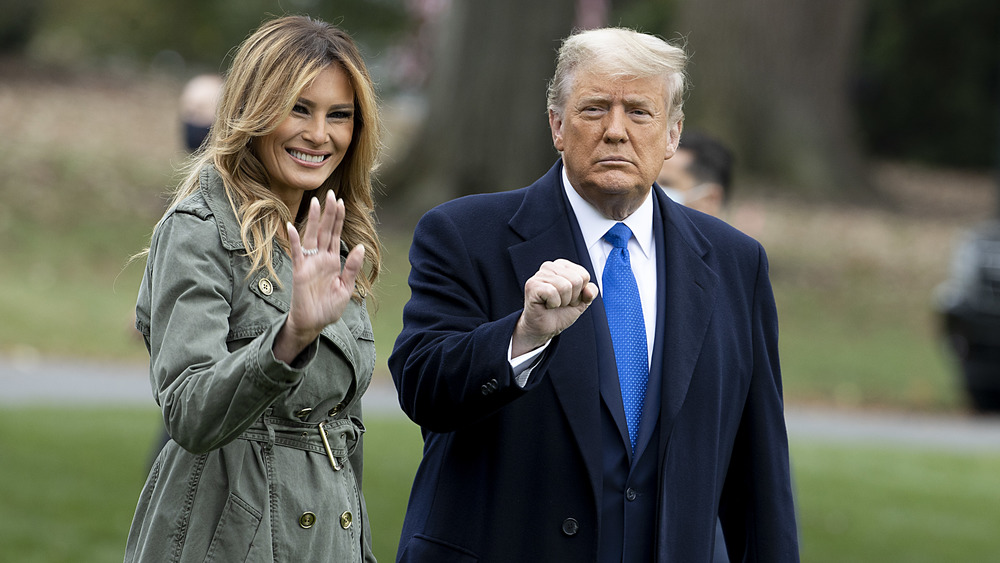 Tasos Katopodis/Getty Images
We know Donald Trump is wealthy, with his net worth being estimated at $2.1 billion. We also know the 45th President of the United States has been married three times — he wed Ivana Trump in 1977, Marla Maples in 1993, and his current wife Melania in 2005 (via The Knot). The couple's 350 wedding guests included a who's who of political and pop culture celebrities, from Billy Joel to the Clintons, and took place at The Mar-a-Lago Club in Florida. Extravagant touches included a dinner of tenderloin, and caviar and Cristal were on hand. Meanwhile, each guest received their own personal chocolate wedding cake to take home with them!
Okay, so it will come as no surprise that Donald and Melania Trump's wedding was very expensive. Case in point: The average wedding gown costs $1,631 according to Brides. Also, Brides estimated Melania's Dior gown featuring 1,500 embellishments rates among the priciest celebrity wedding dresses of all time, ringing in at a jaw-dropping $100,000. If the gown's tally was nearly three times the cost of the average U.S. wedding in 2019 — $33,900 according to CNBC — then how much was the total bill for the nuptials between the future president and his third wife?
The cost of the Trumps' wedding will blow your mind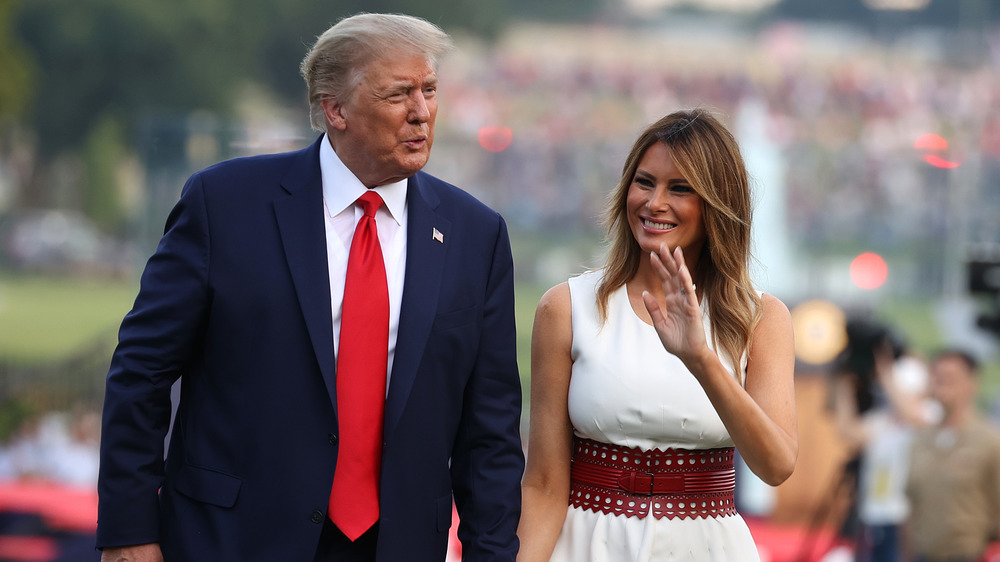 Tasos Katopodis/Getty Images
Cheat Sheet shares more of the impressive details of the costly affair that saw Donald Trump saying "I do" to his wife Melania. For instance, their wedding cake was 200 pounds and cost $50,000. The cost for each of their guests to dine on the pricey fare was $275 a head. Meanwhile, NBC News notes one of the world's most famous couples exchanged vows in front of 10,000 flowers.
The New York Times noted Melania's gown featured a 16-foot train, and that guests celebrated the occasion in Mar-a-Lago's $42 million refurbished ballroom, eating a meal prepared by world-renowned chef Jean-Georges Vongerichten. About the feel of the affair, Don King said in 2005, "It's a royal wedding. It's something out of the monarchy."
All told some estimates say the Trumps spent $1 million on their wedding. Some estimates claim the price tag was even more. Either way, the affair wasn't cheap — but the Trumps are still going strong 15 years later, so in the realm of the wealthy, it seems the money was well spent.