The Important Message Behind Ree Drummond's Silver Bracelet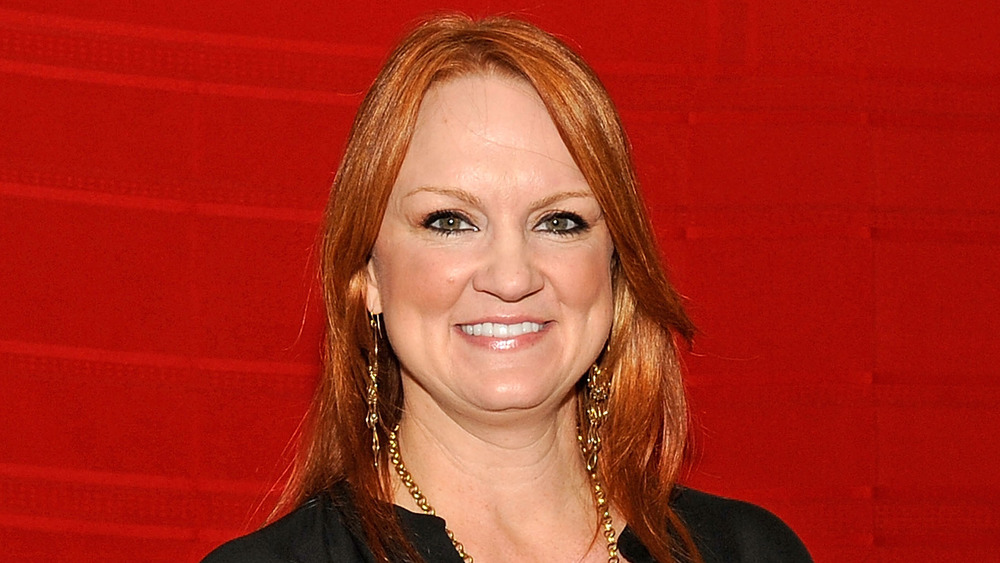 Bobby Bank/Getty Images
Some famous folks are known as much for their style as for their talents (though, honestly, knowing how to create a signature look is a talent in itself.) For celebs who have their own brands — Lady Gaga, Rihanna, Jessica Alba, Drake, Kylie Jenner, Drew Barrymore and others (via Women's Health and Insider) — their image is everything. Ree Drummond, a.k.a. the Food Network superstar Pioneer Woman, knows this better than anyone. Although Drummond was raised a city girl, she has built her rep on glamorizing the country lifestyle: hearty and unfussy cooking, rustic yet feminine decor, and simple pleasures, which you can enjoy firsthand for a fee at their Oklahoma hotel, The Boarding House. Fans of the show know how much Ree loves her floral prints and bright colors, which are shown to full effect in her branded line of products available through her website and Walmart.
Surprisingly, though, one of Drummond's signature style pieces isn't a kitchen or household item or a fabric pattern. In fact, it's as simple and unadorned as it comes. But it has a significance that goes way beyond merchandising power.
Ree Drummond's favorite bracelet has a special message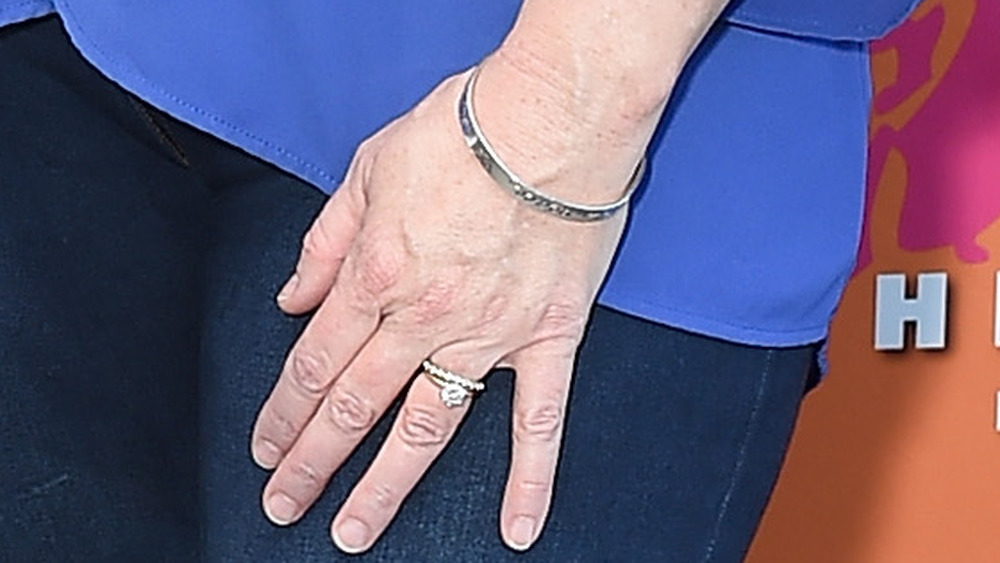 Michael Loccisano/Getty Images
Sharp-eyed viewers know that no matter what outfit Ree wears, she always accessorizes it with one particular silver bangle bracelet. It has an inscription that's hard to read on TV or in photos, but the message is familiar to many, and it has special meaning for the famous country chef.
A blog post on the Pioneer Woman website describes an interview Drummond gave during a virtual book tour she gave with her daughter Paige to promote her latest work, Frontier Follies. Asked about her signature bracelet, she replied, "I never take this off, and it's a bangle that says, 'Lord, make me an instrument of thy peace.' It's the first line of the Prayer of St. Francis [of Assisi]. I've worn it for probably 10 to 12 years, but it always reminds me that making peace is never a bad idea. So no matter what's going on, if I get little glimpses of it throughout the day, it's a good reminder."
Then, Ree being Ree, she added, "Unless I'm hormonal!"
As of now, the Pioneer Woman product line doesn't include a St. Francis bracelet, but fans who love her style and the message can take their pick of merch from the wide variety available on Etsy. And, of course, we can actually be a messenger of peace without going to a store at all.