RHONY Castmates React To Leah McSweeney's Plastic Surgery News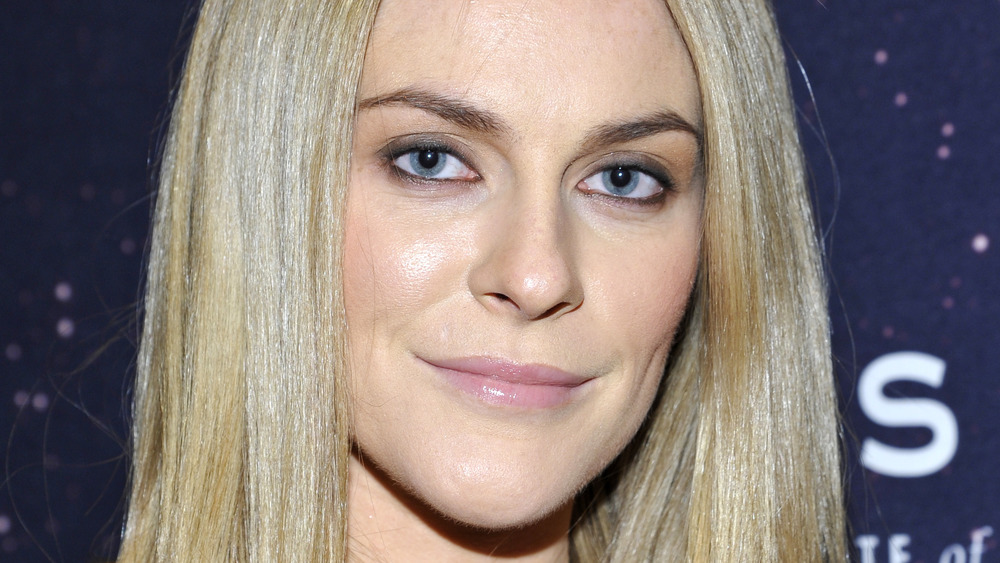 John Sciulli/Getty Images
The queen of transparency and RHONY newbie Leah McSweeney has often taken to Instagram to share her recovery journey from various plastic surgeries. Earlier this year, the reality star took to social media to display her new nose — and two black eyes. According to BravoTV, McSweeney wanted to set the record straight right away. "People are [direct messaging] me like crazy inquiring why I have black eyes and asking if I got a nose job, asking if I got beat up. I am not trying to hide anything from anybody," she shared in her Instagram Stories. "I got a rhinoplasty and a septoplasty."
In the stories, she also noted that she's struggled with breathing deeply enough and that her doctor was "amazing". She finished with, "And I'm just never going to be one of those b****** that pretends like it's not work, it's contour makeup because that's f****** weird."
Her honesty-only policy rang true for her latest procedure as well. The reality star showed off her "new and improved girls" that she gifted herself for Christmas 2020 on Instagram. McSweeney went under the knife for a breast augmentation and lift, according to her caption. "As I lay here for days recovering from my Xmas boob lift and augmentation ... all I can wonder is how the f the kardashians find the time to recover from all their [alleged] work," she said, including a crying-laughing face. "The other thing is...I can't wait to show off the new and improved girls."
Other RHONY stars offered messages of support
Always a tight-knit group, the ladies of the Real Housewives of New York added their thoughts in the comments section. Sonja Morgan said, "Awesome. Go girl," and the series' newest housewife, Eboni K. Williams, commented, "Rest up Babe!! We're hitting the ground running in 2021." Tinsley Mortimer also added a few kissing emojis. But it was McSweeney's trademark honesty that had fans ogling in the comments section. "Thank you for being so transparent and proving women can still be strong while doing whatever makes them feel good!!" one fan wrote.
The housewife's post was a photo of her lying down in a tracksuit and a warning to would-be shamers. "If you are going to leave judgemental [sic] shaming type comments just know I already deal with [mom] Bunny regularly and it won't phase me."
She also shared the name of her doctor in the post, explaining that people would ask anyway. Already a fan-favorite, McSweeney's first season of RHONY chronicled her introduction to the rest of the cast as well as her dating experiences and relationship with her daughter. Time will tell if her procedures make it onto the small screen during her second go round on the show.