TikTok Has The Perfect Solution For Faking Lashes With Monolid Eyes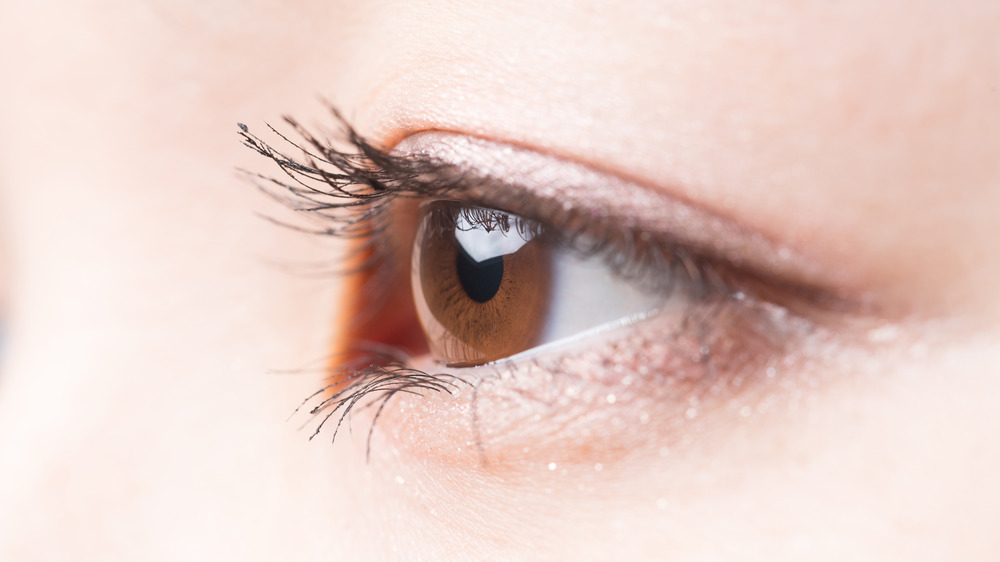 Shutterstock
If you were to ask professional ballet dancers how they make their eyes pop when packed theaters are watching them from so far away, they may tell you they paint eyelashes onto the skin surrounding their eye area (via Pinterest). Why? Because false lashes and mascara just cannot do quite what painted-on lashes can do with regard to high impact and drama. But for everyday lash enhancement, most TikTokers and other beauty influencers are all about the false lashes and particular mascara brands. But not everyone's eyes are shaped the same way, so not every look will work for every person.
Now, one trend that's taking the social media world by storm aims to use the paint-it-on method to create a natural yet eye-catching (pun totally intended) look for those with monolid eyes, for whom other looks do not always work the same way they do on other eye shapes. The results are surprisingly wearable and totally gorgeous! 
Here's how you can get the look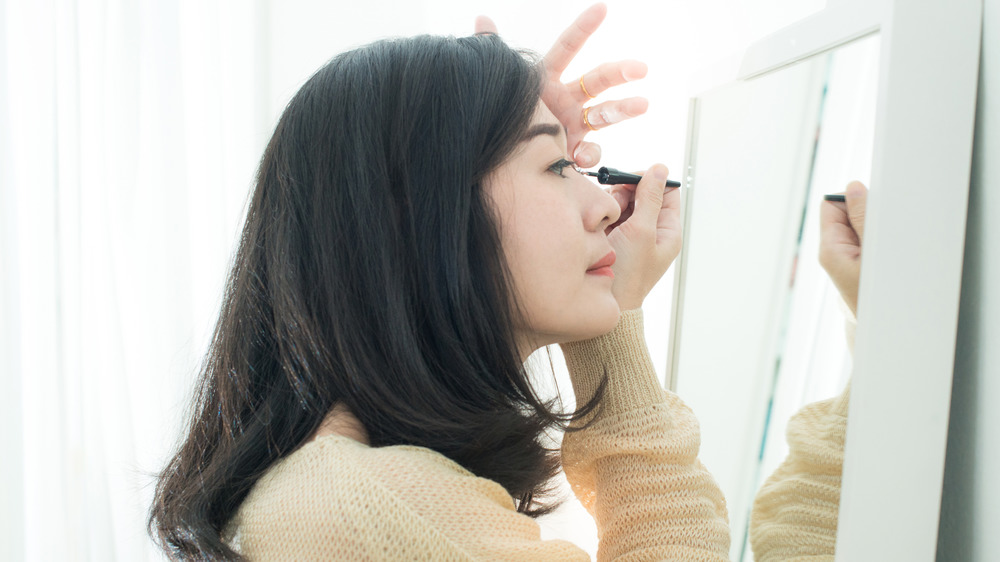 Shutterstock
Pure Wow writer Jenny Jin, who herself has lovely monolid eyes, says she usually wears lash extensions, but due to pandemic-related lockdowns, heading to the salon for regular appointments became impossible. During her time at home, Jin has been experimenting with all sorts of different ways to enhance her lashes, saying, "Since my last lash fell off back in March, I have been experimenting with false lashes and eyeliner stamps and all sorts of eye makeup looks to varying levels of success."  And then, she discovered a technique on TikTok that she had not seen before. 
Jin says she "came across this TikTok video of a girl drawing on 'lashes' with liquid liner." She added, "I was a bit dubious about how it would turn out, but her end results exceeded my expectations, so the next morning I decided to give it a try."
After a few attempts, she found she was happy with the results. Jin details her process for Pure Wow: "I began with a few well-spaced lines along the outer corner of my eyes like the girl demonstrates in her video. Makes sense to start conservatively since it's far easier (and less messy) to add more lines later than to try and remove any excess without smearing things." She then slowly added more and more "lashes" to the look until she appeared to have a full, bold, but-natural-looking set of lashes. What an incredible transformation!