Makeup Artists' Tricks For Making Your Eyelashes Look Longer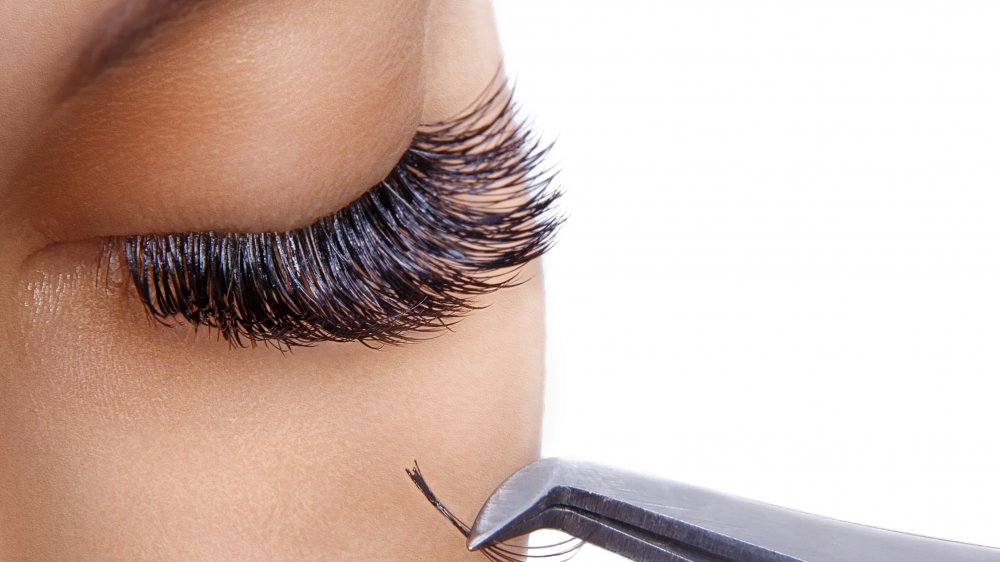 Shutterstock
Can't be bothered to get eyelash extensions refilled every two weeks? It can take a great deal of time and effort — not to mention money. And if there's anything a global pandemic has taught us, it's that we can't always rely on going to the salon to look our very best. But for those of us who weren't born with naturally long, curly lashes, we could use some advice. And while the internet is absolutely inundated with tips and tricks for getting those long luscious lashes that many of us covet, it can be difficult to know which advice to actually follow.
Well, fear not; we found the best tips for getting those eyelashes looking exactly how you want them — all advice taken from the best makeup artists and professionals.
An eyelash curler is a must for making your eyelashes look longer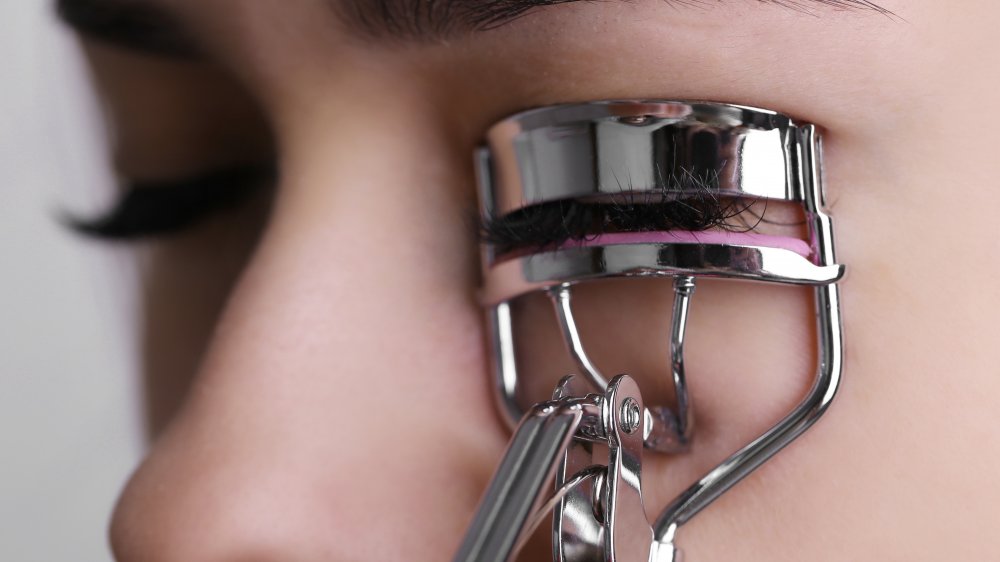 Shutterstock
An eyelash curler is considered to be a truly unmissable step in your makeup applying process if you want gorgeous long lashes. Celebrity makeup artist and hairstylist Allison Depriestre admitted that not all curlers are created equal; the tool you choose really does make a difference in the overall look of your lashes (via fabfitfun). "The choice of the tool really matters," she explained. "I love finding great luxury makeup or brushes dupes and have absolutely no problem using a $3 eyeliner or mascara if I find that it's good. But if there's one thing I wouldn't try to save on, it's an eyelash curler." Some top recommendations include the Maybelline Expert Eyelash Curler, the Surratt Relevée Lash Curler, and the Shu Uemura Eyelash Curler. 
A bonus tip? Try heating up your eyelash curler before using it. Think of it like curling your hair; the heat from the curler helps create those curl — it's the same idea for an eyelash curler. Makeup artist Dominique Lerma explained her eyelash curling process: "When using the heated eyelash curler, hold the curler open and swivel it in a back and forth motion until you get close to the lash line and are sandwiching the hair" (via Makeup.com).
Falsies instantly make your eyelashes look longer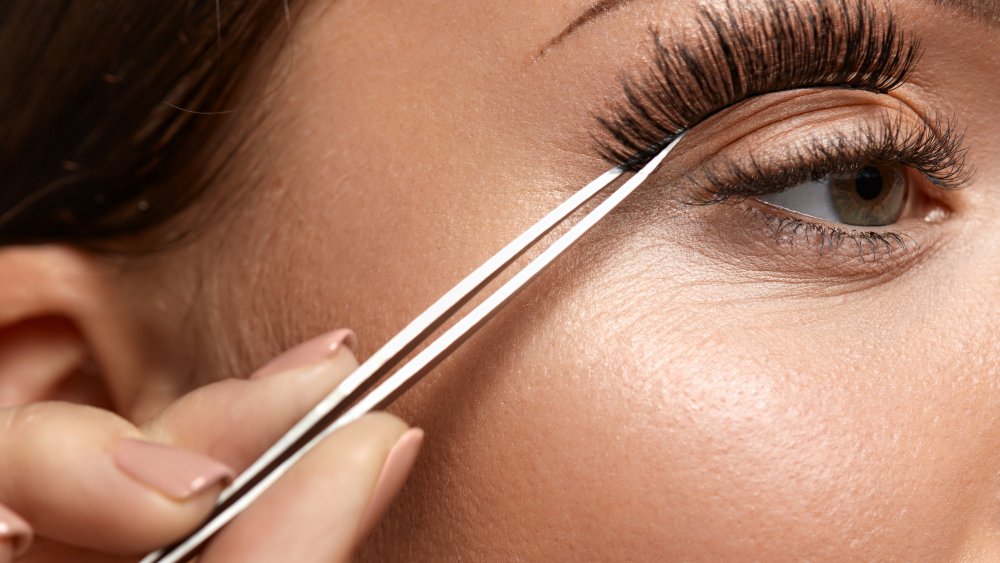 Shutterstock
Okay, so you probably saw this one coming. False lashes might be a bit cumbersome to apply, but the effect they give is totally worth it in the end. However, according to makeup artist Daniel Chinchilla, applying falsies doesn't have to be a chore (via Byrdie). Chinchilla has painted the faces of a plethora of A-listers, including Ariana Grande. When it comes to falsies, he's a huge fan of individual lashes that you add to the corner of your eye that he says gives a beautiful "lifted" look. It's also a much quicker and more user-friendly way to get those falsies on, that still has a huge overall effect.
Chinchilla further explained that he always tells his clients to cut their strip lashes so that they can properly fit your eyes. "First, measure the strip to make sure it fits your eye," he says. "If you need to cut it, always cut it from the outside. You don't want to cut the short part off, because it will take away from the flare effect." If this technique will give us Ariana Grande style eyelashes? We're all in.